Restaurant Week With Fair Labor Practices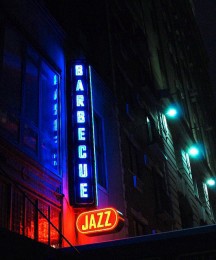 Here's a spin on "restaurant week," which happens in various cities across the country and allows diners to try prix fixe lunches and dinners at participating restaurants for what is usually a fraction of the price: High Road Restaurant Week.
What is a "High Road" restaurant? Generally they have fair employment practices that include the following:
1. Providing livable wages
2. Maintaining a healthy workplace through paid sick days, vacation, or health insurance; and
3. Creating career ladders for employees through training and internal promotions policies
So with this particular restaurant week, not only do you get to try prix fixe meals at discounted prices, you also dine at restaurant with fair employment practices. Sounds like a great idea!
Photo: Jazz Guy