A Life in Two Decades: In Brooklyn, in Massachusetts, in Hartford, Conn.
by Joshua Michtom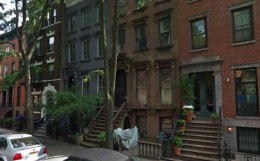 Boerum Hill, Brooklyn — 1995, $150/month
I lived in Brooklyn until I moved to Oregon with my dad when I was 13, and even after that I spent my summers in Brooklyn with my mom. But right before I went back to New York for college, my mom moved to Philly with her boyfriend. Luckily, my generous financial aid package covered a dorm room (this was back when NYU wasn't quite what it is now), so I had until June after my freshman year to find a place. Naturally, I did nothing about this until two weeks beforehand, but it turned out all right: The mother of a guy I went to grade school with had an empty floor in her half of a brownstone, so for $150 a month, I got a bedroom, a kitchen, and a bathroom. There was a living room and a parlor, but these were occupied by my friend's mom's stuff and basically off-limits to me. The only catch was that there was a clothes dryer in my room that my friend's mom used sometimes. For $150 a month, I was fine with that, even though it made the bedroom very very hot. I worked for a non-profit in Manhattan, cooked huge pots of black beans and huge pots of rice, and spent the summer sitting on my stoop drinking Coronas with people I went to grade school with.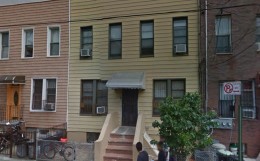 40th Street, Sunset Park, Brooklyn — 1996–1999, $400/month (my share)
After my glorious summer of rice and beans, I couldn't bear kitchenless dorm living anymore, so after my sophomore year of college, I got a place with a friend from college. I moved entirely on the subway, in three round trips. It was a railroad style two-bedroom in a ramshackle, four-unit building, right at the border between the Puerto Rican part and Chinese parts of Sunset Park. There was a garage two buildings down where ladies worked on sewing machines at all hours of the day and night.
The building had one thermostat, and we could only get hot water in our shower when it was turned all the way up. Unfortunately, this caused our upstairs neighbors' apartment to become a sauna, so they would always turn it down. There was about a 15-minute window for showers.
The second bedroom had a door back onto the common building hallway, and my roommate and I decided it would be better to block off the doorway between the bedrooms and have the occupant of the second bedroom (me) reach the rest of the apartment via the hallway. This arrangement was OK when I was single, but visiting ladies did not like it so much, especially in conjunction with the short, uncertain showers.
Another thing that visiting ladies didn't like were holes in the wall, through which light from the streetlights outside could shine. My bedroom had these, because I once pushed up a panel of drop ceiling to see what was behind it, and, discovering a beautiful old tin ceiling, tore out the drop ceiling and the faux wood panel walls and endeavored to re-plaster the room myself.
My first roommate broke the lease because his elderly, blind aunt who lived in Trinidad gave him power of attorney over an apartment building she owned in Flatbush, and he evicted someone and moved into a rent free apartment. I lined up a new roommate, but then the eviction took longer than expected, so we all had to live there for a couple months. Finally, I told the old roommate to leave already, and he did, but then wanted to be reimbursed for the part of the month when he hadn't lived there. I told him to take it up with the landlady, but instead he waited six months then sued me in small claims court for $334 dollars. He was in law school at the time. I won.
Park Slope, Brooklyn — 1999–2000, $525 (my share)
One of the visiting ladies who didn't care for the holes in my walls on 40th Street would become the lady I married. I don't think either of us would have chosen to move in together after dating for three months, and it is interesting to wonder whether we would have even gotten married at all if we had waited on that first step. But she was in a tiny apartment with two roommates and thin walls, and I was in a hovel, so we got a place together. It was a one-bedroom on the top floor of a little house set way back from the sidewalk with a yard in the front, like a piece of suburbia transplanted to Brooklyn. The owners, a couple in their 30s with a five-year-old daughter, lived downstairs. The husband was a contractor and had fixed up our apartment himself, and it was really lovely, with hardwood floors and lots of light. We barbecued with them and babysat their daughter, and I was sometimes invited downstairs to play poker and drink light beer with Polish-speaking men who carried impressive rolls of cash. It was all very bucolic until the owners got pregnant and told us, with great sadness, that they couldn't renew our lease because they wanted to convert the apartment to a second bedroom and playroom. After we moved out, they refused to return our security deposit. We sued them in small claims court for $1050, and they countersued for $1200 in damages we had allegedly caused. We got $850.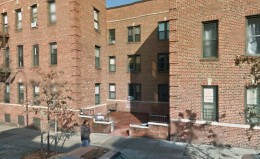 Sunset Park, Brooklyn — 2000–2001, $400 (my share)
One bedroom, third-floor walkup in a prewar brick building. Just the best apartment ever. Clean, cheap, in good repair, with friendly neighbors and a super who was always walking around the common areas, picking up tiny pieces of garbage. We should never have left Brooklyn.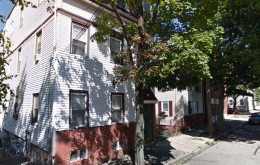 East Cambridge, Mass. — 2001–2002, $550 (my share)
I thought leaving New York to go to law school (ha ha, of course I went to law school, after all that time in small claims court) would mean going somewhere with cheaper rent. But my wife got into Harvard for graduate school, so we moved to Cambridge, and all of Boston seemed to be inexplicably high-priced. I wanted to yell at the whole city, "Don't you understand? You're a second-tier city! You're not allowed to be this expensive!" (This is how New Yorkers act when they leave. We are intolerable.) It didn't help that our first place, a railroad style one bedroom, was a dump. It was dingy and dark, with badly patched holes in the floors and the walls. Once, when I was doing dishes, I accidentally splashed water on the kitchen wall and noticed that it got lighter. I started scrubbing, discovering that our walls were actually once white. After an hour of making an off-white kitchen into a smudgy kitchen, I called the landlord, Rocco, and said he needed to paint the walls. When he came later that week, I showed him how the walls got lighter with the application of water, and how this effect remained even when the water dried. He looked at what I was doing and said, "The walls are white. I'm not painting. You can paint if you want, but you gotta make it back the way it was when you leave." We were not happy there.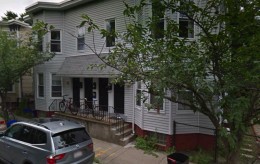 Union Square, Somerville, Mass. — 2002–2004, $600 (my share)
A nice 1.5-bedroom apartment in a rickety Somerville double-decker. It was heavenly. The upstairs neighbors were bluegrass musicians and I'd carry my bass up to play with them. We had a yard that got a five-foot wide swath of sunlight, where I insisted on attempting to grow corn (because America!). The landlord was a spacey dude who was always talking about new-agey crystals and stuff. Right before our baby was born, he told us he couldn't renew our lease, explaining that his cousin, who was disabled, needed a first-floor apartment. Then when we moved out, he posted the place on Craigslist and rented it to strangers who had no children and wouldn't make him delead the apartment. What with the demands of law school and graduate school and a new baby, we didn't sue.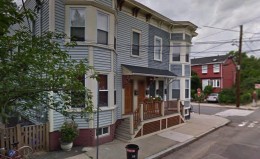 Union Square, Somerville, Mass. — 2004–2007, $650 (my share)
We moved one building over, to an apartment that was the mirror image of our previous one. We never knew, but we always assumed our new landlord was some kind of deeply religious person, because he deleaded the place before we moved in, fixed everything, and wouldn't raise the rent even as the neighborhood became more expensive. Our upstairs neighbor had a child the same age as ours and became a good friend to me and my wife — we would leave the doors to the back stairway open so that someone could go out for the evening and the neighbors could listen for their sleeping child. Our neighbors across the street had a kid a little older than ours, and I went to stay with him when they went to the hospital to have their second child. There was a park within sight of our living room window. We should never have left Somerville.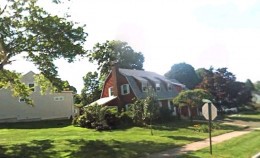 West Hartford, Conn. — 2007–2011, $1,200 (my share of the mortgage)
My wife got her first academic job in Connecticut, and we embarked on the debt-filled endeavor that is housing bubble home ownership. The house was enormous, a two-story, three-bedroom Dutch colonial (I don't know what that means) with a finished basement and a yard. When my three-year-old son saw the yard, he said, "We could have cows here." More than cows, what we should have gotten was a snowblower, but that felt like a concession to suburbia that I could not make, so I spent a lot of time shoveling the sidewalks on both sides of our corner lot. Also, the suburbs were miserable and isolating and we just kept sinking into more debt and unhappiness. It seems crazy that a lawyer and a college professor should find themselves unable to afford their housing, but that it was happens when you buy something on credit that you can't really afford in the first place and then get laid off and take a job making less money.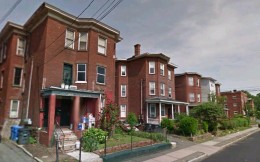 Hartford, Conn. — 2011–2013, $400
When parents separate or divorce and they want to keep continuity for their children, they sometimes do a thing called "bird nesting.' I hate America for creating this term and I hate myself for knowing it. It entails keeping the kids in the home they have known while the parents cycle in and out, spending part of their time elsewhere. We did this. It would have been financially untenable but for the fact that a friend of mine owned a three-unit apartment building in bad repair and let me camp there, initially rent free.
My friend lived on the first floor and was in the slow process of renovating the second- and third-floor apartments. Because the second floor seemed closer to completion, I took the top floor, initially with nothing more than a suitcase, a hammock, and two plug-in burners. It was a three-bedroom apartment in a hundred-year-old building with huge holes in the ceiling from a now-repaired leak in the roof and walls smeared with food grime and small child handprints. The living room windows were full of wasp nests. There was no heat or hot water.
In time, it became clear that my divorce would proceed much more quickly than my friend's renovation of the second-floor apartment, so I started cleaning and fixing. Scrubbing all the walls was the hardest part, although it was not so fun to get rid of the wasps or chop the enormous, broken-down sofa into pieces small enough to remove easily. The decrepit state of the place was liberating: concepts like "period-correct restoration" and "matching furniture" were far outside the realm of possibility. Instead, I decorated randomly and filled the place with found furniture. I painted octopuses all over the bathroom walls and made a whiteboard wall in the room for my kids, and when friends came over we sat in chrome and formica chair-desk combos I found in a dumpster outside a school. I made curtains out of found vinyl wallpaper and made the third bedroom into an art studio. When we gave up on the bird nesting and my kids started spending half the week at my apartment, I spent hours sitting with them in that room, churning out construction paper decorations for every bare wall.
The kids took to the place, and notwithstanding the unreliable heat and hot water, the periodic incursions of bats, and the weekly thundering of our Guyanese neighbors' endless outdoor parties (dancehall song, Bollywood song, dancehall song, hip hop song, repeat), we were happy. My sons, now five and seven, could play on the sidewalk outside with an army of other kids their age. The neighbors invited us to their parties. With no one in the apartment below me, I started a band and had rehearsals in my living room. My aunt visited and insisted on buying us a full-sized refrigerator to replace the scavenged stack of dorm-sized cubes we'd been relying on. The divorced, single life stopped feeling so tenuous, and I could actually pay my bills without credit cards for the first time in years.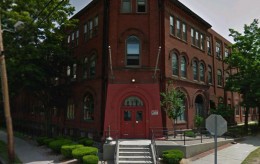 Hartford, Conn. — 2013 — Present, $450 (my share)
Right when my girlfriend and I had been dating for a year and had started to talk about maybe looking for a place together when her lease was up in another six months, an apartment opened up in her building — "the nicest apartment in the building," all the neighbors said. Man, they were right. The building is a nineteenth century tool and machine factory converted into apartments — about half of them subsidized and half market rate (although when you've lived in New York and Boston, market rate in Hartford feels subsidized). The one we looked at was a two-bedroom with a little office and thirteen-foot ceilings. A row of south-facing, ten-foot-high windows filled the common areas with sunshine, either bedroom was plenty big enough to accommodate two boys, and the management company said my girlfriend could break her lease without consequence if she stayed in the building. It took us five minutes to make up our minds.
This is truly the nicest apartment I've ever lived in. Heat and hot water are free and copious. There is a grassy common area where kids from the building can play and residents can picnic. In the summer, a farmer's market sets up there once a week, and free movies are shown on weekend nights. There's an apartment that has been converted to a community space, where the building provides after-school programs, snacks, and activities for tenants. One part of the building is a fancy restaurant, another is a modestly priced deli, and there's a performance and event space where my band can rehearse for free as long as we let other tenants sit in. We're friends with lots of our neighbors and they all speak Spanish, so maybe my kids can start to learn (my girlfriend and I speak it).
I never want to own a house again. I never want to live in the suburbs or in an expensive, almost hip neighborhood again. We should never leave Hartford.
Previously: "I'm 36 Years Old And Living the Life of a Millennial"
Josh Michtom is a public defender in Hartford, Connecticut. He spends way too much of his spare time decorating his children's school lunch bags.