Volunteering Doesn't Need to Be a Drag — Ask Me How
by Rachel Mack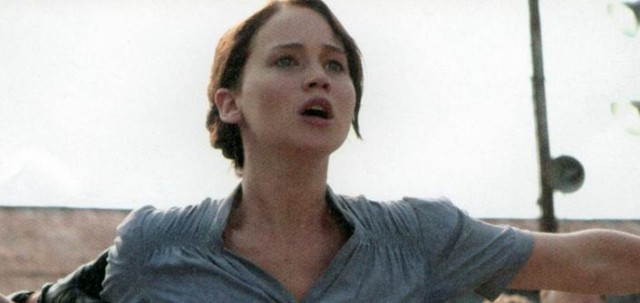 A lot of people volunteer because their parents, school, or employer require them to log some hours. There are also those who happily keep regular volunteer gigs for years under no duress. As part of the first group, I spent my high school years candy-striping at a newly built, nearly empty suburban hospital, bouncing from the ER to the OB ward to the gift shop in search of patients, or, at least, something to do. I came away with the conviction that volunteerism was synonymous with tedium. Through my college years and twenties, I took part in the occasional road clean-up or food pantry sorting day, always with my eye on the clock and the air of someone doing penance for their own good fortune.
That changed when I became an AmeriCorps volunteer. At 30, I signed up to spend 1,700 hours mentoring truant elementary school students. The problem: a year of eight-hour school days equals about 1,500 hours. My fellow corps members and I were on our own to come up with at least two hundred hours of time spent volunteering for non-profits. We did group volunteer events, shared tips, and struck out on our own to get those hours, which we documented painstakingly in Excel spreadsheets. In the process, I learned that the even the purest volunteerism is ultimately driven by self-interest. The payment for volunteer work is new relationships, increased self-esteem, and the satisfaction of helping a pet cause. That's what keeps people going back year after year.
I learned how to be one of the happy long-term volunteers by trial and error. For me and for each of my fellow AmeriCorps volunteers, those extra 200 hours ranged from tedious non-starters to priceless life-changing experiences. My hours (all 1,700 of them) taught me that volunteerism isn't penance. It's happiness. Here's my formula for a positive volunteer experience:
Serve a population you care about
Any issue — environmental, social, medical, political, or otherwise — that's had an impact on your life is a good place to start. Don't volunteer for something because you think you should. Do it because you're already devoted to helping.
When I started at the elementary school, I was absolutely terrified. I was able to overcome my anxieties because the kids were so disarming. I persisted through awkward moments and the humiliations of not knowing anything about the culture and "rules" of the school because I fell in love with those kids immediately. I wanted to make their lives better.
At the time, my mother had been diagnosed with cancer for three years. To pick up an extra hour or two each week, I taught yoga classes at my city's Gilda's Club. Every time, the students were vocal about their gratitude. I went home feeling like I'd symbolically helped my mother, which settled my nerves even as her condition grew worse. Three years later, I still volunteer there.
Give something that is personally meaningful to you.
Yoga had been essential to me for years at that point, and sharing it was the greatest feeling in the world. When the principal at my school asked me to focus on literacy and reading with my students, I was energized because I loved to read. I didn't want the kids to miss out on the joys of reading for the rest of their lives, so my job felt like the most important thing in the world. My friend Nicole, an animal lover, spent hours upon hours transporting orphaned dogs and cats to their new foster homes. Aaron, a musician, started an after-school music club, where the kids wrote and recorded their own songs on his Mac. Each of us had a pet project for the after-school hours that the others probably wouldn't have committed to. For the most part, those were our favorite volunteer gigs.
Serve a real, existing need.
Do your research. Even in our most fortunate communities, you don't have to go far to find need. I will never forget my mother's first Thanksgiving after her cancer diagnosis. After we ate a delicious meal prepared by friends, volunteers from my parents' church insisted on leaving us 12 turkey dinners in Styrofoam boxes. My father bundled up and delivered them to a family under an overpass about five miles away. The volunteer spirit is a beautiful thing, but not worth much if it's misdirected.
Accept failure. Move on when the time comes.
Some non-profits are so overburdened and in need of help that their existing staff can't effectively marshal volunteers. These organizations typically respond to offers of volunteers in two ways: 1) with enthusiasm, gratitude, and no follow-up or 2) not at all. It can be devastating when things don't get off the ground, especially if the organization seems like a perfect fit. The best thing to do in these situations is move on — if you dwell, you may lose momentum. When it's hard to find volunteer opportunities, personal connections and volunteermatch.com can be lifesavers.
Do it! You'll feel great.
A couple weeks ago, I wrote this email to my old AmeriCorps boss:
Ben,
What are you guys doing for Martin Luther King Day? I miss the service way of life!
Rachel
He replied that the current corps would spend the morning at the school district's clothes closet, and I was welcome to join them. During my service year, my friends and I had spent hours on our feet in the disheveled warehouse area, sorting and tagging bag after bag of donated clothes (and discarding the occasional mystery item). It had never been our favorite place to volunteer, but I had the desire to do something for someone else that day. I met this year's volunteers, sorted coats, and caught up on the news with Ben and his assistant, Kristen. After stopping by the bathroom and washing my arms up to the elbows, I walked out into the sunny winter day with a smile on my face.
Rachel Mack lives in Louisville, KY.