Not Everyone Can Afford to Fight the Patriarchy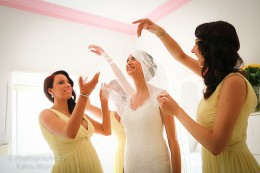 The Atlantic and the Shriver Report have teamed up for a series on women and poverty and it has featured voices like Nancy Pelosi, Kirsten Gillibrand, and Barbara Ehrenreich (okay, and Beyoncé ICYMI!). Emma Green writes about the economics of women and marriage, asserting that only rich women can afford to reject marriage on principle:
Taking a stand against patriarchy is much easier if you're well-educated, have a stable income, and live in a community where you could theoretically find an educated, employed man to marry. For poor, uneducated women, especially those who have kids, the question of whether to get married looks a lot different: It's the choice between raising children on one or two incomes, between having someone to help with household chores and child-rearing alone while working multiple jobs.
And that's the big difference: For a poor woman, deciding whether to get married or not will be a big part of shaping her economic future. For a wealthier woman, deciding whether to get married is a choice about independence, lifestyle, and, at times, "fighting the patriarchy".
While this may be a salient point, I would like to object to putting the phrase 'fighting the patriarchy' into scare quotes (also "single ladies" — sheesh).
Barbara Ehrenreich, for her part, wasn't having it: "When you say to women, to get out of poverty you should get married, my question to them is how many men you have to marry. Marrying a 10-dollar-an-hour man gets you nowhere, so you'd really have to marry three or four."
Photo: katsunojiri