Do You Get Paid Sick Days? Y/N
by Mike Dang and Logan Sachon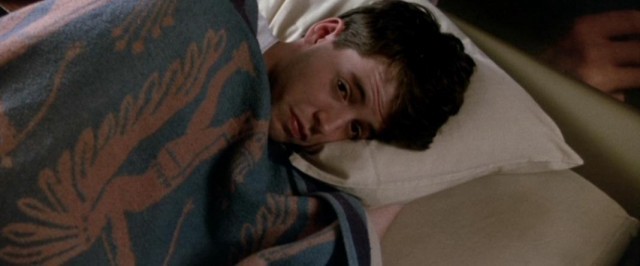 Logan: This week I made like a second grader and got strep throat. I knew what it was almost immediately and went to the doctor ($30 copay) and got antibiotics ($15), but I was still very sick for four days. Is there anything more boring than people talking about being sick? No. But there is a point to this. The point to this is: I couldn't work while I was sick. It was impossible. I missed three shifts at my day job and I couldn't do any work for this site, or for a freelance project I'm working on. I thought I could work from home, and I'd try and then I'd just like, feel so terrible that I'd rollover and fall asleep again. But it worked out for me — I was able to get my shifts covered, you were wonderful and told me to rest and you'd take care of my work for the site, miraculously my freelance deadline got pushed, but the whole experience really kind of hit home how precarious my situation is — and that of so many workers!
Mike: Yes, so the Labor Department says that two-thirds of workers at the bottom of the 25th percentile of the pay scale don't get sick days, so if they don't show up to work, they don't get paid, which is a tough position to be in when every dollar counts. Plus, employers don't want you showing up to work if you're sick even if you want to try to power through it, because you can get other people sick. Are you thinking about how to make up the lost pay from your day job?
Logan: Ha, um. Well, no. I do have a few freelance things happening, but who knows when that money will come in (I don't!). This month has been LEAN anyway because when I went home for the holidays I spent all my energy on making sure I could get my shifts covered and feeling very satisfied about that and zero energy thinking about lost pay. So last week a check that is usually between $300 and $400 was …. $43. SURPRISE, you should have thought of that dummy, alas. Anyway, I ended up having to do something that I haven't had to do in a very long time, and even had vowed to never do again, and that is: Asked my dad to front me the money so I could pay my bills. And he did, and I'm paying him back when I get my next check. So. What was the question? Oh how I am going to deal with that. Well I think my dad's loan will help me stay afloat, and one perk of being sick with a fever in bed for 4 days is: I spent $0. So I'm not toooo worried. It'll all work out! But it was a nice reminder about emergency savings and why that is important.
Mike: And what do you do if you don't have emergency savings or a person who is willing to front you that money? (Note to self: figure out how to do a story about this.) I'm trying to recall what I did the last time I was sick, but I just vaguely remember being in bed and doing my best to work while medicated. But I suppose if I had lost some income, I would have worked some contacts and looked for additional side work to make up the money. Once you're behind it can get hard to catch back up. I do kind of miss working at a place with paid sick days and being able to stay home and do nothing but sleep and rest up until I felt better. That was kind of a luxury.
Logan: Yeah it really is — I've only had paid sick days a couple times. My parents both worked for the state, one in a university, one in the public school system, so they always had great benefits and paid time off — I never felt like either of them had any stress about staying home. Or maybe they were just hiding it, but I don't think so. I remember having sort of a lightbulb moment the first time I had sick days — like, oh, I can stay home. Actually it was only the second time I had paid sick days that I used them and had that lightbulb moment. The first job I had, I did have paid days off, but I felt like I was too busy to ever not work. It was a small company and there wasn't anyone to do the work if I wasn't there. So I technically had time off, but I didn't feel like I could use it.
Mike: My mother is self-employed, and I remember whenever she got sick she'd be like, "Oh no. I can't be sick. This can't be happening." And then she'd say something like, "This is why you need money for a rainy day." So, does this mean you're starting an emergency savings account?
Logan: Yes, for the 43rd time, I'm sure. HA. HA HA HA. My intent is pure and my follow through impeccable. Obviously.
Mike: Well, I'm glad you're at least feeling better, Logan!