The Rental History Of An Academic Nomad
by Anne Helen Petersen
This fall marked the first time since 1999 that I've lived in the same dwelling for more than a year. That's ridiculous, but it's not because I have some unquenchable wanderlust. I'm just an academic, and we go where we're told (or accepted). I've paid nearly as much to move my stuff across the country (five times and counting) as I've paid in rent, which is a testimony to the weight of my books and the cheapness of the cities in which I lived. Let this be a warning to all of you bored at your day jobs and thinking about a Ph.D.: don't anticipate getting comfortable.
"The Barn," Valencia Street, Walla Walla, Wash., 2002–2003, $300 (my quarter)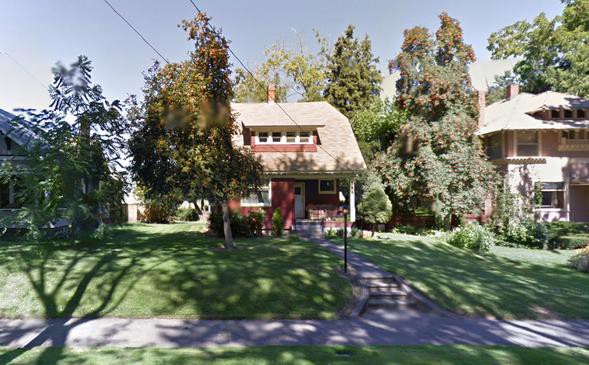 This was the life! Senior year of college, my three best friends, $300 a month including utilities, a two-minute walk to campus, which was considered "somewhat far." It was a historical party house, which meant that in moving in, we were also agreeing to host an assortment of parties passed down through the liberal arts ages. It also meant the carpet was saturated with at least two decades of beer. When one of my friend's moms brought a steam cleaner, you don't even want to know the color of the water that came out. I lived in the basement, slept on futon mattress, and had my own sneaky personal exit door. The toilets were constantly clogged and nothing ever worked, but it was, to my mind, perfect.
The Tie-Hack Cabin, Triangle C Ranch, Dubois, Wyo., 2003, $0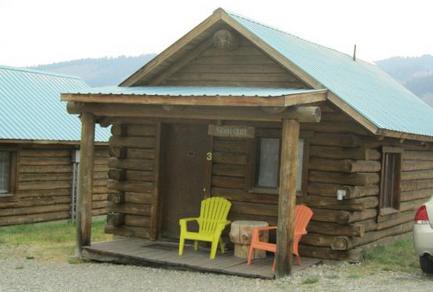 After graduation I took a job at a dude ranch for some social and physical detox. The more I think about this experience, the weirder it gets (the ranch was owned by a massive Mormon family with 10 kids, all gorgeous). The guests stayed in super garish Western nightmares, complete with proliferating animal heads, but the summer staff stayed in the old tie-hack cabins dating from the late 19th century. The showers trickled and we slept on those single mattress bunk-beds you remember from summer camp, but I looked out my back window onto the Wind River and I spend zero money, so it worked out fine.
"The Barn West," Stone Way, Seattle, Wash., 2003–2004, $500 (my quarter)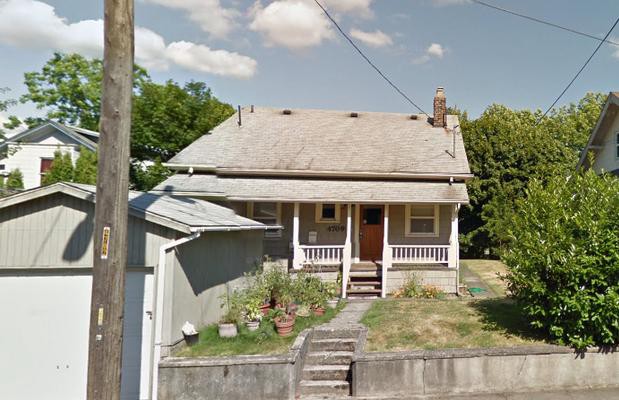 After detoxing I ran as fast as I could to meet my college friends in Seattle, where they'd secured a classic Seattle arts and crafts near Green Lake which would soon be dubbed (not by us) "The Barn West." I'd been spoiled by my first real renting experience in Walla Walla, so $500 a month seemed outrageous, especially with utilities and internet on top. We had gorgeous hardwood floors, but my room was only big enough to fit my queen bed, and my friend next door didn't even have a door. I was also commuting an hour each way to a nannying gig near Microsoft, which made me hate my life and made this house a bit of a blur.
"Beth's House," Green Lake, Seattle, Wash., 2004–2005, $500 (my quarter)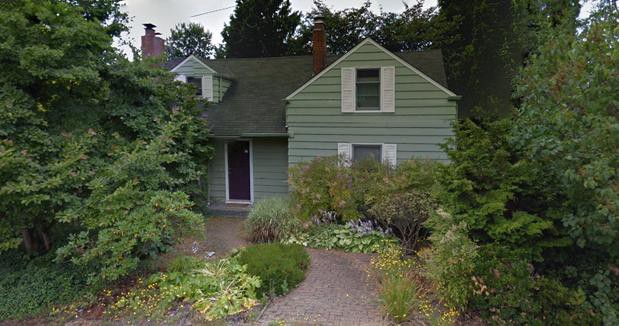 One of my friends in the house was spending her post-college purgatory as a real estate agent, and with the knowledge that her best friends would pay her rent, which would then pay her mortgage, she and her parents bought a house about 10 blocks from Green Lake. This was/is a legit house, with a beautiful, giant yard, a deck, and one of those hook things from which you can hang your pots and pans. Four of us lived upstairs in big, spacious, hardwood floor rooms, and another friend lived in the mother-in-law apartment downstairs. We had dinner parties and drank too much in the hot tub the previous owners had left on the second-floor deck. I spent a lot of time gardening. We could have been featured in Sunset Magazine, that's how good we were at playing "adult." But then I got accepted to grad school.
"The Garage Apartment," Tyler Street, Eugene, Ore., 2005–2006, $600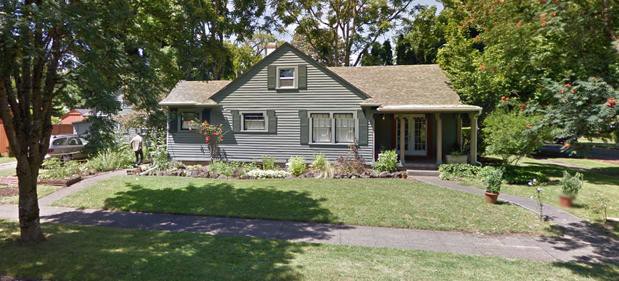 This was my first time living alone, and I loved it. But the apartment itself was a frankenstein: not that house you see in the picture, but the old garage to the left, which the owners had retrofitted in the weirdest way. There was a slim kitchen with washer/dryer in the corner, which was fine and European, and a main room, a very small bedroom, and a bathroom, but no closets, or even really enough room for a dresser. I kept all my clothes in the attic, which you accessed by taking a stick with a hook on it, pulling on the ceiling hook, unfolding the ladder, and climbing upstairs. Doing this in your towel was possible and well-practiced although not advisable. I made a huge garden in what used to be the parking space and played house with myself while all the other first-year grad students marveled that I was willing to pay $600 a month for my privacy.
"Posse on Broadway," Broadway Street, Eugene, Ore., 2006–2007, $400 (my third)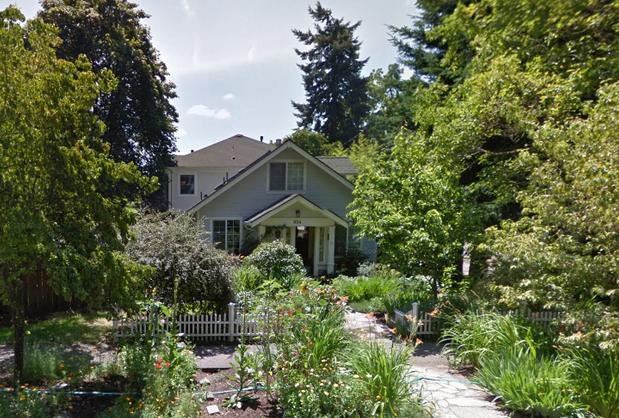 By the second year of my master's degree, I had made close enough friends that I was okay returning to group living life. We placed a Craigslist ad trumpeting ourselves as very mature and responsible grad students looking for a home to take care of, and within days, hit the jackpot: a naturopathic veterinarian and his landscape painting wife were spending the year in Sedona. That's the most Eugene sentence ever, but while in Sedona, this couple wanted someone to take care of their perfect little retiree home. And by perfect I mean completely the sort of expensive housing no one in their 20s deserves: a gorgeous cherrywood island/chopping block, lovely built-in bookcases on every wall, surround sound in every room, and a sprawling, ornate garden. But the bathtub was the best/weirdest: the owners liked to take baths together, but they didn't want anyone to have to have the faucet poking them in the back. Solution: a stream of water emanating from the ceiling (!!!). Our landlords were constantly sending us email blessing of positive energy. Shit, that house was great.
"Crappy Apartmentville," Wickersham Lane, Austin, Texas, 2007–2008, $625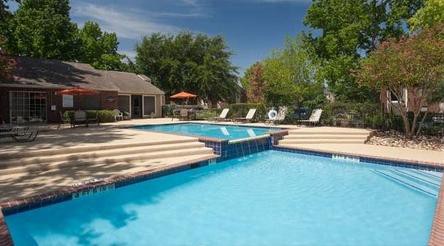 What a supreme let-down, then, to start the first year of my Ph.D. in the most bland, anonymous apartment in Austin. When I visited Austin after I was accepted to UT, I wasn't smart enough to look for housing. Summer came, and I was terrified of not finding a place, so I did the stupidest thing possible: I signed a lease based on pictures from the internet. Google Maps made the part of town look nice, green, and near Town Lake — I could bike to school or, if necessary, take the free school shuttle that whizzed by every 15 minutes.
I WAS SO WRONG HAHAHAHHAHAA;;ASDFKAJSD;FASD;F
The apartment complex was like fifty other apartment complexes in the immediate area: carved out of what had previously been swampy land for super cheap in the '80s as part of Austin's expansion South (of the lake) and East (of I-35). Some of these complexes had theme nights that basically encouraged undergrads to get drunk and fall into the pool, but some, like mine, catered to clueless grad students, with the hope that they'd be too lazy (or depressed) to get their act together and move closer to town. There was a running trail (moderately) nearby, but you had to run through spots of barbed wire, on large streets with no sidewalks, or dodge spots of dumped garbage. It's not living in a low-income area that bothered me — it's how this weird oasis of privilege (see the photo above) hovered above East Riverside and pretended like it wasn't there. Discovered too late that El Pollo Rico, where the only item is a whole or half cooked chicken that you dismantle with your hands, was almost reason enough to stay.
"Science Boyfriend's House," Calvin Street, Eugene, Ore., 2008, ¼ of utility bill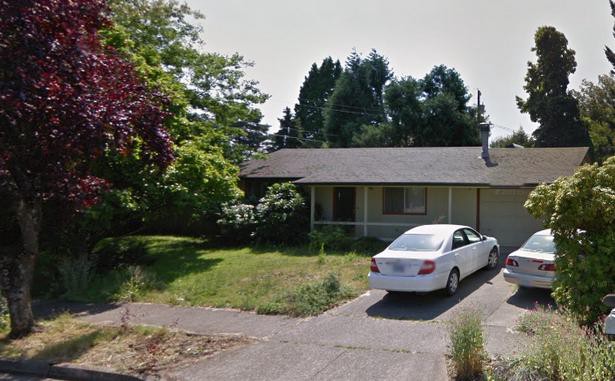 My first and second year of my Ph.D. were spent in a long distance relationship while my then-boyfriend finished his Ph.D. in biology back in Eugene. Each summer, I'd move back to Eugene, carting a giant duffle of clothes, and overtake his room in the house he shared with two other scientists. It was a best-case scenario when it came to boy houses: They were smart, didn't play video games in their underpants, and one was a magnificent cook. I paid for a fourth of the utilities, made cookies, helped in the garden, and never complained about not having Wi-Fi.
"Cockroach Triplex," Tom Green Street, Austin, Texas, 2009–2010, $650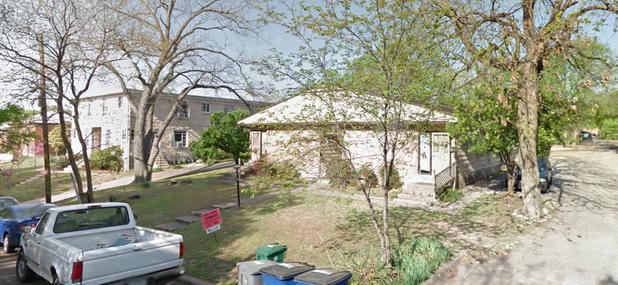 This was the apartment that made me love Austin. Hyde Park is super idyllic and historic, yet also still a bit weird — one of my favorite houses had a great collection of empty window panes hanging from the Live Oak in front, and the food co-op keeps the hippies in close proximity. I rode my bike to and from school like I had always imagined, and I was far enough from the university that the number of times I was awoken to the sound of barfing was in the single digits. One time a guy played the saxophone part to George Michael's "Careless Whisper" on his actual saxophone for two hours in a row at midnight, but how can you complain about that?
The apartment was fine, with a miraculous walk-in closet and a gas stove, but OH MY GOD THE ROACHES. My first Austin apartment was so manufactured and fake that, I can only assume, they gassed the roaches (and me) on a monthly basis. But no number of roach bombs could change the fact that I lived in a triplex, and the roaches doubtlessly lived in the walls (the ceilings, the floor boards, the toilet, my clothes, ohmygodstop). And these ones flew. There's a horror movie playing in my head right now remembering the time I woke up, walked to the bathroom, and stepped on one.
I spent the summer studying for my comprehensive exams in this apartment, making little note cards for each historical point and pinning them to the wall with lots of arrows and string and question marks. That was some Carrie Mattheson shit right there.
"Professor's Empty Dude House," Walla Walla, Wash., Spring 2010, $300 + utilities
I returned to Walla Walla and Whitman to serve as a sabbatical replacement and lived, naturally, in the house of the person I was replacing. The house was huge and drafty, and the professor, newly single, had a couch, an old table, a television, and that was basically it. It cost as much to heat the house as it did to pay rent.
"Dissertation Cave," 38th Street, Austin, Texas, 2010–2011, $650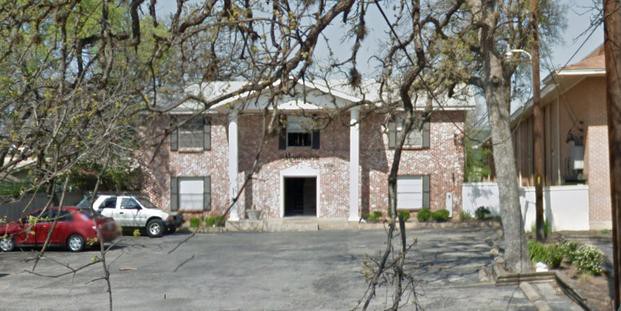 I returned to Austin to write my dissertation, but I wasn't returning to roachville. I wanted a cozy little place to write and write and write and do yoga and write, and this was it. It was a studio — my window was the one on the top left hand corner — and the apartment itself was a postmodern joke of Jefferson's Monticello. But there were no roaches; only dudes who stole my underwear from the washing machine in the hallway, prompting me to write a series of panopticon-style post-its every time I put in my laundry (I'm watching you right now if you're trying to steal my underwear). The distance between my bed and my writing desk was less than a foot, which was probably bad for my mental state but very effective for actually finishing my 400-page dissertation. I periodically pirated internet from a network called "I Read Your Email." Studio living might be underrated.
"Progressive Boarding School Utopia," On Top of a Hill, Putney, Vt., $0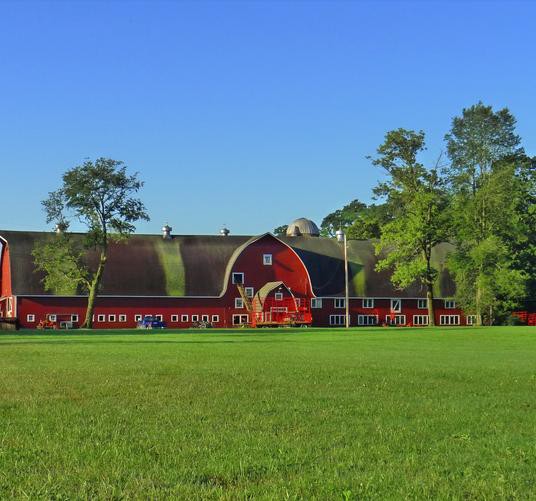 When I finished my Ph.D., the job market was a shitshow, and I somewhat serendipitously found myself teaching media studies at a progressive boarding school in Vermont. It was the most beautiful place I'll ever live and the cheapest, although I did live adjacent to 22 high school girls, which wasn't nearly as bad as most people like to believe. My (new) boyfriend and I shared an apartment in a building (still called "Old Boys," despite its new population) that used to be a stable, but some of the school's enterprising first students had turned it into a dorm in the early '20s, lining the walls with (I kid you not) seaweed in lieu of insulation. Our apartment was actually quite nice, especially given what both of us had become accustomed to as grad students, and the views were unrivalled. I walked one minute to work, one minute to food, and drove five minutes into the small village at the bottom of the hill. Cows grazed across the road amidst solar panels; now it's alpacas. I ran on a maze of trails in 100 acres of school-owned land. It was utopian yet wholly isolating. I still dream about it.
"The Faculty Ghetto," Nakomis Street, Walla Walla, Wash., $750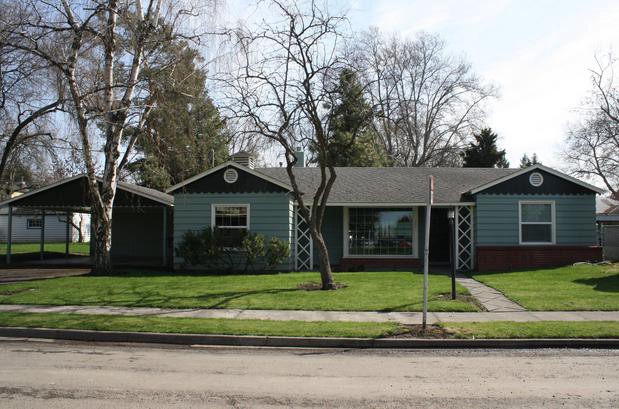 After Putney I returned to Walla Walla, this time for a Visiting Professorship. My college, like many colleges, owns 95 percent of the houses around it, and rents a considerable amount of them to professors at cheap rates. The area just next to campus is dubbed the Faculty Ghetto even though it's the very opposite: these houses are well-maintained and, because the school is paying for the yard care, perfectly manicured. I'll never have a lawn this green again. Our dog likes to sit on the couch and look out the picture window, and I walk across campus and say hi to my old dorm rooms on the way to my office. It's wonderful, but I'll of course have to leave it soon. Academics get good at a lot of things: one of them is saying goodbye.
Anne Helen Petersen writes Scandals of Classic Hollywood and currently professes in Walla Walla, Washington. She's ready to share roach stories on Twitter.
---
Support The Billfold
The Billfold continues to exist thanks to support from our readers. Help us continue to do our work by making a monthly pledge on Patreon or a one-time-only contribution through PayPal.