Whatcha Been Cookin'?
by Mike Dang and Logan Sachon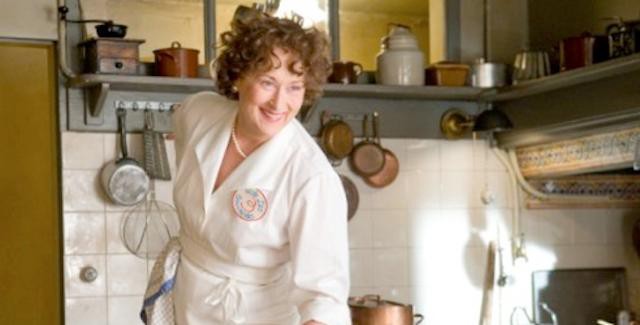 Logan: What are you eating these days, Mike?
Mike: Hmm! I tend to eat seasonally, so right now I am making different kinds of soup because it's cooler out. And also Honeycrisp apples are back, so I'm eating that. Last weekend I grilled some BBQ chicken thighs. A few nights ago I made egg noodles with mushrooms, and this weekend I am planning on making a bolognese sauce. Haha, why are you asking me this?
Logan: Mostly because I wanted to tell you that I made biscuits last night and I'm really proud of myself.
Mike: You should be proud of yourself! I am always pleased when I cook something and it's edible. Also biscuits are the best. You can win hearts with biscuits.
Logan: That sounds like copy on a bad rom com: "You can win hearts with biscuits." Also they are cheap. So I know you do your grocery store run every week, but how do you decide what to get? Do you have recipes picked out before? Where do they come from? How do you take care of yourself?
Mike: Sometimes I'll plan in advance, so this week, I got a craving for homemade bolognese sauce, which takes, like, six hours to cook and simmer, so I knew I was going to save that for the weekend. Sometimes I'll just go to the store and figure out what's good and then decide what I'll be cooking for the week on the fly. The recipes come from years worth trying out recipes with family or friends or by myself, so I have a lot of stuff stored in my head and I'll just know what to buy based on past experiences.
So, like this bolognese sauce: it's olive oil, butter, onions, carrots, celery, salt and pepper and nutmeg, ground beef, milk, white wine, and crushed tomatoes. I have most of that already — I just need to visit the butcher. I have friends who cook, so we share recipes. My friend Elizabeth subscribes to Bon Appetit and she'll tell me about stuff. I'll look at sites like Food52 if I'm looking for new ideas. My friend who works at Food and Wine gave me a really great vegetarian cookbook for my birthday even though I'm not vegetarian. Sometimes I'll get curious about something, and will just look up a YouTube video about it — the other day I watched a bunch of videos of people making bagels.
Logan: Are you going to make bagels???
Mike: Haha, well, I aspire to make bagels some day, I guess.
Logan: But Mike. We live in New York. And bagels cost like $1.
Mike: Haha, yes. I guess what actually made me look that up was I read that essay by Ruth Curry about leaving New York and moving to New Zealand where there aren't bagels, and she tried to make them herself and had a difficult time with it. So, I guess I want to prepare myself for a future where there may not be bagels.
Logan: Sometimes I think about The Inevitable Future when we'll all be like, living in bombed out cities with no food, and I have this vision of myself like, sautéing roots I've dug up over an open flame, or whatever, and just being like: I sure am glad I never learned to cook! Really great instinct! So that's why I'm trying to cook more. No it's not. I'm trying to cook more because it's winter and time for nesting and taking care of yourself and cooking. Last week I saw a recipe on a mom blog I read and I sent it to my friend Meghan and said, can we make this? And she said yes and so I bought the ingredients and went to her house and we made it. And in a past life that's like, how it was: my friends and I cooked all the time (I played sous chef, with like, one small task and then sitting on the floor with a glass of wine for moral support). Anyway all I want to do is cook with people. Though I made these biscuits by myself while listening to This American Life and that was also a pleasant experience. (Have you listened to this ep? It's a really great ep.)
Mike: Yes! Great episode. That sounds really nice. I like the idea of having cooking be an experience — a good reason to hang out with friends. I also find that cooking is an effective way to help me de-stress at the end of the day. Though I sort of hate dealing with the dish-washing after. What are you planning on making besides biscuits and soup?
Logan: There's a blog called Orangette by a woman named Molly Wizenberg that I really love, and when I want to cook something, I usually go there and choose a recipe. She writes about food in a really lovely way, and nothing she posts is terribly complicated. I trust her. I can get overwhelmed really easily, so it's nice to have one place to go. Last night I made her cream biscuits. I also have some recipes from my mom that I'll make sometimes, mostly vegetarian soups and things to eat with quinoa, but those usually turn out to be a disappointment because I know how they're supposed to taste and my version is never quite right.
Mike: What are you using in terms of cookware? My pans are good. I have some things that are really useful — a small food processor, a hand blender for soups — but I'd really like to get a stand mixer, though have not had the courage to drop $250 or $300 on a Kitchenaid yet (which would be useful if I were to make bagels).
Logan: Whatever is in the apartment — it's all my roommates stuff, or stuff that was inherited when she moved in. Years ago I bought myself nice pans and things from TJ Maxx, so they were nice but cheaper than they would have been. But it's still a lot of money, for someone who doesn't cook. But I left those in Oregon when I moved, so I don't have my own stuff anymore. My mom has a Le Creuset set from when she and my dad were first married that she doesn't use anymore, and sometimes I think I might want it, but it's in Virginia and I'm up here and where would I put it and la de da. Maybe when I get my own place one day.
Mike: If you have any really great recipes/cooking experiences, let me know! I'm always looking for new ideas. This weekend will be bolognese, though. You?
Logan: You know I don't plan that far ahead.
---
Support The Billfold
The Billfold continues to exist thanks to support from our readers. Help us continue to do our work by making a monthly pledge on Patreon or a one-time-only contribution through PayPal.