Wall Street Firm Actually Admits to Criminal Conduct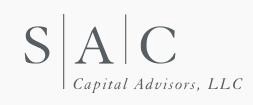 Related to my post earlier this morning about enforcement at the Securities and Exchange Commission, hedge fund giant SAC Capital Advisors has agreed to plead guilty to insider trading, and the Times says this is "the first large Wall Street firm in a generation to confess to criminal conduct," which is pretty remarkable.
Guilty pleas by financial institutions are exceedingly rare, and legal specialists say the case against SAC could embolden prosecutors to bring criminal charges against other Wall Street firms. The Justice Department has been reluctant to go after big companies in the wake of the 2002 indictment of Enron's accounting firm, Arthur Andersen, which led to the firm's swift collapse and the loss of 28,000 jobs.
But a policy shift appears to be afoot. Mr. Bharara, who according to people briefed on the matter is also weighing a criminal charge against JPMorgan Chase related to its role as Bernard L. Madoff's banker, has argued that corporations should face the consequences of financial misdeeds. The S.E.C. has also begun to demand admissions of wrongdoing from corporate defendants, a change from its historical practice of not requiring an acknowledgment of misconduct.
This is remarkable given that big banks and Wall Street firms have generally paid big fines to settle cases without admitting to any wrongdoing (see JP Morgan Chase and Barclays manipulating energy markets in California and Michigan). This appears to be a shift in the right direction.
---
Support The Billfold
The Billfold continues to exist thanks to support from our readers. Help us continue to do our work by making a monthly pledge on Patreon or a one-time-only contribution through PayPal.