Places I've Lived: Pittsburgh, New York, and the Secret of NYC Real Estate
by Megan Etzel
Where have you lived, Megan Etzel?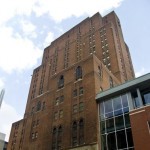 2003–2005: Point Park University, Lawrence Hall — Pittsburgh, Pa.
$4K/year (funded by student loans)
Yes, the Point Park dorms were 13.8 miles from my parents' house, but my folks said they loved me too much to let me live with them during my college years.
Yay: Each dorm room came with its own bathroom — luxury living for a teenager.
Nay: Midnight fire alarm pranks from the 15th floor are just as fun the tenth time as the first.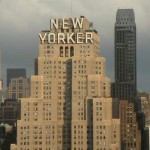 Summer 2005: The New Yorker Hotel — New York, N.Y.
$7K/semester (funded by Point Park)
Despite the swanky sound of this, The New Yorker had several floors dedicated to efficient single-room student housing, which was exactly what I needed for my summer internship. My TV was on top of my mini-fridge (which was already on top of my desk) and I'm pretty sure I could reach both walls by standing in the middle of the room.
Yay: Compact, central midtown living.
Nay: Compact, central midtown living.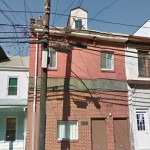 2005–2006: Evergreen Avenue — Millvale, Pa.
$400/month (funded by parents)
My very first real one-bedroom apartment was located in this sleepy, blue-collar Allegheny River hamlet so I could get home at 3 a.m. after work at a nearby concert venue. While exciting to be on my own for the first time, this was definitely not ideal for an under-21 student without a car. My most vivid memory in that place is watching way too much Desperate Housewives via Netflix DVDs.
Yay: My parents offered to pay for it in exchange for graduating college early.
Nay: Blew all of my savings on dozens of trips back to NYC that year just to get out of there.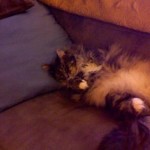 2006–2009: Craig Street — Pittsburgh, Pa.
$550/month, $625/month by the time I left
I still have dreams — nay, fantasies — about this two-bedroom apartment that I had all to myself for three years. Maybe it was because I was allowed to paint the walls. Or maybe it was because I had a cat, a job, and a boyfriend all at the same time, but no place before or since has ever felt so much like home.
Yay: When the sunlight streamed through the curtains, the living room turned golden. And in that moment, everything was golden. I was golden.
Nay: Couldn't take this place with me to NYC.
Summer 2008: 36th Street — Astoria, N.Y.
$800/month (my half)
Another summer, another NYC-based internship. This two-bedroom was slightly out of my budget, but it came with a fantastic roommate who would say terribly filthy things in a Wisconsin accent, so it was totally worth it. I still miss the Russian shoe repair guy next door who kept trying to set me up with his son.
Yay: Got over my fear/disdain for traveling to Queens early on in my NYC career.
Nay: Kinda hard to go back to a twin bed at 22, but that's the only thing that could fit in that room.
Fall 2008: Via De' Marchi — Bologna, Italy
575 Euros/month (my half)
Semester abroad! My grad program already had a relationship with a guy who would sublet out his quirky studio apartment to unsuspecting American students, so I justified the $1000/month by saying I didn't have to apartment hunt.
Yay: Literally located above a gelato shop like I'm freakin' Julia Roberts or something.
Nay: This was the height of the terrible Euro-to-Dollar exchange rate — I lost 15 pounds in 4 months thanks to the Five Bucks Left to My Name Diet.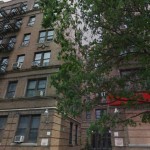 2009–2010: 171st Street — New York, N.Y.
$625/month (my half)
My third (and first permanent) landing pad in The Big Apple was in a three-bedroom apartment in Washington Heights with a friend from grad school and a cast of characters that rotated through the third bedroom.
Yay: Felt like I was in a Santana video every time I walked home from work.
Nay: $45 "just this once" taxis from Williamsburg every weekend counteracted the rent savings very quickly.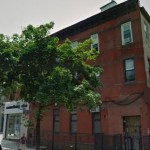 2010: Union Street — Brooklyn, N.Y.
$800/month (my half)
My itty bitty room in this four-bedroom was as wide as my bed was long, and the other three girls who lived here were younger and cooler than I will ever be. We lasted eight months in this place until they decided to all move to (surprise, surprise) Williamsburg and I discovered my current place in the East Village.
Yay: Kept up appearances of having my life together by saying, "Oh, I live in Park Slope."
Nay: Might not recommend that neighborhood to those who don't actually have their life together yet.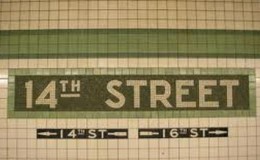 2011-present: 14th Street — New York, N.Y.
$1050/month, now $1300/month (my half)
Do you want to know a secret about NYC real estate? The sublet-to-lease area of Craigslist is incredible. At the end of my six-month sublet in this two-bedroom, I could either stay or go. My roommate and I get along fabulously, which is worth its weight in cronuts, so we've chosen to stay, despite the absurd/probably-normal-for-NYC rent increases.
Yay: Got my 15 minutes of fame for living in and surviving a Hurricane Sandy flood zone.
Nay: My roommate and I say that we're only leaving this place in coffins or wedding dresses… but I think the management company is calling our bluff at this point.
Megan Etzel is a digital content marketer who plans to feel golden again someday.