Places I've Lived: Australia + Germany
by Cat Burston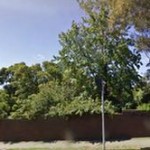 2001–2002, Kew Melbourne, $200/mo. (bills only)
When I started uni, I stayed at home with my mother and older brother (also at uni). I paid bills (telephone, gas, electricity, rates) in lieu of rent.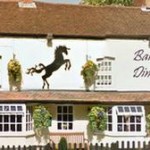 2004–2005, a pub an hour outside Reading, U.K., 0/mo.
I was bored at uni, failing most of my classes and desperate to become a new person. I thought living and working in a pub in England could help me do that. It didn't, but at least I learned that! I worked a certain number of hours each week in exchange for the minimum wage and a place to stay and got to do some traveling in the U.K.
2005–2008, Kew, Melbourne, $250/mo. (bills only)
I grew sick of England and returned to Australia where I went straight back to my mum's. I worked café jobs for about six months before I started a new degree at a different university. I worked all through my degree at cafés, restaurants, and then at a startup.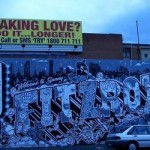 2008–2010, Fitzroy, Melbourne, $800/mo.
I knew someone who owned their own terrace house in the coolest neighborhood in town. She needed a housemate to help with the mortgage. I was working and studying nearby, and convinced her it was a great match. I moved in and was even able to bring my dog! I had a mezzanine bedroom and large-ish landing area all to myself and we shared the tiny kitchen and bathroom. Our dogs were idiots together in the little backyard and the cats ruled us with fluffy fists.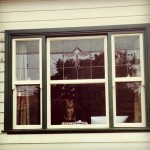 2010–2012, Northcote, Melbourne, $500/month
My Fitzroy housemate and I became less friendly and I decided to move in with my boyfriend T, who was living a couple of suburbs with his brother and brother's girlfriend. The house was a beautiful old weatherboard that had once been used as an illegal boarding house. In exchange for free rent, a friend of the brothers rented out the granny flat over the garage to a parade of weirdos. The whole property was pretty filthy. My boyfriend and I bought a house during this time. One day we'll live there, but for the moment it's rented out through an agency.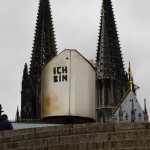 2012, Köln, Germany, 60–120EUR/day
We moved to Germany after my work helped me find a position in one of our German offices. T had a lead on a job at the university after finishing his Ph.D., so we hired movers and hoofed it. We stayed in a series of short term rentals using 9flats and similar sites while we searched for a permanent place. We found a great flat quite quickly (and despite the very competitive market), but it was being renovated, so we were nomads for about five weeks.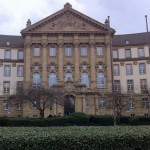 2012 — present, Köln, Germany, 1,100 EUR/mo.
Our landlords are a friendly couple with two kids who we rarely have to bother. Something that was really new to us is that flats in this area of Germany are rarely furnished and in fact we had to have a kitchen installed (six weeks without a freaking kitchen!) as well as installing our own curtains and light fittings. We've heard stories of tenants even taking their timber or tile flooring with them when they move. We spent all the money we saved renting directly from the owners (instead of through an agency) on furniture and somehow even managed to avoid going to IKEA.
Our Haus has 12 flats with mostly older people and families and there is a general sense of community — neighbors accepting packages on your behalf and delivering to you when you arrive home. The neighborhood is nice and everything in the city is accessible by bike. This is our first home with just the two of us, and it's been a great adventure so far. We are planning to stay for at least another two years.
Cat Burston lives in Köln.
---
Support The Billfold
The Billfold continues to exist thanks to support from our readers. Help us continue to do our work by making a monthly pledge on Patreon or a one-time-only contribution through PayPal.