The Annotated "Bye Bye Bye"
by Jia Tolentino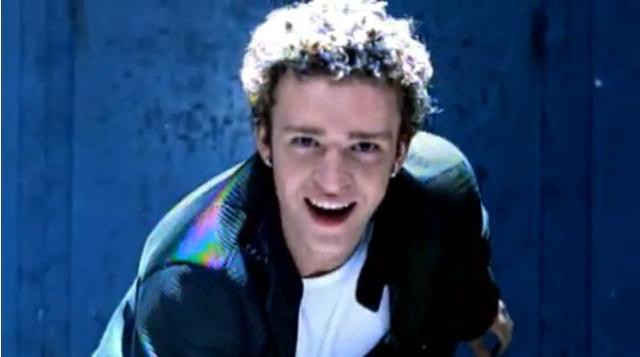 The boy band 'N Sync formed in Orlando, FL in 1995, consisting of five members: Justin Timberlake, JC Chasez, Chris Kirkpatrick, Joey Fatone and Lance Bass. After signing with RCA and selling 10 million copies of their debut album, the group sued their manager Lou Pearlman in 1998 for defrauding the group of more than 50 percent of their earnings. The group reached a settlement out of court, and 'N Sync signed with Jive, releasing "Bye Bye Bye" as their first single in early 2000 and selling 9.9 million copies of No Strings Attached by the end of the year. "Bye Bye Bye," while ostensibly about a romantic breakup, is rumored to be about the band's relationship with Lou Pearlman.
1 In early 1992, Queens-born airline businessman Lou Pearlman placed a casting call in the Orlando Sentinel for a teenage boy band. After auditioning A.J. McLean in his living room and hosting a larger audition in his Kissimmee blimp hangar, Pearlman put together the Backstreet Boys.
2A boy named Chris Kirkpatrick missed the Backstreet Boys cut.
3In 1995, Chris Kirkpatrick asked Lou Pearlman for a meeting to talk about forming another boy band. Pearlman offered to finance the group if Kirkpatrick helped put it together. He came back with one of his friends, Joey Fatone; Pearlman then suggested Justin Timberlake, a former Mickey Mouse Club performer, who joined the group and recommended his former castmate J.C. Chasez.
I'm doing this tonight1
You're probably gonna start a fight2
I know this can't be right3
Hey baby come on
I loved you endlessly4
When you weren't there for me
So now it's time to leave and make it alone5
4 With four members, the group selected a fifth, a boy named Jason Galasso.
5 Jason dropped out after a month of rehearsal, saying that he didn't like the musical direction the band was taking; he didn't want to be a "teen idol." He was replaced by Lance Bass, a 16-year-old singer (amusingly — a bass) who came recommended by Timberlake's vocal coach.
I know that I can't take no more, it ain't no lie6
I want to see you out that door, baby bye bye bye7
6 The bands called Pearlman "Big Poppa." He paid for clothes, housing and tours — but for a long time, he didn't pay his band members.
7Justin Timberlake told a reporter, "We were being monetarily raped by a Svengali."
(Bye bye) Don't want to be a fool for you8
Just another player in your game for two9
You may hate me but it ain't no lie, baby bye bye bye
Don't want to make it tough
I just want to tell you that I've had enough
It might sound crazy but it ain't no lie10 baby bye bye bye11
8 The term Svengali comes from a 1894 novel by George du Maurier called Trilby, in which the title character, a singer, is catapulted to fame by a controlling hypnotist named Svengali.
9Lou Pearlman, according to friends, was born a schemer. As a child he'd take guitar lessons and then re-teach the lesson to friends in the neighborhood in order to make back his lesson money.
10In 1999, during court proceedings, Pearlman's lawyer publicly estimated the figure the manager had made off 'N Sync as at least $7 million.
11 By this point, 'N Sync had collectively also made $7 million. Pearlman had taken a 50% cut, rather than the one-sixth in his contract.
You just hit me with the truth12
Now girl you're more than welcome to13
So give me one good reason, baby come on
I've lived for you and me
And now I really come to see
That life would be much better once you're gone14
I know that I can't take no more, it ain't no lie15
I want to see you out that door, baby bye bye bye
12 Pearlman countersued for $150 million and the rights to use the 'N Sync name.
13The judge denied the injunction and 'N Sync signed with Jive.
14No Strings Attached was the top-selling album of 2000
15 The Backstreet Boys, who also contractually paid Pearlman as a sixth member, had sued him previously after realizing that he had paid the group only $300,000 while himself taking in millions.
I'm giving up I know for sure
Don't want to be the reason for your love no more1
I'm checking out, I'm signing off2
Don't want to be the loser and I've had enough
16 Lou Pearlman has also faced numerous allegations of sexual abuse. Nick Carter's mother told a reporter, "Certain things happened and it almost destroyed our family. I tried to warn everyone. I tried to warn all the mothers."
17In 2006, Pearlman was discovered to have been perpetrating an extensive Ponzi scheme centered on an airline company called Trans Continental Airlines Inc., which did not actually exist. To hold up his fake company, he'd created fake financial statements from a fictitious accounting firm as well as falsified FDIC, AIG and Lloyd's of London documents.
Don't want to be your fool in this game for two
So I'm leaving you behind18
I don't want to make it tough19
But I've had enough
And it ain't no lie20
Baby bye bye bye21
18 Lou Pearlman fled the country in 2007 to avoid arrest. He was found in Indonesia, after being reported by a German tourist couple.
19In 2008, Lou Pearlman was sentenced to 25 years in federal prison for cheating investors out of more than $300 million. The judge offered him a loophole: he could cut his prison sentence by one month for every million dollars that he paid back to his bankrupt investors.
20Pearlman unsuccessfully tried to postpone his sentencing until he could launch his latest boy band, US 5, who he argued could earn the "significant profits" that he needed to pay back his victims and reduce his prison time. The judge denied his petition.
21Currently, Pearlman is serving his sentence in Texarkana, at the Federal Correctional Institute. He is set to be released on March 24, 2029.
Jia Tolentino lives in Ann Arbor. She's got a tumblr. Previously: The Annotated Bills Bills Bills