Paying the Tuition, Only if You Get a Job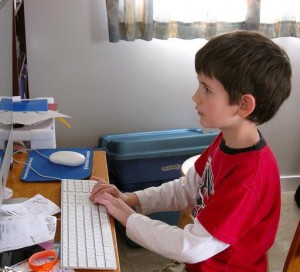 App Academy in San Francisco (and now New York) offers a 9-week, 90-hours-a-week boot camp to turn programming novices into code jockeys. They just graduated their second class last Friday. Of the fifteen students to graduate from the first class, fourteen have found jobs, co-founder Kush Patel says. Typical annual salary, he says: more than $80,000.
"We don't want to charge up front because we feel pretty strongly about tying the payment to the outcome," says Patel. "If they can't find a job, we've screwed up somehow."
Can't find a job after you've graduated from a program that's designed to get you a job in the thing you learned to do? You don't have to pay the tuition. It's kind of genius isn't it? Especially in the case of App Academy, which understands that there is an actual job market out there for programmers. Students who are interested in doing the program pay a refundable $3,000 deposit to hold their place and sign a "good-faith" agreement that they'll look for developer jobs when they graduate. Those who do succeed in getting jobs — and so far the success rate has been very high — agree to pay 15 percent of their first-year salaries back to the program, which is essentially their tuition payment. This probably wouldn't work at the university level because so many students graduate and end up in jobs that don't have a lot to do with what they studied, but it's such a smart idea for highly specialized programs.
Photo: CE Thompson