'We Ask That You Do Not Call Us Professor'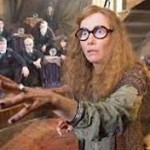 Karen Gregory is an adjuct professor at CUNY, and the syllabus for her introduction to labor studies course includes a section on what being an adjunct means, means, exactly. Her full explanation is below, but to start, here's a fact from Inside Higher Ed: If an adjunct teaches four courses per semester, they will make "$21,600 annually, compared to starting tenure-track salaries that average $66,000, according to data from the American Association of University Professors." Highlights from Gregory's syllabus:
• "CUNY presently employs 6,541 full-time faculty, counselors, and librarians. Despite record breaking enrollment, that is 4,512 fewer of such positions that it provided in 1972."
• "Adjuncts are not regular members of the faculty; we are paid an hourly rate for time spent in the classroom. We are not paid to advise students, grade papers, or prepare materials or lectures for class. We are paid for one office hour per week for all of the classes we teach. We are not paid to communicate with students outside of class or write letters of recommendation. Out of dedication to our students, adjuncts regularly perform such tasks, but it is essentially volunteer labor."
• "To ensure that we remain conscious of the adjunctification of CUNY, we ask that you do not call us 'Professor.' We are hired as adjunct lecturers and it is important that you remember that. You deserve to be taught by properly compensated professors whose full attention is to teaching and scholarship."
(thx Josh Eidelson for link, thx warner bros for pic)
ETA: On Twitter, Gregory has clarified that a group of CUNY adjuncts wrote the text together and that it appears on many syllabi!
---
Support The Billfold
The Billfold continues to exist thanks to support from our readers. Help us continue to do our work by making a monthly pledge on Patreon or a one-time-only contribution through PayPal.