Valentine's Day Spending Will Total $18.6 Billion This Year
by Jia Tolentino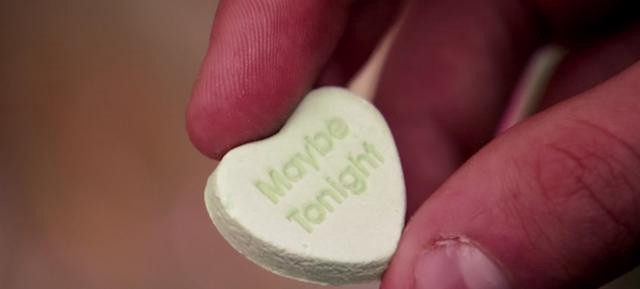 If you combined Harper's Index with its Findings section and dramatically lowered the research quality of both, you would get my mind after a good Internet k-hole. Here are all the things I learned this week.
The saying "All's fair in love and war" originated in John Lyly's Euphues, a didactic romance published in 1587. Lyly, who married an heiress but died in poverty, wrote, "Anye impietie may lawfully be committed in love, which is lawless." In 2010, a man named Leon Walker was charged with felony hacking for reading his wife's Gmail account to see if she was having an affair. (She was, with her former husband.) In 2010, the court dropped all charges after discovering that Leon's wife Clara was reading his text messages at the same time.
In Detroit, one lawyer a is hosting a Valentine's Day contest in which the winner will receive one free divorce (as long as the divorce is uncontested, with no custody issues). The average cost of a divorce in the United States ranges from $15,000 to $30,000. When Rupert and Anna Murdoch got divorced in 1999, he paid her a settlement of $1.7 billion, making it the most expensive split on record. 17 days later, Rupert married Wendi Deng.
First marriages that end in divorce last for a median of 8 years. Only one marriage has lasted for over nine decades: that of Daniel and Susan Bakeman, who lived in a town called Freedom, came to the altar of their 1772 wedding at age 12 and 14 respectively, and stayed together for 91 years. Daniel Bakeman died as the last surviving veteran of the American Revolution, a conflict which cost our country the equivalent of $2.4 billion, which is the equivalent of the 2006 revenue from sales of Solo Cups.
At the Solo Cup Company, red party cups make up the large majority of the company's business, outselling all other colors more than twice over. Traditionally, red carries intense emotional associations; the color signifies war and danger as well as desire and love. In Saudi Arabia, where Valentine's Day is frowned upon for its potential to encourage out-of-wedlock relations, red flowers and red wrapping paper are banned by the police. Some Saudi florists deliver bouquets in the middle of the night. This Valentine's Day, Americans will spend $18.6 billion, including $1.9 billion on flowers, $4.4 billion on jewelry, and $815 million on presents for their pets.
The original Valentine, a Roman priest and martyr from the third century, performed clandestine marriages for soldiers who had been forbidden to marry by the Emperor Claudius II, who thought that single men would make better soldiers. St. Valentine is said to have fallen in love with his jailer's daughter; before his execution, he slipped her a message signed From Your Valentine. Today, more than four-fifths of the 1 billion valentine cards given out every year are exchanged within classrooms.
On January 2, 2013, the students of Sandy Hook Elementary School reunited for classes at an out-of-use area middle school formerly named Chalk Hill. Many parents in Newtown want Sandy Hook Elementary to remain permanently closed; others are pushing for the school to reopen, stating that the fear of "lightning striking twice" would exist regardless of their children's location.
A Virginia park ranger named Roy Sullivan was struck by lightning seven times, including once inside a building. At age 71, he shot himself, reportedly over unrequited love. An average of 38 people each year die from lightning strikes. Twenty children died at Sandy Hook. Since 2004, 176 children in Pakistan have died from U.S. drone strikes, a military tactic which the recently leaked Department of Justice white paper justifies as "consistent with the laws of war." In 2012, a Muslim organization in Pakistan called Valentine's Day a "cultural drone attack" and burned paper hearts in protest. 77% of national flags contain the color red.
Jia Tolentino lives in Ann Arbor. And has been known to spend some time on the internet.
---
Support The Billfold
The Billfold continues to exist thanks to support from our readers. Help us continue to do our work by making a monthly pledge on Patreon or a one-time-only contribution through PayPal.