My Last Hundred Bucks: Lunch, Lunch, and Below-Market Wifi
by Rebecca Rindler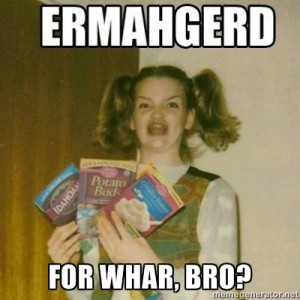 How did you spend your last $100, Rebecca Rindler?
$14.34, transportation
My preferred method of transportation is my bike (FREE! More or less), but in frigid temperatures, I take the bus ($1) or a cab ($10). I've also started using Car2go ($3.34 for 8 minutes after annual fee), which is a smart car sharing service. It's perfect for one-way trips and often cheaper than a cab. Fun fact: When these cars go over 30 mph, they make noises that terrify everyone in the vehicle.
$17.50, one bourbon, one beer, and tips
Important and necessary hang with Alex Baca to discuss the origins of For Whar, Bro?!. Sadly, this is not deductible as a mental health expense, though it should be.
$21, lunch
Occasional solo sit-down weekend lunch (not brunch!), with a book, is a favorite indulgence.
$4.91, Valentines for my friends' kids
Did not get it together to make my own, though next year my almost-nephews can expect "I choo- choo- choose you" cards. Because there's nothing infants like more than a 20-year-old Simpsons reference.
$32.96, Whole Foods
Lunch with a friend from high school who just moved back into town. It was pretty chill. Also picked up some groceries.
$9.99, Home internet
Every year when my Internet provider raises my rates, I call and ask them to lower it. This time, they gave me a $30 credit to compensate for a $5 monthly increase. The helpful customer service rep also advised me to call back in 6 months and ask for another credit. It's great negotiating practice! Thanks to transactions like these, my sister has decided my catchphrase is, "Did you ask for a discount?"
Rebecca Rindler asked for a discount.
---
Support The Billfold
The Billfold continues to exist thanks to support from our readers. Help us continue to do our work by making a monthly pledge on Patreon or a one-time-only contribution through PayPal.