Betting on Love, Leveling Up and Leaving Atlanta (Part VI)
by Amanda Tomas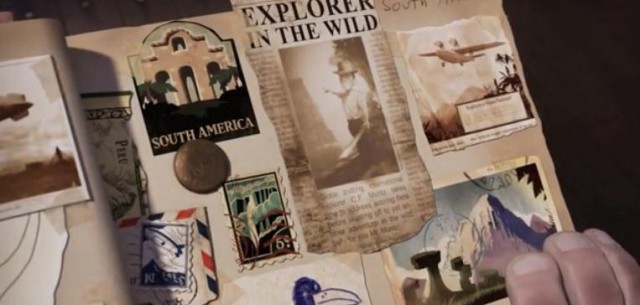 Adam and I hit the ground running in January, meeting the promise of the New Year with renewed grit and determination. We are back on track.
This month we managed to stow away $700 for a total savings of $2,600. Transferring that money into our savings account and finally making some progress felt euphoric. We're still far away from our goal amount of $10,000, and it looks like we probably won't get there by May when our lease ends. Whatever amount we do manage to save will affect where we can move and what amount of risk we can take, but many people move places with less than $10,000, so no matter what, we are definitely moving.
I can't ignore the feeling coursing through my body that this is the year everything will change, that this is the year that we will leap into the void and see where life takes us, and I cannot accept complacency or give up at this point. I need to know that if I try hard enough, I can change my life. I need to know that even though I don't come from wealth or advantage I can still choose my path through life and do things I love and am passionate about. I need to know that I can move to a new city, travel, and pursue higher education just because I want to, that I don't have to accept the petty, drone-like, adventure-less, spirit-crushing existence common to the salary-earnings range I was born into.
One thing that I have changed and that I am proud of is that I have learned to meal plan and how to control my food spending while still eating good, healthy, high-quality meals. This month we spent $569.84 on groceries, well within our original budget of $600/month. We did not eat out all month. Instead, I am learning to prepare meals that I would be happy to pay for in a restaurant, and I use ingredients that are probably better quality than the ingredients most restaurants in our area use. Overspending on food was a major problem for me when I first started this series, so I dedicated a large portion of my last two updates to recipes and food budgeting, but now that I'm getting a handle on my spending, I feel like it's time to tackle the next roadblock instead of remaining focused on how I eat. I am still writing about my weekly menus and food over here and if anyone is still interested in hearing about that aspect of my journey or if you want to learn to menu plan or talk about food, you are welcome to post there as well.
So what is the next obstacle in my path to saving up as much as possible? Adam and I do not spend lavishly on anything else in our lives. We rarely go to bars or restaurants, don't have extraneous subscriptions or memberships, and our next biggest expense is spending around $100–200/month on clothing, which I feel is reasonable. Our wardrobes are small and our clothing is fairly old and worn-out, so slowly updating and upgrading our clothing over time is a necessity. Of course, we could cut this spending out for a few months and put that money saved away.
What I would love to work on are ways to make a little extra money, especially if it leads to the possibility of one day being able to work for ourselves or have a source of income we could bring with us to any location around the globe. I have mentioned a business idea that I had, and in January I did some work on it, creating a business name, small web page, and working up some samples, although it's all still under development. In February I'd like to ramp this up, start marketing myself to my target customers, and hopefully bring in my first clients. I am also considering some small freelance writing gigs online and it should be interesting to see if I can make any money that way.
The other looming question is: What are we planning to do when our lease ends, which turns out to be on April 29? At this point, we think we will extend the lease for one month so I can get my yearly bonus at work in mid-May, then move at the end of that month. From there we have a few options:
Option A: Move to another city in the U.S. sight unseen with no jobs lined up. This is the most risky option, and we will need several months of rent, utilities, and food money saved up to tide us over until we eventually get jobs. This was our original plan but we may not be able to save up enough in time to follow through.
Option B: Receive a job offer in a U.S. city, then move there. We are working on this now, sending out resumes and hopefully getting some interviews lined up before the lease ends. This is the least risky option if we do line something up before the move date, but the likelihood of this happening is not definite.
Option C: Put our bachelor's degrees and my TEFL (Teaching English as a Foreign Language) certificate to use by traveling to another country and teaching English. We could potentially build on this by going to school in that country, building a freelance translating business, or using the reality of living in a country with a cheaper standard of living to our advantage by doing freelance work online and getting paid in U.S. dollars. Since both Adam and I speak Spanish fluently, we are considering countries in South America as first choices.
Which of these options we will pursue depends on how much money we can save before our lease ends, whether we receive any job offers, and what we feel we'd be happiest doing. I feel so much joy and ambition nipping at my heels and my heart these days and I cannot wait for the anticipated and sudden end of our time here in Atlanta.
In February I want to keep cutting down grocery spending, find ways to bring in a little extra money on the side, and cut back in other ways where we can. I want to work hard every day to expand the range of options and opportunities we have available to us. I want to be strong, push forward, and spend every day productively. May is coming so soon I can taste it. For some strange reason I feel like I am finally about to start my real life, instead of passively existing in the one I have now. I can't wait to take the leap.
Previously: See Amanda's "Betting on Love" series here.
Amanda Tomas might also take a trip to Europe soon to see her sister and will put it on credit, no regrets.
---
Support The Billfold
The Billfold continues to exist thanks to support from our readers. Help us continue to do our work by making a monthly pledge on Patreon or a one-time-only contribution through PayPal.