The Triple-Mint House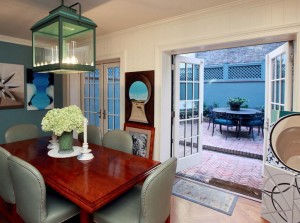 A fifth-floor bedroom with en-suite steam shower is being used as a gym. A large luggage closet on that floor is currently dedicated to golf equipment (the owner ranks among the top golfers on Wall Street). There is also a finished basement that houses mechanical equipment, a laundry room and a walk-in cedar storage closet.
I can't stop looking at the photos of this $30 million apartment.