The Apartment Now Belongs to Ekaterina Rybolovleva, the 22-Year-Old Daughter of a Russian…
The Apartment Now Belongs to Ekaterina Rybolovleva, the 22-Year-Old Daughter of a Russian Fertilizer Magnate
by Jia Tolentino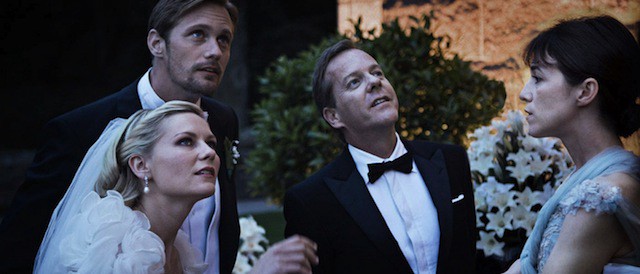 If you combined Harper's Index with its Findings section and dramatically lowered the research quality of both, you would get my mind after a good Internet k-hole. Here are all the things I learned this week.
American couples spend an average of $25,631 on their weddings. The median yearly household income in Detroit is $27,862. The Royal Wedding flowers are estimated to have cost $800,000. At some McDonald's locations in Hong Kong, you can buy a "Warm and Sweet Wedding Package" for $1,300, including food for 50 and a tiered "cake" made of stacked apple pies. In the "I'm Sorry" section of the 1–800-Flowers website, you can buy a four-foot rose, a message in a bottle, a box of chocolates, and a Swarovski necklace for $219. Flowers in Wisconsin are blooming up to a month earlier than they did a century ago.
Hospitals in Michigan and Boston that adopted a "disclosure, apology and settlement" approach to medical error reduced their legal costs by over 50%. In 2010, Mitt Romney wrote a book called No Apology: The Case for American Greatness and charged a $50,000 fee from every venue on his book tour. At least half of the fee was paid in bulk purchases of his book, a move that immediately put No Apology on bestseller lists.
Wholesale food costs make up 30.8% of your check at a fast food restaurant. Fast food consumers spend 127% more at the restaurant than they would to make the same meal at home. McDonald's runs an 80-acre training facility in Illinois called Hamburger University, with satellite campuses in Tokyo, London, Sydney, Munich, Sao Paolo and Shanghai. In China, the school has an acceptance rate of one percent. Harvard's acceptance rate is 5.9 percent.
Textbooks are 812% more expensive today than they were in 1978. New homes cost 325% more. The average price per square foot of real estate in New York City is $1339; in Detroit, it's $63; in Honolulu, it's $507. In 2011, the Central Park West penthouse owned by Citigroup's former chairman Sandy Weill sold for $88 million, or $13,000 per square foot. The apartment now belongs to Ekaterina Rybolovleva, the 22-year-old daughter of a Russian fertilizer magnate. She is a horse enthusiast and Harvard student.
In 2006, a Gustav Klimt painting sold at Christie's for $88 million; Adele Bloch-Bauer II is a portrait of the only woman that Klimt ever painted twice. Gustav Klimt was never married, but he fathered over a dozen children and was known for keeping cats in his studio. Some say he swore by cat pee as a fixative for his drawings. Today a cat costs its owner a minimum of $670 per year. A child is said to create an annual cost of $12,290-$14,230 for an average-income family. In New York, a foster parent of a 2-year-old receives a stipend of $6,048 a year.
Jia Tolentino lives in Ann Arbor.
---
Support The Billfold
The Billfold continues to exist thanks to support from our readers. Help us continue to do our work by making a monthly pledge on Patreon or a one-time-only contribution through PayPal.