Staying On Top of It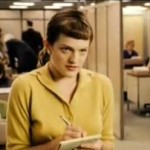 Jackson Miller avoids systems that require tagging each email, call or task with a project category. "I don't like overly complicated programs," says the Nashville, Tenn., business owner, father and marathon runner. He also avoids Web-based tools, because "when you open up a browser window, there are 35 tabs there staring at you with stuff you need to get done, fighting for your attention," he says.
Among his favorite tools is a workload-tracking program called RescueTime; it posts an alert on his computer screen if he spends too much work time on Facebook or running blogs. If he strays a second time, RescueTime locks him out of nonwork programs and apps.
"How do you stay productive?" I took a short break in the middle of writing this post to go on TweetDeck so I could learn whatever latest thing was happening, and if I'm guilty of any productivity-killing habits, it's going on Twitter too much. My favorite way of staying productive at work requires no apps or tools — I just shut it down. TweetDeck distracting my attention? Shut it down. People trying to have conversations with me on instant messenger when I should be working on something else? Goodbye, I'm logging off. If any of you have a magic thing that keeps you on top of it, I'd love to hear what that thing is.