Preoccupied with 20-Somethings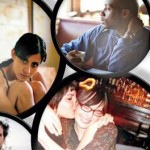 People are fascinated with the lives of 20-Somethings, and by fascinated, I mean it is a span of years we can't stop talking about. Millennials, who are mostly in their twenties, are closely examined by advertisers and are often used as an economic indicator (i.e. oh no, they're not buying houses!). And there are plenty of books written about people in this decade. Robin Marantz Henig wrote a Times Magazine piece that later spawned a book. F*ck! I'm in My Twenties is a Tumblr blog written by 24-year-old Emma Koenig, which turned into a book. UVA Professor Meg Jay wrote a book about why our twenties matter so much, which we previously talked about here. So what do we make of all this? That's the question Nathan Heller asks in this week's issue of the New Yorker:
Few decades of experience command such dazzled interest (the teen-age years are usually written up in a spirit of damage control; the literature of fiftysomethings is a grim conspectus of temperate gatherings and winded adultery), and yet few comprise such varied kinds of life. Twentysomethings spend their days rearing children, living hand to mouth in Asia, and working sixty-hour weeks on Wall Street. They are moved by dreams of adult happiness, but the form of those dreams is as serendipitous as ripples in a dune of sand. Maybe your life gained its focus in college. Maybe a Wisconsin factory is where the route took shape. Or maybe your idea of adulthood got its polish on a feckless trip to Iceland. Where you start out — rich or poor, rustic or urbane — won't determine where you end up, perhaps, but it will determine how you get there. The twenties are when we turn what Frank O'Hara called "sharp corners."
The 20-somethings are all right, Heller says. We'll always be curious about youth culture and how people live. All I know is that I'll be 30 this year, and when the time comes, I'll be ready for it.