Places I've Lived: The District, The South, And South Africa (Briefly)
by Nora Cobo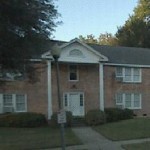 Ockley Drive, Shreveport, La., 2006–2007, $500/month
After graduating college and spending the requisite few months at my mom's house while I searched for a job, I got hired to work at the college in town. I found my first non-college apartment after driving around town looking for "for rent" signs. The structure was gorgeous — a 1940s apartment with a telephone nook and a kitchen big enough for a two-person breakfast table. There wasn't central air or heat, but I never lived there during the summer so thankfully I never experienced the full misery of a Louisiana summer aided only by ceiling fans. However, I was bored out of my mind living alone.
When I moved out, the property manager tried to withhold my deposit due to dust on the blinds, and I learned the value of acquainting oneself with local tenants' rights laws and the definition of "normal wear and tear."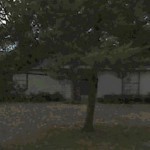 Oak Street, Shreveport, La., 2007–2008, $675/month (split with a roommate)
My second year in Louisiana, my good friend and I decided to get a place together. The college where we worked owned real estate in the neighborhood, and we lucked into a great little two-bedroom house right on the edge of campus. The rent was incredible and included utilities, and the college could deduct it straight from our paychecks.
Our house was next to a fraternity house where a number of the members were tour guides who worked in our office. Despite living literally on the campus of the college where we worked, we still often drove to the office. We both quit our jobs in 2008 to move to other states.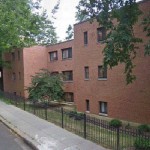 Tunlaw Road NW, Washington DC, 2008–2010, $1900/month (split with a roommate who paid more because she got a parking spot)
I moved to Washington, DC in 2008 to begin grad school. After getting over the sticker shock of apartments in an actual city, I found a Craigslist ad looking for a replacement for a roommate who was moving in with her boyfriend. The spot was in a gigantic apartment near campus, and the Craigslist roommate turned out to be a great friend. With an upstairs neighbor, we got together weekly to cook and watch terrible movies. When my roommate moved in with her boyfriend (it's a pattern in this apartment, apparently) another friend moved in. When we moved out, landlady, who until that moment had been very easy to work with, withheld over half of our deposit, saying she needed to replace the carpet. When she posted the apartment for sale a few months later, she'd installed hardwood floors. A part of me took karmic solace in the fact that the price was repeatedly lowered before the apartment sold.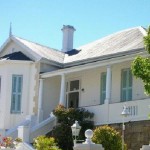 Frere Road, Cape Town South Africa, Summer 2009, cost included in program participation
As part of my graduate program, I took two months in South Africa for a seminar and internship with eleven other MA students. We all lived, Real World style, in a guest house in the Sea Point neighborhood of Cape Town. The house was managed by a local family, and there was a seemingly never-ending supply of apples, bread, and tea in the kitchen. And so it became our habit after a night out on the town to come back to a surprisingly refined late night snack. The house was also walking distance to a restaurant with the best view of the beach sunset we could find and the best chocolate cake as well.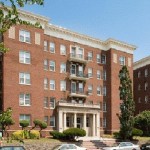 13th Street NW, Washington DC, 2010–2012, $1200/month
After graduating with my Master's, I spent a few months living on friends' sofas, guest beds, and futons while I interviewed for jobs up and down the East Coast. I received an offer for The Job (the one that eventually turned into the job I now have) and immediately found a home to call my own — a closet of a studio apartment in the city's trendy U Street neighborhood. Despite the tiny size, I loved the place. It was in a great location (convenient to work AND fun) and owned by a property management company, rather than a private owner, which meant when it came time for my deposit to be returned, there wasn't contentious haggling. Alas, it was far too tiny for two people, so when my boyfriend and I decided to live in sin, we had to look for other options.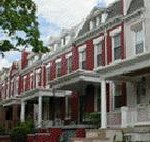 Varnum Street NW, Washington DC, 2012-present, $1200/month (split with my boyfriend)
Right as my boyfriend and I were deciding to shack up, I was deciding I was ready to become a homeowner. I received downpayment assistance through a local program, which I am VERY grateful for, but which also meant there were twice as many hoops to jump through! But I finally closed on a small one-bedroom condo in a residential part of DC that is considered "up and coming" — meaning it's mostly residential, but every month another restaurant, bar, or vintage store opens up down the street. After nearly two years in a studio apartment, I was grateful for a separate bedroom and a kitchen that more than one person could fit into at once. Homeownership has had its ups and downs, but it's a great little unit in a fabulous area. I've found buying a home has made me invested in my neighborhood in a way that I never was when I rented. They recently demolished the sketchy-in-a-quirky-way grocery store down the street to build an upscale version with luxury apartments atop it, so I suspect the next five years will bring a lot of change.
Nora Cobo lives in Washington, DC, but would move back to Cape Town in half a heartbeat.