Places I've Lived: "Living Alone Encourages Bad Habits and Interrogations"
by Michael McGrath
Chung's Dorm, Groton, Mass., (Room and board)
I was the last resident to move into this slim triple at the end of the downstairs hall, so I got the top bunk and the awkward desk. The phone was right outside our room. I tried to avoid it, as there was not much good news to report. I overheard something the other day that reminded me of this entire year: "Happy people don't take long showers." Once spring rolled around, we propped open the emergency exit and moved our ratty couches to the stoop and played fruit golf with oranges and pears pocketed from the dining hall.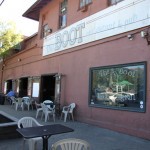 New Orleans, La.,(Room and board)
This freshman dorm in the leafy Garden District had cold floors and windows that didn't open. Once I woke up in bed and thought I'd been beaten to a pulp but it turned out I had just passed out while cuddling a pizza. My first roommate got booted for sexual assault and my second semester roommate moved back to his dad's house across the Mississippi after an unfortunate sleepwalking episode. There were fire alarms several nights a week. Everyone had guns and owed each other money and smoked terrible pot.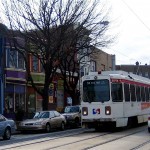 Philadelphia, Pa., $275 + utilities
A friend lived with his parents in a giant rectory in a fashionable neighborhood and I frequently squatted in his maisonette. Some nights we stayed up late and smoked on his balcony. My friend was really into an aggressive subgenre of house music. When pedestrians passed the church and noticed our bass and shadows and glowing embers they pointed and waved and sometimes asked for guidance.
I was also on the lease of a five-person dump thirty blocks away in West Philly. There were various infestations. One guy wore those orange camo pants all the time. It turned out they were all abusing my laptop while I was hanging out at the Ethiopian restaurant up the street. I exacerbated the situation by continuing to squat at the rectory, and avoiding everyone at the office of the non-profit where we all worked.
I finally left Philadelphia with everything I owned crammed into my hatchback. The Parking Authority had been hot on my trail for months, hoping to boot my wheels and make me account for at least one of the messes I'd made that year.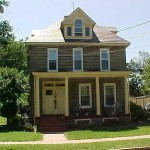 Chestertown, Md., $500
After getting (illegally) evicted over Christmas break, I moved into a casual acquaintance's house with another roommate from the old house. The casual acquaintance had a lithe Bloodhound and crippling depression. After a month or so, his mother stopped by and told us to send our rent checks straight to her. His job turned out to be a fiction. His truck keys went missing for weeks at a time. He frequently left his laundry in the washing machine until it rotted. The phone rang non-stop, but we weren't allowed to answer it. A few nights a week I worked the graveyard shift at a small hotel on the town's main drag. I stole a lot of granola from the kitchen and wrote my thesis on the front desk computer.
Chestertown, Md., $650 + utilities
I broke free of the casual acquaintance after a nasty fight with his mother and found that nobody wanted to live with me. Several situations fell apart at the last minute, as co-signers came to their senses. It could have been a series of unrelated paperwork mishaps, but it's more likely that potential roommates found me annoying or untrustworthy or unstable. In an effort to market myself as "fun," I sometimes swung too far in the other direction. By stroke of luck, I found a three-room apartment a block from campus the week before classes began and the landlord didn't even demand a parental signature (a source of tension with my father, especially following the (illegal) eviction).
Living alone encourages bad habits and relentless self-interrogation. My paranoia grew more ethereal and my social skills sagged. That winter, the toilet seat broke and I never fixed it. For the rest of the year I sat on a broken toilet seat, even thought the edges were sharp and pinched my thigh. I'm not sure if I didn't think I deserved a whole toilet seat, or if I was embarrassed to be seen buying one, or if I thought it was funny. It's scary, the disrepair I tolerate or even embrace because I think it lessens a place's demands on me. The little rooms began to sprout damning detritus. Hair, dust, bottles, bills. Most likely, the toilet seat stayed broken because there was nobody else around to complain. For whatever reason, the few visitors I did host always avoided the bathroom.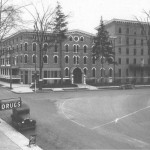 Saratoga Springs, N.Y., $750 + utilities
This was a huge, bland apartment across the street from an Olmsted-designed park. I was a copy editor at a newspaper. Rent consumed the vast majority of my take-home pay, so I didn't have much in the way of furniture or Internet or television. I had one leaning bookcase from Staples, where I kept a GRE study guide, and sometimes I ventured up the highway to a Blockbuster deep in the sprawl. Because the apartment was pretty Spartan I would get stir-crazy after dinner and walk downtown to Caroline Street and watch television at the bar. My tabs quickly surpassed even the most comprehensive cable bill. Still, there was a nice community of lonely men that congregated around a hot bartender and watched Adult Swim. I took solace in their company, even if I didn't want to join their ranks full-time. Most nights it was so cold you lost your buzz on the walk home. As winter dragged on, the electric bills turned pink.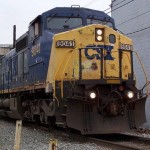 Charlottesville, Va., $595 + utilities and $50 a month for parking
A cramped grad student hovel across the train tracks from an overworked trash compactor that chewed the nightly refuse of several bars and restaurants. Mile-long trains rattled by several times a day, shaking the whole house. There was a porch and a small yard, which transients used as a gathering place and toilet. Inside, the usual detritus was gathering and the same DVDs played on loop. A mouse ate all my oatmeal. My parking spot was beneath a tree that leaked an acidic purple juice. Most weekend mornings, my windshield would be smeared with gyro or puke or Four Loko. One night someone yanked out my radio antenna.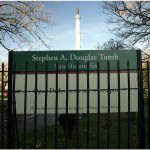 Chicago, Ill., $0 (some light and very enjoyable manny work)
I lived with my cousin and her husband and their charming baby. I stayed in the basement, where the shower curtain was decorated with a very helpful CTA map. We watched Downton Abbey together and made a lot of "upstairs-downstairs" jokes. One night while babysitting I set off the smoke detector while cooking a Trader Joe's burrito in the toaster oven. We went to White Sox games and walked the baby to the lake and Stephen A. Douglas's tomb. I renounced cheese and escalators and lost my Kindle at an open mic. Not to blame everything on Trader Joe's, but they didn't hire me even after I became addicted to their chocolate-covered espresso beans. Once I took my fish oil with a handful and got so dizzy I almost threw up.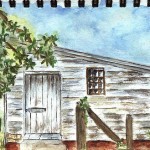 The Mothership, $0
My childhood bedroom in the back of the 18th century farmhouse where my parents have lived for 27 years. Amenities include dogs, vegetables, low-sodium soups, exotic mustards, an outdoor shower and semi-reliable wireless. In the summer, there are bats, and in the winter, guests keep their coats on at dinner. While cleaning out my closet over Thanksgiving weekend, I found a lot of homemade Nirvana shirts and leftover Lexapro. Recently, I've been entertaining the idea of moving into the semi-refurbished chicken coop at the far end of the orchard, between the smokehouse and the beehives.
I still haven't come up with any surefire rejoinders to the "blogger in his mother's basement" jokes. I usually mumble something about the rise of the multi-generational family or just invite them over. Come on over.
Michael McGrath tweets as @marcomcgrath.