New Year's Check-In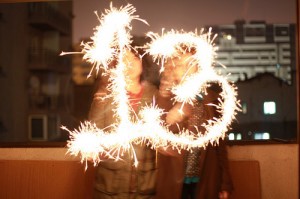 Good morning! It's been a while, hasn't it? Let's do the first check-in of 2013 and talk about our New Year's spending.
I spent more than a thousand dollars on my trip to California during the holidays (flight, gifts, dinners with old friends), so I didn't want to spend much more when I flew back to New York right before the New Year. I was invited to a few different gatherings, but ultimately decided to stay in, order food ($14), and go to bed promptly after the ball dropped. Logan and I met up for a New Year's dinner last night so we could catch up ($25), and I'm seeing a friend I haven't seen in six years today.
And how was your New Year's?
Photo: bortescristian