WWYD: Slightly Overcharged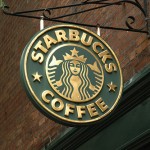 One of the shows I like to watch every now and then is "What Would You Do," a hidden camera program that places people in interesting situations to see how they'll react. The most recent episode looks at what people would do if they caught someone attempting to cheat to get on "Who Wants to be a Millionaire?"
Every now and then, something will happen to me, and I'll wonder if I chose the correct path. I've decided to start a new series of posts called WWYD to see if people would react differently to a situation (feel free to send me any situations of your own that you'd like to see addressed). Here's a recent one from me:
I was standing in line at the Starbucks next to our office waiting to buy a cup of coffee, and the man in front of me kept changing his mind, causing the cashier to become flustered. He ordered a latte, and then decided he didn't want it and walked out. The manager told the cashier to cancel his order.
When it was my turn, I ordered my medium coffee, and handed over my Starbucks Card (which is basically a gift card you reload that gives you free coffee/tea refills if you stay in the shop, and a free drink or food item every 12 purchases). The cashier swiped my card and asked me if I wanted a receipt, and I declined. As I was walking out the door, I checked my card's balance on my phone and noticed that I had been charged for the man's cancelled latte instead of my regular coffee. Decision time: Go back to the cashier, explain the mixup, and have a little less than $2 put back on my card? Or decide that it's the holidays, mistakes happen, and that I should just let it slide?
I let it slide. But I did consider the amount that would have brought me back to the cashier. $5? Possibly. I would have thought about it longer. $10? Yes, for sure. If I was overcharged by $10, I would have gone back. WWYD?