4 Famous People I Served Brunch to And How They Tipped
by Lauren Rodrigue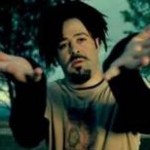 1.) Adam Duritz of Counting Crows
He interrupted my almost-end-of-shift late-afternoon-lull paradise with an overly complicated brunch order that involved lots of rules about where and how the eggs should be dealt with. He was on a date with a girl who looked like, but was not, former alt-rock flame Vanessa Carlton. He tipped poorly despite being Adam Duritz, heir to the throne of rock.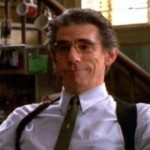 2.) Commanding Officer John Munch of the NYPD Special Victims Unit
AKA, "an actual person who is an actor named Richard Belzer." He ordered yogurt and granola and was not very personable. His curtness in the face of my girl-next-door, orange-juice-wielding earnestness prompted me to wonder if he cared at all about his responsibilities as a famous TV cop. Like, those crimes, which, in the food service industry, are considered especially heinous? Like not looking up from the script you're perusing when your mousy but adoring waitress asks you if you want more coffee? Serving Munch was just like serving a regular dude. I don't remember how he tipped — it must have been adequate.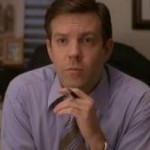 3. SNL's Jason Sudeikis
He was with three fellow SNL cronies, none of whom I knew were at all famous whatsoever until halfway through my service when my manager told me who they were. I totally lost my cool. I just thought they were super nice, normal, funny, slightly gay guys! The SNL guys and I had a great rapport, and I cracked them up a couple times. When they left they tipped SO SO WELL SOSOOOOO WELL (I think like 30%?) and didn't ask me to be on SNL with them. Then I cleared their dirty dishes and scraped the remains of their brunches off of their four porcelain plates with my own bare hands.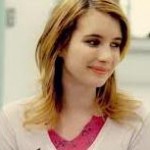 4. Emma Roberts, Julia's perma-tween niece
She was wearing a flowy polka-dotted top, with her hair up in a bouncy little ponytail and she had wrapped a section of her hair around the elastic that held her ponytail in place, to disguise the elastic. Tres Bardot.
Emma was joined by her small sister and mother. The starlet ordered the muesli, which she pronounced impeccably; the mother ordered but a single biscuit; and adorably, the youngest Roberts present ordered pancakes, which are called "flapjacks" on the menu, so the littlest sister of Emma Roberts, niece of Julia, said "flapjacks" at me with earnest eyes that shined like raw egg while her sort-of-famous older sister thumbs at a magenta Blackberry.
A tiny shopping bag from Tiffany — pert in its iconic bluish-green — perched in the middle of the table. As I shuttled glass-bottled Diet Cokes to and fro the table of the three Roberts, I built a fantastical Tiffany charm bracelet for the youngest Roberts girl, to occupy myself. The little girl must enjoy tennis — I fashioned a glittering rhinestone tennis racket charm. A Scottish terrier charm with a sparkling collar. A cupcake charm. With a ruby-red cherry on top.
Emma texted away, pausing only to compliment one of my coworkers on her necklace, which made me feel jealous and homely.
The mother wilted in her seat and rearranged things.
The child poked her fork into the sticky padding of her flapjacks with ennui, her just-for-her bracelet sparkling secretly, just for her, in its little blue bag between them all.
They tipped like a normal middle class family. Twenty percent.
Everything is so boring.
Lauren Rodrigue lives in Brooklyn.
---
Support The Billfold
The Billfold continues to exist thanks to support from our readers. Help us continue to do our work by making a monthly pledge on Patreon or a one-time-only contribution through PayPal.