I Rent My Apartment Out for $200 a Night, And I Feel Great About It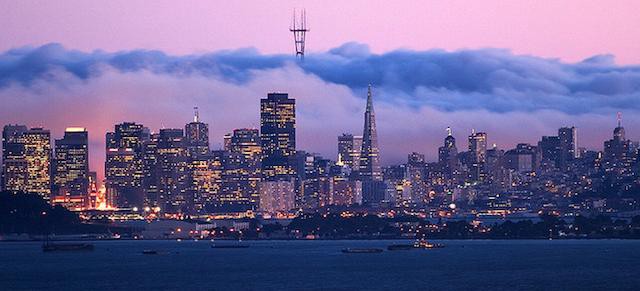 Logan: How'd you get in this game?
Anon: I was spending a lot of weekends at my girlfriend's place, and I liked the idea of making money. So I'd stay at her place for a long weekend, and rent my place out on Airbnb, and I'd make like 500 bucks. And I thought … wow, this is real money.
Logan: How did you know how much to list your apartment for?
Anon: Well, I undercut it in the very beginning. I posted it for 100 bucks, just to get some people in there, get some positive reviews. Then my first BIG rental was over the holidays, when I went home. I rented it for three weeks, for $2,300.
Then I took it off the site in the new year and over the summer, and when I brought it back, I upped it to $200. And demand is still enough to sell it out. For a couple of days I put it up to $250, just to see, and I didn't get many bites. So for now, $200 is the right amount.
I'm getting mostly international travelers who want to stay for a long time. I have someone checking in on Friday for 8 days for $1,600. Then I'm not renting it for a couple days, then I have some guys from India who are coming here for 22 days to work, that's $4,400. So that's $6,000 in one month.
Logan: But how much of that is profit?
Anon: My rent is $1900, $150 for utilities, $40 for cleaning and doing the laundry. That's it.
Logan: So now do you just have availability totally open?
Anon: I opened it up. I talked to my girlfriend and we decided, it's so much money, I'll commute from her place if my place is booked.
Logan: How is this doing on your relationship?
Anon: Well, we're using the money for a big trip over the holidays. And we've been looking up places similar to mine in the area. We're talking about getting a second place and renting it full time. Or me moving in with her officially and just renting my place out full-time .
Logan: Just for Airbnb?
Anon: Yeah. I'd make my rent back in 2 weeks, and prices are only going up. If I gear it towards business travelers, offer a a desk/work area, a white board, office supplies, faster internet, etc. — I could charge even more. So by getting another place, and working two of them, I will, in effect, double my salary
Logan: I thought cities were cracking down on Airbnb rentals, because they are basically illegal, unregulated hotels?
Anon: Well, yes. But it depends on your situation.
Logan: You mean, whether you get caught?
Anon: Right. I have a lot of anonymity at my place. It's a large building with over 100 apartments, and we were just bought by a new company. I can buzz people in from my phone, so I buzz in the renters and the maintenance people.
I'm not breaking any laws. But I am skirting the lines of my lease. It says something in my lease "no subletting" … but also, "no visitors more than 30 consecutive days." I've read up on this a lot, and mostly, if you do get caught, they will jut say "don't do it anymore." It's hard to find, but there are a few instances of eviction.
Logan: You said you're not breaking any laws, but you don't want me to use your real name.
Anon: Ehhhhhhh, yeah, probably not. Just because of the landlords getting wind. I'd like to keep as low a profile as possible. You know, AirBnB is the biggest thing in SF driving up housing prices. People are taking 2 bedrooms off the market renting them out to foreigners or travelers instead of having a full time resident in there. So there are fewer places to live. They say getting an apt in SF now is harder than getting a job. It's SO competitive to find a place worth living in. People aren't moving
Logan: That makes sense, but what are you basing it on?
Anon: It's just a fact. Everyone talks about it. Here, look at this: "'Many landlords decided they would be able to make more money by renting (their properties) as tourist space,' said Ted Gullicksen, president of the San Francisco Tenants' Union, which promotes renters' rights. 'We're seeing a big loss of rental housing stock, which we're already losing through other means. This is added pressure.'" That's from The San Francisco Chronicle.
Logan: Well then, you're contributing to that problem.
Anon: I guess, but I'm okay with it. It's making it a wealthier city. Richer people mean more taxes, mean better resources. So what's so wrong with building up a strong economy in SF? So artists can't live downtown? What's so wrong with that? There are places I'll never be able to afford either, but I'm not complaining. I don't get why this is such a big deal.
Logan: If all the affordable apartments in the city were are taken off the market and only available as hotel rooms, you don't see that as a big deal?
Anon: It's not like it's the 1% are staying in these apartments. They are still staying in penthouses at the W. The people who rent my place are people who would have had to all share a hotel room. Instead, they're paying less and staying at my house.
Anon lives in San Francisco. Photo by angeloangelo.
---
Support The Billfold
The Billfold continues to exist thanks to support from our readers. Help us continue to do our work by making a monthly pledge on Patreon or a one-time-only contribution through PayPal.