The Way We Buy Sandwiches Now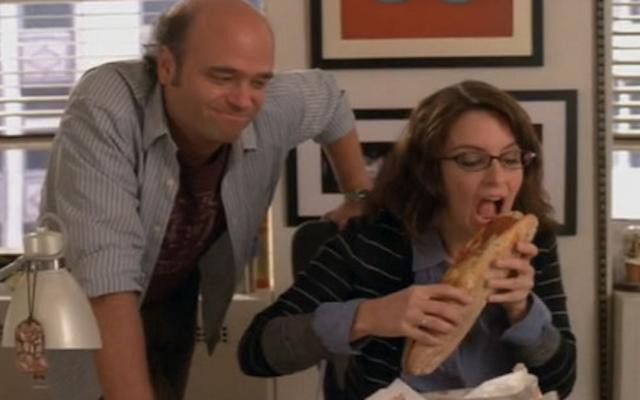 Via very important economist Matt Yglesias, we found the SANDWICH CONSUMER TREND REPORT. The report is for purchase only, but here's one hot stat: "Consumers now say they purchase 49% of their sandwiches away from home, up from 44% in 2010." Sounds right to me! Also included in the report:
• Understand sandwich consumption and purchasing behavior: Explore how often and for which meals
consumers purchase 13 different types of sandwiches. Learn what drives these purchases at a variety of restaurant
and retail locations.
• Support menu and product development: Identify consumers' preferred breads, proteins, cheeses, toppings and
condiments for breakfast, lunch and dinner sandwiches.
• Stay abreast of consumer attitudes: Examine consumer attitudes toward ethnic and mini-sandwiches, combo
meals, new and unique sandwich ingredients and more.
• Benchmark your concept against key competitors: Learn how often consumers purchase sandwiches at more
than 20 leading LSRs and how they rank these concepts on quality and freshness, health, value, variety and service
Amazing, right? A M A Z I N G. My personal sandwich trends right now: peanut butter and jam on wheat; cheddar and mustard on wheat. Both appropriate for breakfast, lunch, and dinner, both made while sitting at my desk. But here's a sandwich trend I haven't caught onto:
Analysis: Consumers, particularly those aged 25–34, increasingly call for restaurants to offer mini sandwiches that they can eat as a snack or light meal. Mini sandwiches are in high demand as consumers increase their snacking occasions and place a higher importance on fast, convenient meal solutions. Operators and suppliers can leverage this interest by offering
some mini sandwiches on the menu and can likely do so using core ingredients they already stock. Adding these offerings can also help operators broaden their menu and appeal to consumers for snacking occasions.
MINI SANDOS. ON TREND.