Recent Concerts I've Attended And What They Cost (And Should Have Cost)
by Lindsey Weber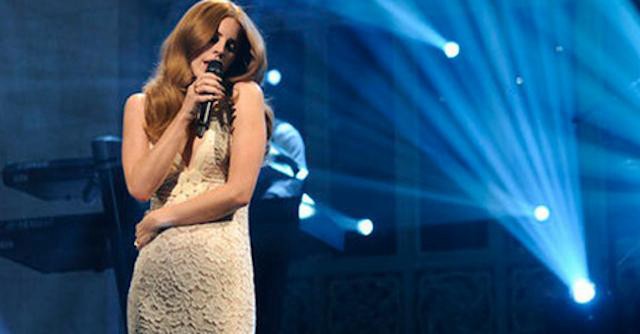 Toni Braxton ft. Babyface at MGM Grand Theater at Foxwoods
What I Paid: $43.50
What I Should Have Paid: $50
I'd pay more for a concert at Foxwoods? Yes. Why? Well, here's the deal: Not only did this adventure "force" me to take a "sick" day (whoops), but I also got to take a road trip to lovely Mashantucket, Conn. And while Braxton's signature low notes somewhat disappointed, 53-year-old Babyface shocked the audience with a slew of nostalgic hits and the moves of a much younger pop star.
Lil' Kim at Paradise Theater
What I Paid: $60
What I Should Have Paid: $20
On this list of mostly-irrelevant performers I have chosen to see live, Lil' Kim ("And Friends") was the least relevant and the most expensive. Harlem's Paradise Theater is a beautifully preserved venue, florid with with 16th century Italian baroque designs, and certain worth a visit. Lil' Kim is not as well-preserved, and this whole ordeal was wholly too expensive.
Azealia Banks at Bowery Ballroom
What I Paid: $30.45
What I Should Have Paid: $25
Azealia Banks' "Mermaid Ball" had an impressive line-up, quantity-wise, if anything. Four acts went on before the Queen Mermaid herself., who took the stage at 1:30 a.m. ON A SUNDAY. I was exhausted by then, but had fun and there was free cotton candy. But I hate ticket fees, so let's just say $25 would've been enough.
Mystikal at SOB's
What I Paid: $18
What I Should Have Paid: $18
Mystikal's last NYC show before he hit jail for 81 days (for violating parole) was worth every cent. I imagine all shows with a sense of urgency are like that usually. Also ones where you're not quite sure your nostalgia for the artist will live up to the artist's current state. Mystikal exceeded all expectations. #81days
Lana Del Rey at Irving Plaza
What I Paid: $35
What I Should Have Paid: $35
Whoever is responsible for pricing these types of things, good job. The price of Lana Del Rey's show at Irving Plaza was spot on. $35 was just enough to sell out the place, keeping the diehard Lana stans happy and giving Lana the intimate experience she needed to perform spectacularly. You heard me; I am that stan.
Kitty Pryde at The Knitting Factory
What I Paid: $16.30
What I Should Have Paid: $8
Tumblr-wave rapper (yep) Kitty Pryde's debut NYC show was certainly worth the L train ride to Williamsburg. But actually, I would've been happier taking that L even further, out to say, Bushwick, to see Pryde in a more suitable habitat: someone's backyard. $8 for Kitty & AND some free beer from a keg? I feel like Kitty would've appreciated it, too.
Lindsey Weber's favorite band is Phish.
---
Support The Billfold
The Billfold continues to exist thanks to support from our readers. Help us continue to do our work by making a monthly pledge on Patreon or a one-time-only contribution through PayPal.