No House Will Ever Be Big Enough, Rawr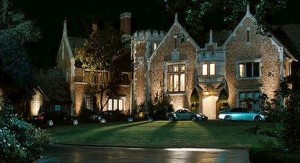 Trulia's Chief Economist Jed Kolko wrote this week that 27% of Americans say their ideal home size is over 2,600 square feet, up from 17% in 2011. Those expressing interest in the "super-sized" house category, 3,200 square feet and above, climbed to 11% from 6%.
Earlier this month, we wrote about the big-home trend. According to the Census Bureau, the average size of a newly built home was 2,480 square feet in 2011. That was up 3.7% from 2010 and represented the first annual increase since 2007. Low interest rates are a big driver here. Over the course of 30 years, tacking on an extra room can boost the mortgage by just a few dollars a month.
— McMansions are BACK Y'ALL. Down with tiny houses! (For a visualization of square-footage, see here.)