In Search of the Perfect Popsicle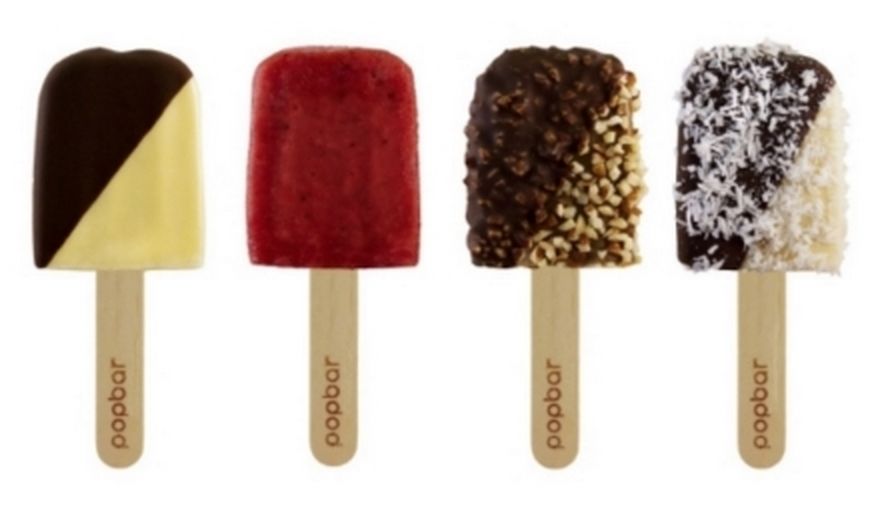 Logan was housesitting in Beacon, N.Y. last week, and she kept telling me about these amazing $3 gourmet popsicles she and a few other friends had been eating while temperatures soared and we all started turning on our fans. One gourmet popsicle had pineapple, chili pepper, lime, and sea salt.
So, when I took the train to visit her (and climb a mountain), I was looking forward to eating one of these popsicles she had been raving about. To my disappointment, the popsicle shop was mysteriously closed during the three days I was visiting.
When I returned to the city, I searched for a place that sold gourmet popsicles and found one called popbar, which sold $4 gourmet popsicles like coconut gelato dipped in dark chocolate and coconut shavings, and sorbet with blueberries, raspberries, and strawberries.
Like anything I end up thinking about more than I probably should, I decided that I could probably make my own gourmet popsicles. Have you ever frozen a banana, put it in a bowl, drizzled chocolate syrup on it and topped it with peanuts? It's just as good as the ones you get at the beach.
Here are a bunch of really great gourmet popsicle recipes from the Food Network blog. I need to get some popsicle molds, and these ones look fine and are $11.
The one with brewed tea with fresh fruit sounds cheap and easy to me, so I'll probably start with that. If anyone else has a favorite popsicle recipe, let me know. I want it.