How the Sausage Gets Made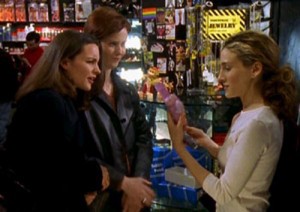 In the past a casting like Deen's was worth serious money for a star. Doc Johnson molds few male performers, but when the actor Jeff Stryker was casted 20 years ago, his contract guaranteed a fee of $200,000 up front plus royalties. These days that figure is closer to $20,000 — the market is saturated with performers — though there are ways to bump a fee.
"Let me ask you a legitimate question," Chad said, balancing a pen between his fingers. "Would…you…be interested in molding your ass today?"
Deen blanked.
"And I ask this for two reasons," Chad skipped on without missing a beat. "One, it opens up a larger product line. We could do, say, an ass and cock combo." Chad smiled encouragingly. "Two, we open up a second market — the fetish for gay men of having a straight man in bed. Would you object to that?"
A bystander in Chad's office could think of a hundred objections off the top of his head. "I can't think of a reason why not," said Deen, grinning and reaching for Chad's pen. A contract was signed and, a half hour later, a penis cast.
— Dave Gardetta's profile of father and son sex-toy moguls Chad and Ron Braverman is incredible. Would you make a cast of your genitalia for $20,000? (This is a no-brainer, people.)