A Reminder That Ticketmaster Fees Are Atrocious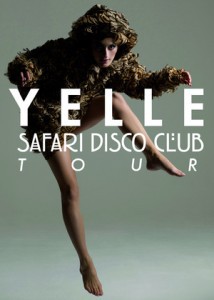 With money advanced by the band, each person had enough to buy eight tickets at $49.95 apiece for the group's show in July. Once all tickets were in hand, almost 400 of them, they were carried back to String Cheese headquarters in Colorado and put on sale again through the group's Web site — for $49.95.
"We're scalping our own tickets at no service charge," Mike Luba, one of the group's managers, explained in an interview last week. "It's ridiculous."
Every so often, an article will come out to remind us how much Ticketmaster gouges concert-goers with "processing fees." Last winter I saw that Yelle was going to have a concert at Webster Hall for $23, which is a totally reasonable price to pay to see an act that you like! The ticket ended up being $30.75 because Ticketmaster typically tacks on fees equal to 30 to 40 percent of the cost of the ticket. I ended up selling the ticket on Craigslist to an NYU student for $30, and using that money to go to dinner instead.