My Last Hundred Bucks: Vegan Food, Seamless Web and Carménère
by Richard Lawson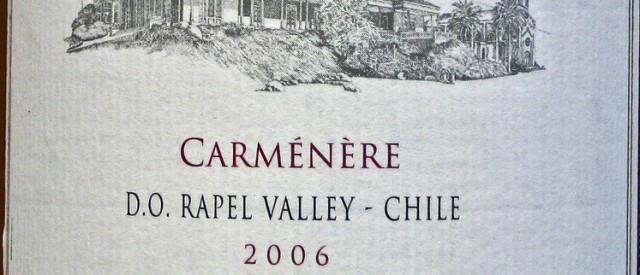 $100! It is a lot of money, and yet, it is also not a lot of money at all. Where did your last hundred bucks go, Richard Lawson?
$14.50 for lunch at Maimonide, on Atlantic Avenue in Brooklyn. I went with a friend from college who wanted to show the restaurant to me. The interior is French hip-hop inspired (or something?) with a comic book thing going on too, and the food is vegan. Needless to say it's a ridiculous place. But we got to sit outside, which was nice.
$15 at No. 7 in Fort Greene, where we went for a couple beers after Maimonide. It was such a nice day, and No. 7 is a pretty bar, and I decided I wanted to move to the neighborhood. It put on a good show.
$24 for two packs of Parliament Lights, bought at a smoke shop on 71st and Columbus. The guy treated $24 like it was a deal, which I guess it sort of is? Anyway, then I went to go see a movie at Lincoln Square, luckily for free.
$12.89 for something from Seamless Web. I don't remember what it was. My online bank statement is sadly littered with food orders, all now anonymous and forgotten, labeled simply "Seamless."
$15 for my New York Times web subscription. Well worth it for the Real Estate section slide shows alone. I want a million houses.
$47.61 at the Trader Joe's wine store, which sounds like a lot but $40 of it was cash back. $7.61 of it was Carménère.
Previously: Jeff Winkler
Richard Lawson is a senior writer for The Atlantic Wire. Photo Credit: Mary Witzig/Flickr
---
Support The Billfold
The Billfold continues to exist thanks to support from our readers. Help us continue to do our work by making a monthly pledge on Patreon or a one-time-only contribution through PayPal.