Losing My Dream Gig
A happy accident.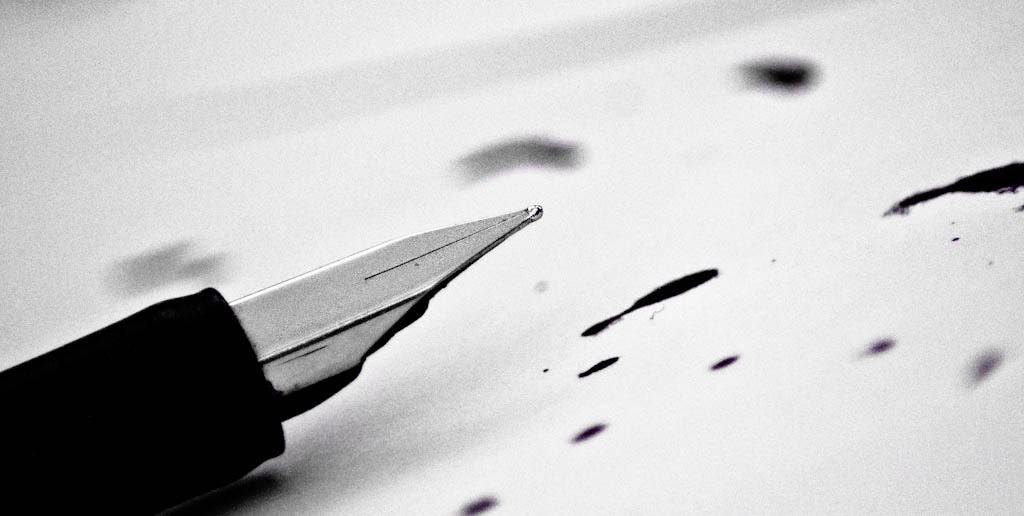 I'm the Goldilocks of jobs. Except, where Goldilocks notes the negative, I note the positive. Life happens too quickly to be unhappy, so I choose to see beauty. My ideal present-tense job is always changing, depending on my previous one. Post-graduation, I found something full-time that paid way more than proofreading. Then, I found something in my field. Then, I found something part-time that allowed me time to write. And then, I found myself jobless.
Before, I contemplated a forehead tattoo, something highly visible, to pressure me to live a creative life every minute of every day. Now, thanks to our ink-friendly world, I hold myself accountable for striking the balance between making enough money to live and making enough work to appease my soul. A writer, I consider work the thing I do for money. Since graduating with an MFA in fiction, I've been a proofreader, adjunct instructor, administrative assistant, technical writer, editorial intern, senior editor, academic writer, data entry clerk, and receptionist — all while writing and reading in moonlight.
I need money for student loans, credit card payments, and life in general, so I thank the stars for my luck and grit to work full-time, write nights, smash a salad down my throat and wash my hair sometimes. These tasks leave me scanty time to myself. A brand-new nail polish (from February!) chants my name, but I bypass it — happily — to read The Argonauts, flipping the pages with my haggard fingers, or to write, ignoring the hangnail paining me every F key.
Once upon an unemployed time, I heard the word no a lot. A friend and I discussed all the reasons we couldn't attend a wedding cross-country. Upon learning I needed money, she gave me a lead on a freelance gig and maybe even whispered my name. It was THE dream job — a telecommuting position, creating study guides for classic literature — perfect for a mobile bibliophile. It paid well, enough to live on and save. For her "in" and generosity, I'm grateful, and I have noted my privilege.
Finally, a yes. Ecstatic, I accepted, despite a previously planned and paid-for multi-state trip to visit friends with my fiancé. I didn't want to disappoint my person or my people, so I worked in every nook and pocket. If a fifteen-minute window arose, I opened the book and uncapped the highlighter and pen I kept in my purse. I lugged my laptop and style guide in a tote bag. An utter newbie, I overwrote a section by 6,000 words.
When we returned, five days remained to finish and trim. The first two days, I believed I had time — I slept; I ate. After waking Monday with a Wednesday deadline, I slept three hours. I thought about sending the half-finished thing, but I couldn't. On midnight of my deadline, I asked for an extension, carried a brimming glass of wine in the shower and cried. Dramatic, I know. But as familiar as I was with no, I had never failed before. Screwing up my dream job hurt more than being laid off. It hurt more than any writing rejection. I worried I had damaged my friend's reputation. Would I have to wait tables again?
I slept six beautiful hours that night. In the morning, my boss granted me an extension, and I attempted to write the best damn thing I ever wrote. When I turned it in, I thought that was it. The end. Sunday to Friday, I had clocked 96 hours, pulling my first all-nighter since undergraduate school. A week later, I heard word: a second assignment. I couldn't believe it. Vowing (again) to write the best damn thing, I submitted the project five hours and 36 minutes early. Confident it was better than the last, I heard back quicker. Three assignments in, I hoped things would continue this way.
They didn't.
After finishing the third project, I received two back-to-back assignments. Days into the fourth assignment we learned we were moving — and soon. Within a week we visited California, exploring an area we'd never been, searching for a place to live. My partner relocates frequently for his career. Because of love, I accompany him. We met three states ago in Pennsylvania. Sixteen months later we moved to Hawai'i and 28 months later California. Prone to wanderlust, I don't mind. As long as we're happy and healthy, where we live and where I work are minor details.
Dependent on coffee, Diet Pepsi, and chocolate, naps replaced REM sleep. Vocal about the relocation, I assumed transparency was best. After turning in my fifth assignment, I received an email with that dreaded phrase We're good, or something like it, with well wishes for our big transition.
Whether it was a kiss off, a favor, genuine, or all of the above, the obsessive mind spirals. We joke about you at lunch, in the halls. You will never work for us again. You will never work again.
And yet, this wasn't the worst thing. In September and October, I hadn't written a lick for me. Days off, even afternoons off, were rare. Lack of sustainability sent me flirting with the idea of a professional change. A face-numbing job with a surprise pink slip had led me to something literary. Creative work, I believe, never feels complete. Either time runs out or you finally admit you're finished. As a perfectionist, a 96-hour week wasn't something I wanted to experience twice.
For once, timing blessed me. The potential ice-out gifted me two weeks to enjoy Hawai'i, my home, one of my soul mates. (Yes, a place can be that.) We flew two islands over to my grandmother, the axis of my heart, before packing and selling and donating all of our things, saying aloha to our favorite spots.
In California, my fiancé hit the ground sprinting at his new position. I home-hunted, fetched our cars. Because of a 60-day lag, I still expected two paychecks, which comforted me. With a free planner in mid-November and a foreboding future before us, I decided against searching for another steady gig. I wanted something quick, something different, something that left my creative headspace fresh, free. I wanted moonlight writing again and weekends. Because of a friend who had recently uprooted his entire life, the phrase temp agency floated at my mind's forefront.
Within five days of arriving in the Golden State, I interviewed. On the ninth day, I started my first West Coast job. I pretended the freelancing money didn't exist, hurried it into the Fuck Off Fund. When people ask me what I do, I — finally — say I'm a writer, which is more true today than yesterday, than last month, last year. I know what they mean, and I, patient, know in my bones we'll engage in that conversational dance. (Do you have a book? No. One on the way? No.) Until they learn how I pay my bills. Where others may see a back step, I see a dependable paycheck from a small office, where I'm paid to smile and help people. There's a mailbox downstairs, where I send submissions to journals and magazines. When everyone sees how certain I am of me and my path, their suffocating ideas of how to live bead and stream off of me like water.
By day, Connie Pan works an 8 to 5 for money. By night, she teaches an online college course, serves as the senior editor of Ms. Aligned 2, and revises her novel manuscript. Her writing has appeared or is forthcoming in Carve, PRISM international, The Fiddlehead, Rosebud Magazine, and Bamboo Ridge.
This story is part of The Billfold's Financial Fails series.
---
Support The Billfold
The Billfold continues to exist thanks to support from our readers. Help us continue to do our work by making a monthly pledge on Patreon or a one-time-only contribution through PayPal.