This Week in Pods
We gotta talk about the Shark Tank pod guy, right?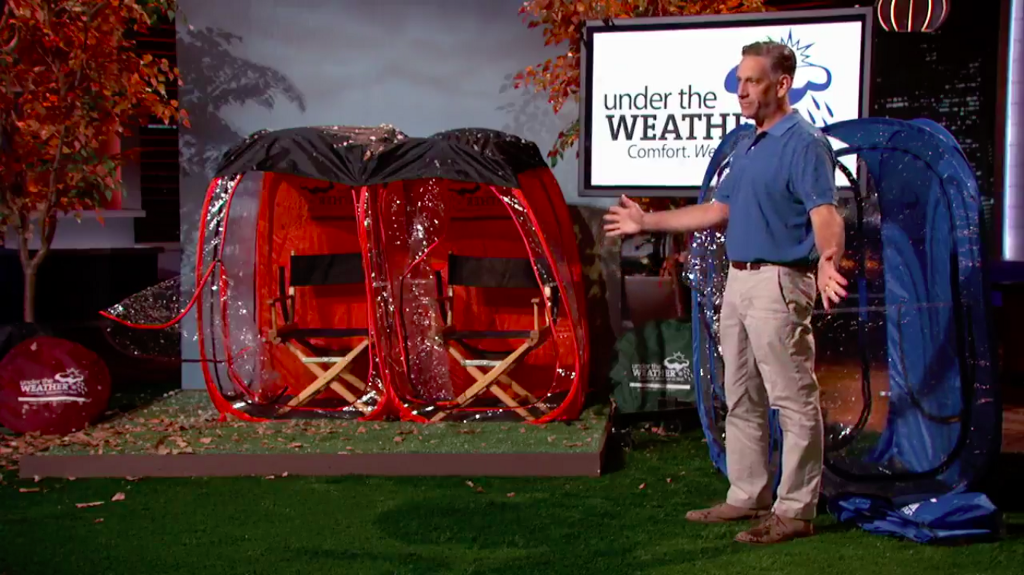 Do any of you watch Shark Tank? I'm guessing not a lot of you do, because I didn't get any emails asking if I knew that Under the Weather Pods won last Friday's episode:
Cincinnatian's pods a 'Shark Tank' winner
A Cincinnati entrepreneur came out of the "Shark Tank" on Friday evening with $600,000 to grow his "portable pod" business.
"Wow, that was a good experience right there," Rick Pescovitz said as he walked off ABC's business startup reality show.
Pescovitz might actually receive $1,200,000 total—although it comes with some stakes. Shark Tank's Mark Cuban gave Pescovitz $600,000 in exchange for 15 percent equity in his company and the option to buy another 10 percent for an additional $600,000 within the next year.
So what is this company and what are these portable pods?
Under the Weather® Pods – The Original Pop Up Personal Tent
Under the Weather Pods are personal tents designed to keep people comfortable in any kind of weather. Pescovitz got the idea after spending too many afternoons watching his son's soccer games while uncomfortably cold and/or wet, so he created a transparent, waterproof pod just large enough to include a person and a chair. When it's cold out, the person's body heat warms up the pod. When it's sunny, the pod protects from UV rays and provides cooling shade.
Interior panels can be removed to connect pods into family-sized (or party-sized) units. There are pods specifically designed for wheelchair accessibility. Really, Pescovitz has thought of everything.
Which makes sense, because he already made $2 million selling Under the Weather Pods before appearing on Shark Tank.
How this sports start-up with $2 million in sales won over Mark Cuban on 'Shark Tank'
I love this CNBC article, because it explains Pescovitz's financials and clarifies why a guy who's sold $2 million worth of pods needs $600,000 from Mark Cuban:
The pods retail for $99.99 and cost Pescovitz $23 per unit to make. So far, 85 percent of Pescovitz's sales have come from online. In the year before appearing on the show, Pescovitz sold 22,000 units, brought in $2 million in revenue and $1 million in profit.
The seven figure sales impressed the sharks, though Pescovitz dismissed their praise, because he reinvests much of what he makes back into the business to grow it.
Or, as Pescovitz put it: "So, Sharks, which of you would like to get in a bubble and help our sales double?" Growth costs money, even if you've already made $2 million in sales—and that's as applicable to Shark Tank contestants as it is to any of us who are trying to grow our own businesses or side hustles.
Also, now I kinda want to watch Shark Tank, to learn more about how other people run their businesses.
---
Support The Billfold
The Billfold continues to exist thanks to support from our readers. Help us continue to do our work by making a monthly pledge on Patreon or a one-time-only contribution through PayPal.