The Cost of Fangirling Nicholas Hoult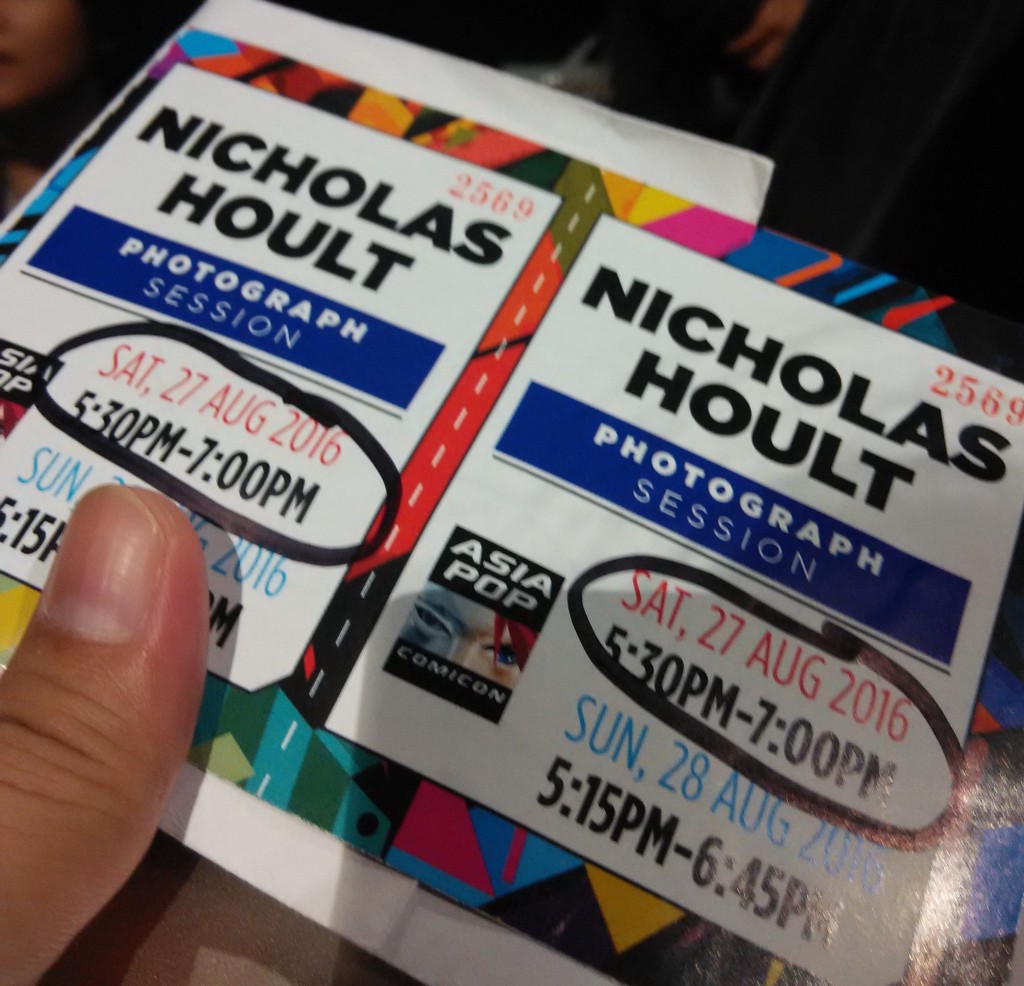 By a Billfolder in the Philippines
Last month, AsiaPOP Comicon brought Nicholas Hoult to Manila. There was also cosplay and comic book artists and exhibits and a Marvel event, but all my friends and I wanted was the opportunity to meet Nicholas Hoult in person.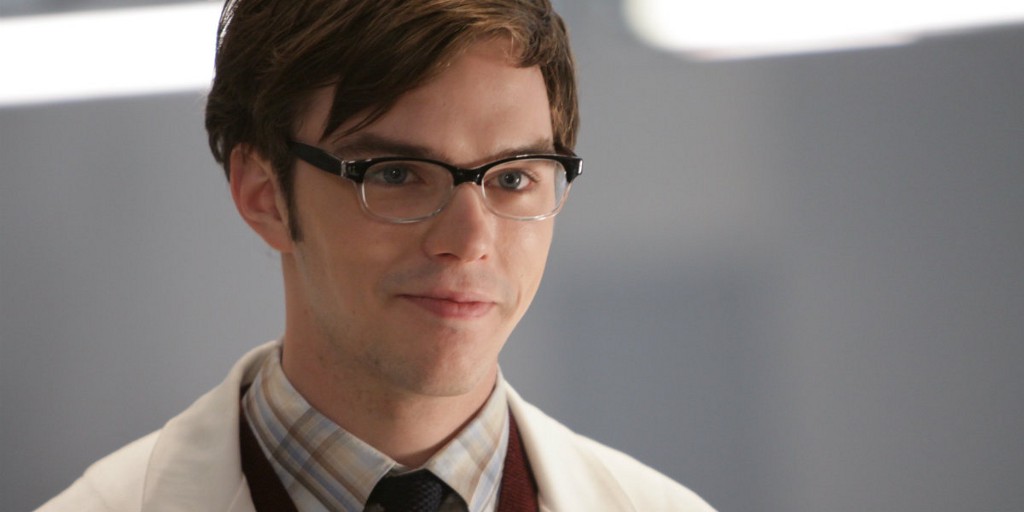 Ticket Costs
The convention offered a one-day pass for P550 ($11.79), two-day pass for P850 ($18.22), or a three-day pass for P1,050 ($22.51) for Friday to Sunday. At the time the tickets became available, we still didn't know when exactly Nicholas Hoult would show up. One of our friends could only make it on Saturday, so she bought a one-day pass; we decided to hedge our bets and buy the three-day pass. Admittedly, we didn't really have plans of going to the Comicon opening and should have just bought a two-day pass, but we wanted to keep our options open just in case he was only there for Opening Day.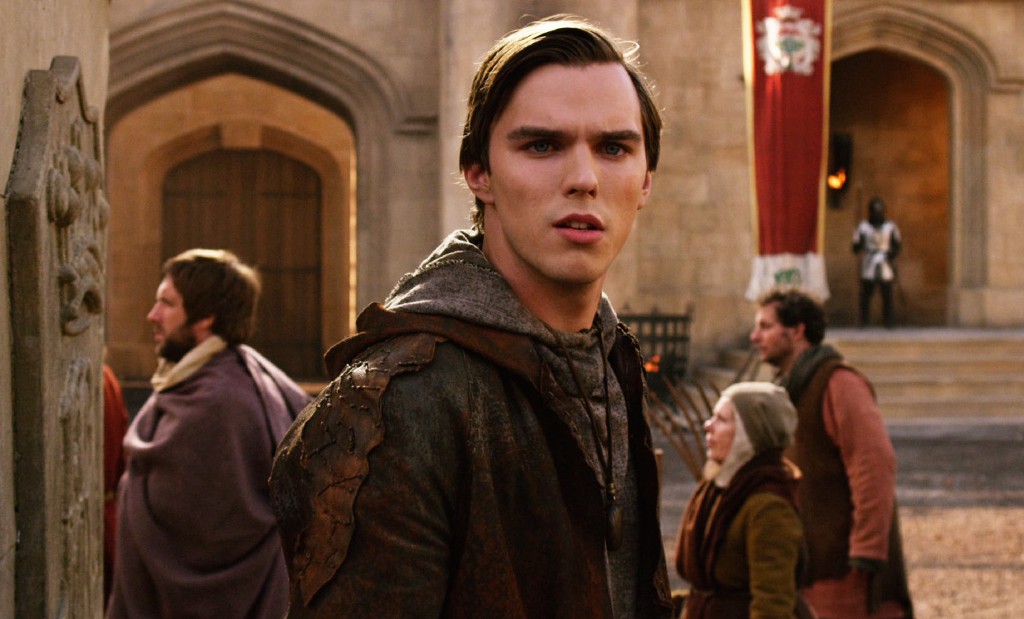 Photograph Costs
A few weeks after we bought our tickets, AsiaPOP announced a meet and greet, autograph, and photo op for the Comicon guests: Claire Holt (the Originals), Joe Dempsie (Skins, Game of Thrones), Millie Bobby Brown (Stranger Things), and Nicholas Hoult. Meet and greet with Claire and Joe was P3,300 each ($70.75), autographs were P1,200 each ($25.73), and photographs were P1,700 each ($36.45).
Nicholas's was more expensive: meet and greet for a maximum of 60 people was P5,700 ($122.21), autographs were P1,700, and photographs were P2,200 ($47.17). I don't know how much Millie Bobby Brown's sessions were.
Meet and greet was too rich for our blood and only fun if all of us were going, so we settled for a photo session.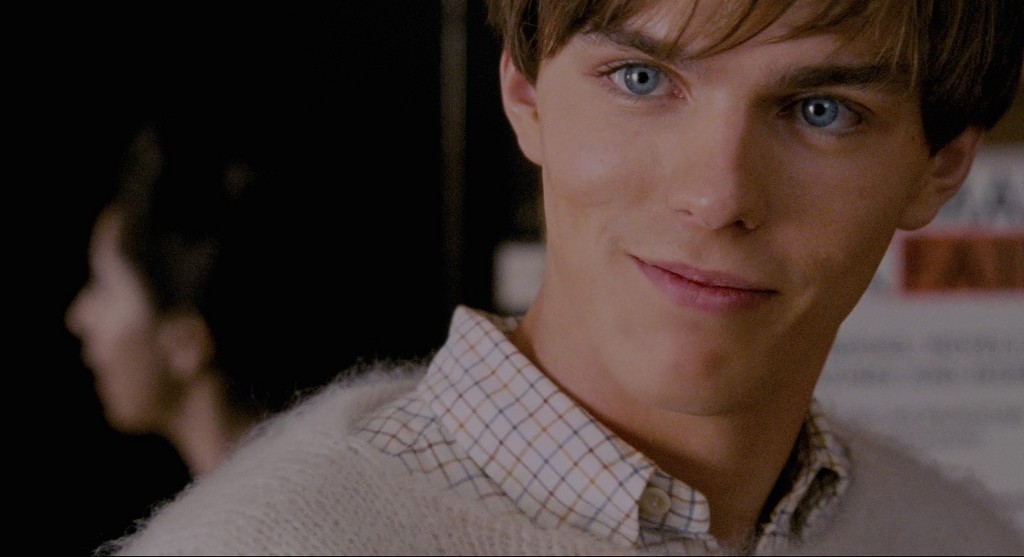 Unexpected Costs
On the day of the photoshoot, I went to the mall nearest to my house to claim the tickets using the proof of purchase email on my phone but the ticket booth needed a print out of the email. There was no internet cafe nearby where I could log in and print, but there was a photo developing booth where I could print out 5Rs for P70 ($1.50), minimum of five photos. I would have had to pay the same whether I had 2 photos developed (entrance voucher and photo shoot voucher) or 5, so I had them print out 3 photos of my dog.
There was a 15-minute wait for the photos to be developed so I had a haircut and complimentary blowdry. Cost of my hair cut: P260 ($5.58) with tip. Already had my nails done the week before (P410 for both hands and feet: $8.80, with tip) and they were still holding up.
Just to be safe, in case the ticket booth refused to accept photographs in exchange for our actual tickets, I had them photocopied on actual paper (P5 for two sheets: $0.11). I still handed over the photographs, though, just to be contrary.
Transportation Costs
AsiaPOP Comicon was being held at the SM Mall of Asia Convention Center, which was at the other end of the metropolis. It was either take the trains for around P20 each, for two trains or P40 total ($0.86 total) which would get me there faster and cheaper but that also meant changing trains and a bus ride because the last terminal was still 2.5 km away from the convention center itself. So I took an Uber for P320 ($6.86) for a trip that took almost two hours because of the weekend traffic.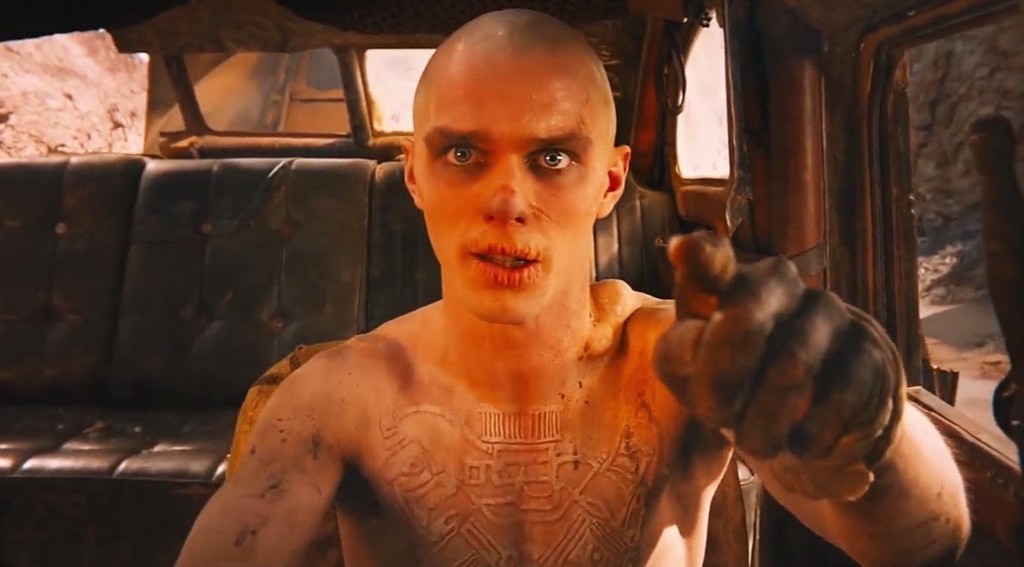 Food Costs
No time for a sit down lunch. Instead, I ate my take-out roast beef sandwich (P150: $3.22) and water (P40:$0.86) in the Uber. Afterwards, the Uber driver offered me a Mentos (free).
By this time, my friends were already at the venue and had no way to get inside the convention center because I had our tickets. They decided to have lunch at Aristocrat, which serves excellent chicken barbeque and java rice for P210 ($4.50). I arrived in time for dessert and ordered buko pandan (P80:$1.72) but my order never arrived.
We finally got in the convention center and looked at some of the exhibits and the people doing cosplay. I bought a comic book independently published by one of the local artists (P300: $6.43) to support the community. I also bought my brother a board game (Codenames) because it was on sale for P1,000 ($21.43). It was an impulse buy and I put it on my card. We also got a bunch of cards from the exhibiting artists, and contacted one of them after the con to see if he could do a portrait (around P4,500 for an 8×11 watercolor or $96.48) although he hasn't yet replied.
We finally got our photographs taken with Nicholas Hoult, who was lovely and warm as expected. It was our first time to meet him in person, and was totally worth it. He told us that he was planning on going to the beach after the con, which was a decision we totally support. Our beaches are lovely, and the water is warm, and the sands are very very fine.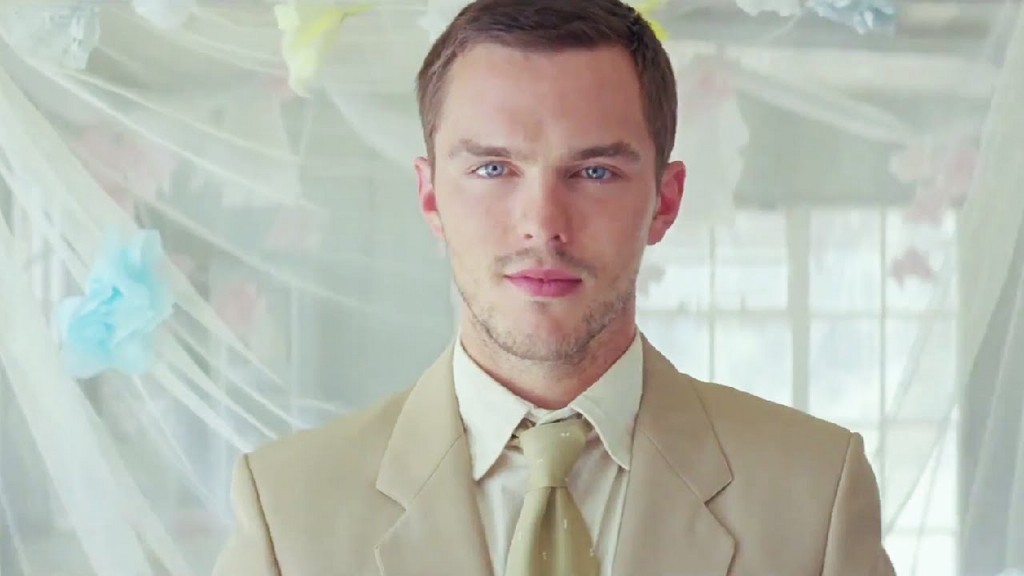 Post-con Costs
After the con, we had ensaymada (a local cheese pastry delicacy) for P120 ($2.57), good for two, and water (again P40:$0.86). We took a cab home for P350 ($7.50) although I only paid P150 of that because my friend gave me P200 ($4.29) for her share of the fare.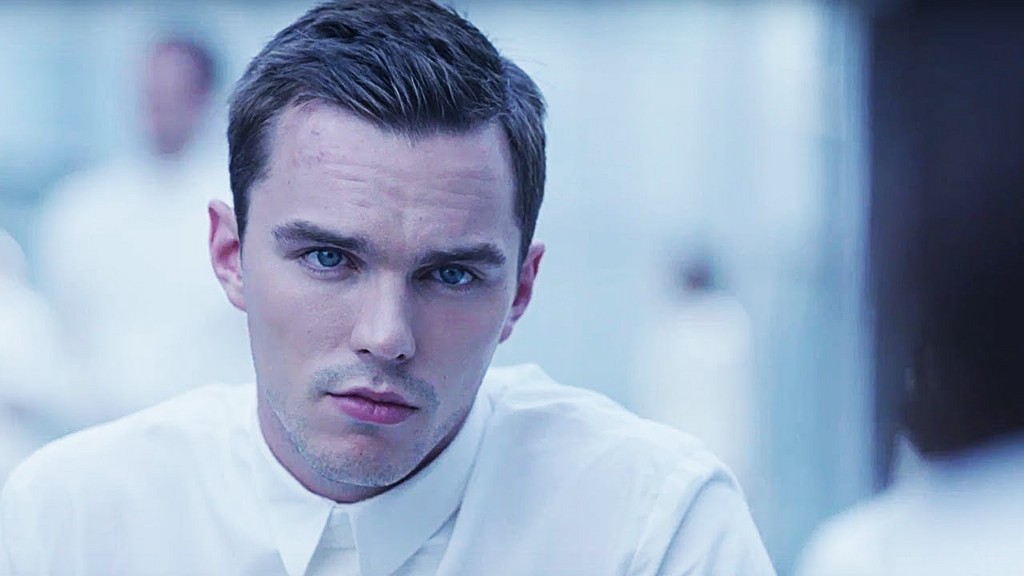 Total Costs:
Three-day pass: P1,050 ($22.51)
Photo session: P2,200 ($47.17)
Photo developing: P28 ($0.60) — proportionate rate
Photocopy: P5 ($0.11)
Hair cut: P260 ($5.58)
Manicure and pedicure: P410 ($8.80)
Transportation: P470 ($10.07)
Meals: P350 ($7.50)
Miscellaneous: P1,300 ($27.86)
Total: P6,073 ($130.20)
The author hopes Nicholas Hoult reads this article.
---
Support The Billfold
The Billfold continues to exist thanks to support from our readers. Help us continue to do our work by making a monthly pledge on Patreon or a one-time-only contribution through PayPal.