Funding Summer Travel with Working Vacations
The hack that has helped me see the country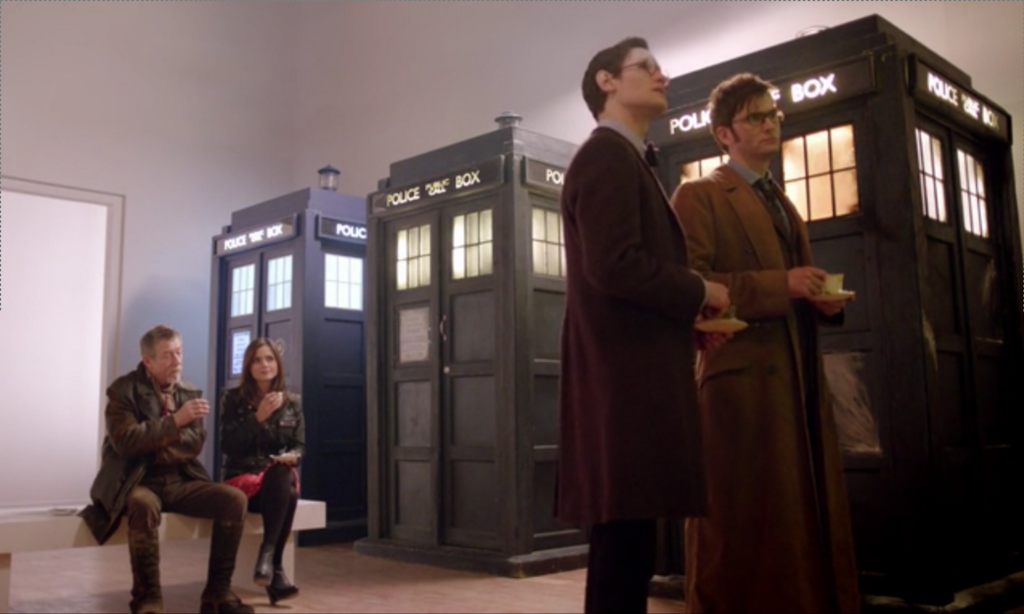 I love to travel but I haven't always have the bank account balance for it. I've had some great opportunities in past years, which I'm extremely grateful for, but as someone with a major travel bug, I could never afford to take trips as often as I'd like.
Hoping to build a career with flexible opportunities for travel, in 2011, when I had a full-time job that required me to work on-site, I started considering possibilities for how I could fund my explorations and earn money on the road. My interest in the Enneagram personality system led me to teach my first local workshop in 2011, with the goal of someday bringing workshops to other cities. At first, the workshops were at no or very low cost, most frequently given to coworkers or in my friends' or my own living room. After I become a Certified Enneagram Teacher in 2014, I started to get more opportunities to teach classes at higher price points and nicer venues than my living room.
The profit I made still wasn't enough to justify travel of more than a few hours of driving. I gave one out-of-town workshop over a Thanksgiving holiday while visiting family, but that only made financial sense because I planned to travel there whether or not I taught the class.
All of this changed when I became an Authorized Teacher for The Enneagram Institute at the beginning of 2016. With this authorization came the opportunity to teach some of their weekend workshops anywhere in the world, and a bigger marketing reach than I have for my own workshops. Since I had also transitioned from traditional full-time work to per diem jobs with more flexible scheduling, I was able to set up workshops in various parts of the US with extra days added on for sightseeing and exploring.
This summer, my dream of traveling for profit has finally become a reality. I co-taught workshops in Chicago and Michigan in June and July, and will be heading to Seattle later in August. On each of these trips, the amount I've earned has varied based on the number of sign-ups I got, but in each city I've earned enough money to cover my travel expenses, spend a couple extra days sightseeing and visiting nearby family and friends, and put money back into business expenses and my personal savings account. Professionally, my career has also benefited: before I taught almost exclusively in the San Francisco Bay Area, and now I've been able to bring my work to different parts of the US.
With the recent popularity of work-travel programs like Remote Year, I know I'm not the only person hoping to combine business and pleasure. After arranging and taking a few working trips, here's my advice to others considering taking this route.
Maintain strong boundaries on the road between your business and personal travel needs. Traveling is great, but without advance planning you risk having so much fun on the road that work suffers, or working so hard you don't enjoy what the new destination has to offer. On my trips this summer, I designated working days completely focused on business and personal days where I can explore and socialize. I've scheduled my personal days to take place after my workshops are over, so I can focus completely on work when I arrive and then have fun. Depending on your hours and the nature of your work, you can try other configurations, such as working business hours and having fun on the evenings and weekends. Setting work goals and fun goals, such as places you want to see while you're in town, makes it easier to accomplish both.
Create, and stick to, a travel budget. Unless you're lucky enough to have an employer who pays for all your travel expenses, you'll need to estimate how much you'll earn in your travel city, and how much you need to earn after expenses are covered. Websites like ChameleonJohn and Kayak make it easy to compare prices and get deals on travel-related expenses, and figure out which of the places that you hope to visit fit within your budget. In my case, I wasn't certain how much my workshops would earn their first year on the road, so I decided to start teaching in cities where family or friends lived, and I was able to stay with family or friends in two of the three cities. Keep in mind that you can always expand to other locations later on as your ability to earn money on the road grows. Additionally, if you are self-employed, keep in mind that you'll be able to deduct business-related travel expenses from your taxes, but not any personal expenses. Consulting with an accountant is the best way to determine which portions of your trip count as business tax deductions.
Be realistic about how much time you'll have to do fun things. I've quickly learned this summer that taking a working vacation is different from just being a tourist. You'll be busy earning money much of the time you're in town, and will have to sightsee and do other activities at a more gradual pace. This is why many full-time digital nomads spend a number of months in one city as a home base. Another consideration: you may be tired from your working days, as I discovered I definitely feel the day after teaching weekend-long workshops! Despite this downside, I've had much more fun and done more activities than I would have if I hadn't traveled to each city at all.
All in all, my summer of travel has showed me that it's possible for time on the road to be fun, potentially lucrative, and career-enhancing. In a world that is becoming increasingly globalized and where airfare is getting lower, I hope I, and others with this goal, can pursue and successfully combine business development and dreams of travel.
This article is part of our Summer Series collection. Read more stories here.
Kacie Berghoef loves to travel, and is a writer and Certified Enneagram Teacher. She teaches and writes about Enneagram personality types at Berghoef & Bell Innovations.
---
Support The Billfold
The Billfold continues to exist thanks to support from our readers. Help us continue to do our work by making a monthly pledge on Patreon or a one-time-only contribution through PayPal.