Love May Be Blind, But It's Not Free
How much are you paying for online dating?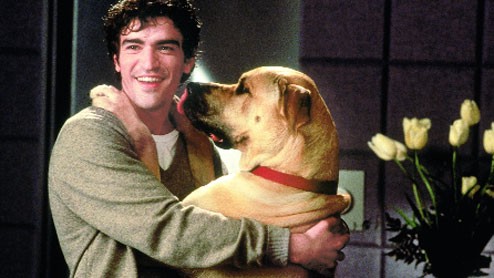 Perhaps you've noticed that the New York Times Sunday Styles "Weddings & Celebrations" section has started encouraging people to add a line to their write ups mentioning how they met. "The brides were introduced through mutual friends," or, "The grooms met while both writing for the Harvard Lampoon," that sort of thing. Except, as it happens, most couples do not meet that way. Not anymore.
J.D. de Arden & Shaun Kimmel: "The couple met through OkCupid."
Amy Fellenbaum & Max Goldman: "The couple were introduced through through JDate in January 2010."
Crissa Lodewick & Paul Thurman: "The couple, whose first marriages ended in divorce, were introduced in 2011 through eHarmony."
Kristen Loveland & Stephen Wertheim: "The bride and groom grew close in 2012 after going out with a group of friends, and bonding over a shared appreciation of Stephen Colbert."
OK fine, so Kristen & Stephen break the pattern. But jeez, look at that, I picked, at random, a sequence of four couples off of the site and three of them in a row met through fee-based sites. Once a bastion of exclusivity, the Vows section has become an advertisement for online dating.
Some of the write ups are adorably specific about it: "The couple were introduced online in 2015 through a friend of the bride, who encountered the groom on OkCupid, and immediately redirected him toward the bride."
Which is great, because it can be hard to make much of a story out of "they both swiped right." Sorry, Caroline and Trip. It's much easier to recount how you met cute IRL, like Katherine and Mark: "The couple met in 2015 at Table 128 restaurant at the Boonville Hotel. The groom, dining with his parents, liked the pastries a lot, and the pastry chef even more." But there simply aren't enough available pastry chefs to go around.
How much do each of these matchmaking services charge these days to get you laid and/or into the Vows section? MarketWatch, back in 2013, reported:
Roughly 30 million unique users, or about 10% of the U.S. population, visit dating sites every month, according to market researcher Nielsen. And many of them pay a hefty sum for that chance to meet their perfect match. At the two biggest subscription-based sites in the U.S., Match.com ($42 a month) and eHarmony ($60 a month), users can save by signing on for, say, a six-month bundle ($24 per month and $40 per month, respectively). And some sites, like PlentyofFish.com and OkCupid, offer basic membership for free.
Tinder, as you may recall, used to be free. Now it's monetized AF. According to BroBible, which should know, "Users between 18 and 29-years-old will have to pay $9.99 for unlimited swipes, but anyone over the age of 30-years-old pays $19.99. Dirty deeds and ageism right there by taking advantage of thirsty individuals over 30, who really want to get ass from an app too."
Their experts recommend free alternatives such as Hinge, Bumble, and The League, but do you really want to take advice from a site called BroBible?
This MakeUseOf page also lists a bunch of free dating apps and sites, and it features a hilarious exchange in the comments section: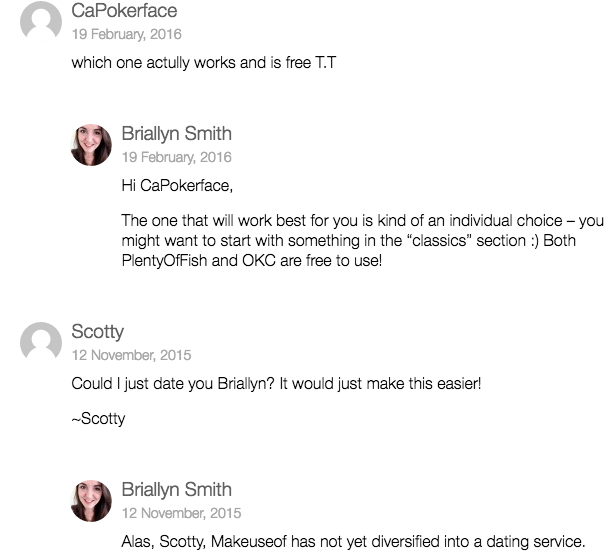 You could also skip the apps altogether and let your dad take charge. Maybe he'd be willing to spend $900 to put out a full-page color ad touting you as a romantic prospect.
On Saturday, daily Idaho newspaper the Coeur d'Alene Press ran an ad on behalf of bachelor Baron Brooks. Despite having the name of a fictional rich person in a cartoon, Brooks is indeed an actual man. He owns a health-and-nutrition shop, so if you're willing to move to Salt Lake City, are politically conservative, do not wear heels, and aspire to be a stay-at-home mom, a lifetime of vitamin gummies and protein powders could be in your future!
Brooks had no idea about the elegant ad, which features tasteful touches, such as red roses and the specification that he is looking for a wife with "proportional height and weight." Rather, his 78-year-old father took it out on his behalf.
Or maybe, like one NYMag commenter, your dad will offer the proprietor of a fancy restaurant $10K to get you set for life.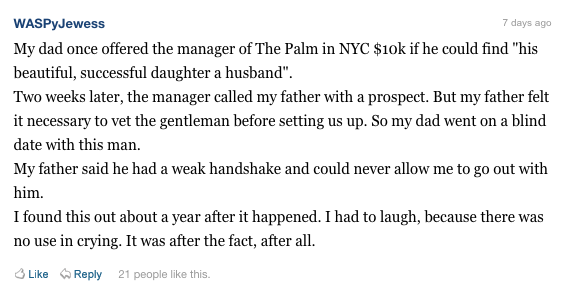 If you have a dating budget, how much of that goes to apps? Or is the value added in the ones you have to pay for not enough to make them worth it?
---
Support The Billfold
The Billfold continues to exist thanks to support from our readers. Help us continue to do our work by making a monthly pledge on Patreon or a one-time-only contribution through PayPal.