How I Lost $300 Selling Stuff at a Flea Market
The pros and cons of vending at the Double Wide Bar in TX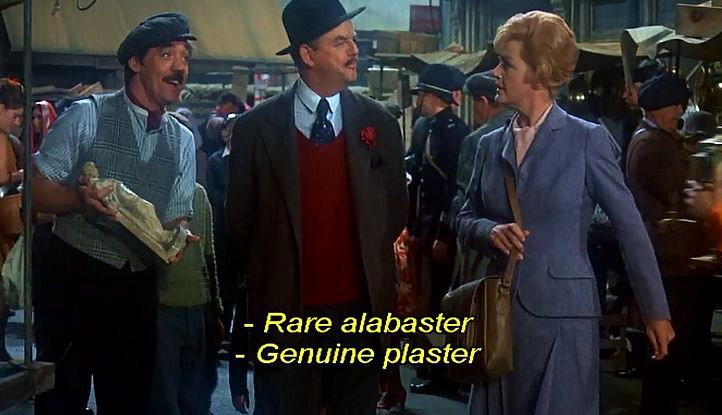 My husband and I have a lot of junk. Records and comics mostly but plenty of other oddities: a painting I did of Joey Jeremiah from Degrassi High; a rat heart; racy Police Gazette magazines from the 70's. So when I saw that a bar here in Dallas was doing a flea market, I thought we should try our hand at selling our some of our wares.
The bar, the Double Wide, is decorated like a trailer. Nothing about it could be considered "tasteful" but it's fun and they do offer cocktails made with Tang and Yoohoo and Boone's Farm. Definitely a more fun place to do a flea market than just some convention space. There are also more opportunities to lose money: did I mention the cocktail made out of Yoohoo?
People start drinking and get looser with their money, so that's nice; but then I also get looser with my previously firm prices.
Costs
$20: Cost of a spot at the flea market. The price seems low to me but we also are not seasoned flea marketeers. It cost the same to have a table outside or inside so we requested inside. June in Texas, you know? We got to welcome so many overheated shoppers into our part of the flea (held in the music venue side of the bar). They were also totally cool with me using the bar for displaying some of our stuff which was great because we did not have anywhere to hang my clothes!
$40: 4ft table. This is the second time my husband has done this flea market and before he just used the table he has his desktop computer on so it was a real hassle to take everything off and put everything back on. Now we have a dedicated flea market table.
$20: folding chair. My husband already had a chair but now I needed one. I tried to buy the $10 chair with no padding but my husband insisted my comfort was worth $10 extra.
$25: Sculpey. I got it in my head that I could make jewelry out of Sculpey and sell it, despite never having worked with Sculpey or having made jewelry of any kind before. I still have over half of the clay left (and some jewelry I'm going to try and sell again) so I'm looking at this as an ongoing investment. I did sell a couple of pins: one shaped like a lovely pink swirly vulva and a couple cute slices of pizza. My necklaces are going to take some more practice because the cord I bought just doesn't function or look great so I'm also paying a little for trial and error learning a brand new hobby.
$89: records. This is also an ongoing investment. We have mostly sold through what we didn't want in our personal record collections but we do still really enjoy record shopping. We live by a huge record store with a ton of $1 and $2 records so we went for an hour and dug and bought a bunch with the intention of selling them for twice the price. The $1/$2 section isn't organized in any way so I think a lot of stuff does get missed so we found some gems but they didn't sell as hot as we had hoped. We were in a room with two other vendors selling records but their stuff was super niche; I thought our more pedestrian options (especially with very competitive prices) would help us stand out.
$20: food. Water, trail mix, nuts, and veggie chips from Sprouts (we had the best of intentions to eat healthy) and food from the onsite food truck, Casa Masa, including three tamales for my husband and nachos for me. When there are chips dripping in queso, nuts look a lot less desirable.
$45: art. This local artist, Clay Stinnett, was selling amazing paintings which we were obsessed with. We both loved this neon orange devil woman, although there were so many pieces I had my eye on (Elvis's meatloaf recipes, Alf eating a cat, and so on). We almost gained a $75 painting he did of the Von Erich wrestling family because a customer absent-mindedly left it at our table and disappeared, but we did get it back to her, eventually. My husband didn't know who the Von Erichs were; I guess iconic Texas wrestling families aren't on his radar.
$45: more art. Two "Saint Tex" prayer candles and a print of "Jack Ruby: American Hero" by another local artist, Jack Russell, who does these super cool linoleum-cut prints. In Dallas, the State Fair is a big fucking deal and the greatest symbol of the fair is a 52 ft tall cowboy statue named Big Tex. In 2012, he tragically caught fire due to an electrical short in his right boot. He's been repaired, although everyone will tell you his face looks way creepier now, but I got so many texts and Facebook messages the day it happened asking if I was okay you'd think Big Tex was my father.
Anyway, these candles were awesome. He's done up like a saint, and when the candle melts down it looks like he is on fire. I bought one for me and one for my best friend. My husband used to be a JFK assassination conspiracy buff so the Jack Ruby print was right up his alley. I bought the candles right away stone sober but the print was a later-in-the-day drunk purchase. Turns out alcohol didn't just loosen the customers' wallets!
$90: drinks. Beer, and one Yoohoo Yeehaw, a very delicious frozen White Russian made with YooHoo. Yeah, that's where they getcha. We could have drunk cheaper beer but we were on that $$$ local microbrew. I rationalized it a little to myself: we do not go out drinking very often and we would have been spending money on some form of entertainment (with or without booze) had we not been doing the flea.
TAKEAWAYS
Barely anyone looked at my husband's comic books, which, last time, had been a big seller. I brought a few clothing items which were among the highest ticket items we sold, including a tank top for $10, which I had ironed on a transfer I bought on eBay of a chimpanzee on a toilet that said "GO BANANAS," and a 50's style dress with a 50's B-movie print for $20. We had these 70's porn posters that everyone found amusing but we were selling them for $30 dollars and up and people weren't that amused. Hopefully we can learn from our mistakes, resist the siren call of day drinking, and maybe turn a an actual profit next time.
This is no way to seriously make money. The time my husband did the flea without me, he only had one drink and was really focused on the bottom line; I think my being there made it feel like more like party time. Also, I am rationalizing that we were helping keep the flea market profitable for the venue so they keep having it. We can be more restrained next time.
TOTALS
Actual cash at the end of the day (we didn't take plastic): $130
Minus the $40 in change we brought: +$90
All other costs: -$394
FINAL TALLY: -$304
Can we claim ANY of this as profit? Do you deduct the entirety of the records and clay we bought? The table and chair? Do you deduct the beer? The stuff we bought from other vendors? It all depends on how you want to look at it, and I'm choosing to look at it as a really fun afternoon where we got rid of some stuff and it "paid" for our beer. Kind of.
---
Support The Billfold
The Billfold continues to exist thanks to support from our readers. Help us continue to do our work by making a monthly pledge on Patreon or a one-time-only contribution through PayPal.