The Gentrification of Public Space
What responsibility does a city have to its citizens?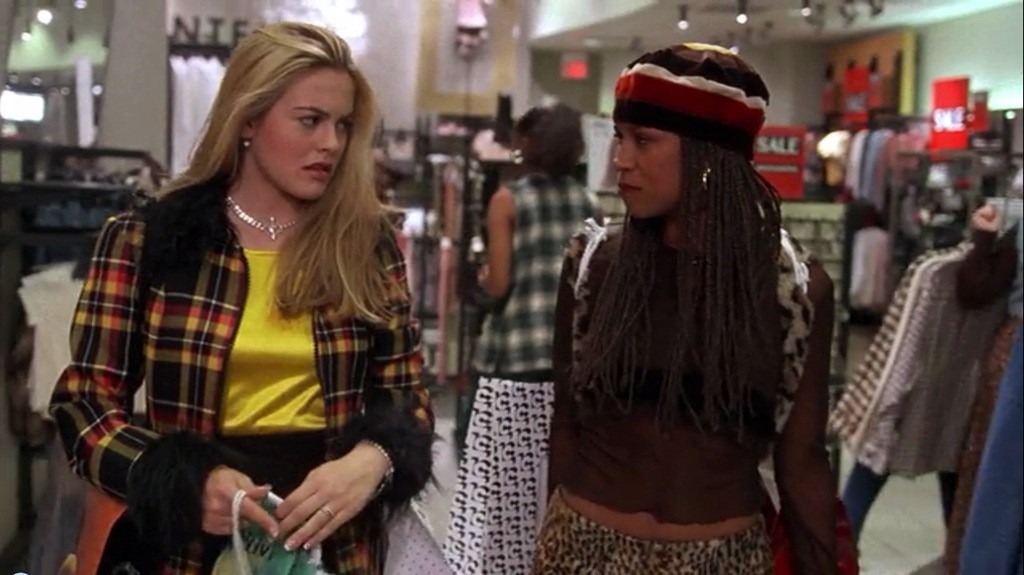 It's time for another edition of Read This With That! Today's theme is public space within cities, and to what degree cities have a responsibility to serve all their residents, not merely the affluent ones.
THIS
An in-depth profile of the Gallery, a mall undergoing a major transformation in downtown Philadelphia, via Next City. The vibrant shopping center once served as a gathering place for diverse but mainly African-American populations looking for a respite from Philly's more dangerous neighborhoods. As much of the city gentrifies, this prime real estate is being reshaped with tourists and more affluent urbanites in mind, and a historically important "safe space" disappears.
For the past 15 years at least, The Gallery has been what Elijah Anderson, a Yale professor of sociology, calls "a black place," attracting a majority African-American clientele from the city's disinvested North and West sections — both a mere subway or trolley ride away.
But last year, the owners of the mall, Pennsylvania Real Estate Investment Trust (PREIT), began to reinvent the mall for a new clientele.
The article notes that change has come to other areas of the city as well, all with the same agenda: the "Gayborhood," Chinatown, Love Park, Dilworth Plaza. Wealthier citizens benefit in the short term. But maybe, in the long run, everyone does? So goes one argument, anyway.
gentrifying a shopping center is very different than gentrifying a residential neighborhood, which is in itself different than privatizing a public space. The Gallery may have been making money, but if it could be making more money, with its environs attracting more residents, perhaps that wouldn't only be good for the developers.
"We need to keep pumping up our tax base and Center City is absolutely wonderful [for that]," says Alan Greenberger, former Mayor Michael Nutter's deputy mayor for economic development and director of commerce for the city of Philadelphia between 2009 and 2015. "That means more consumer activity, more people living there with the means to buy something, more offices. That means a broader and deeper tax base, which can support the city as a whole. We have to make the successful stuff really work hard."
Meanwhile, though, those who have less lose more and more:
In his empty Verizon store, Wyche considers whether there is another place in Center City that can serve the same function that The Gallery did for lower-income and working-class people. "There's not really another centrally located space where people can do a lot of things," says Wyche. "The short answer is no, not downtown, not that I know of."
And the city, like all rich cities, homogenizes, flattens. As documentarian Kelly Anderson puts it, "'I just don't get why every urban space has to look exactly the same as every other one.'"
THAT
A report about a change in policy in a San Francisco park that required people to pay to reserve what used to be free space — open swaths of grass — for up to seven hours at a time, via SFist.
Yes, it costs money. And yes, the primary way to book the spots is online. The new practice of course calls to mind the infamous Soccer Field War of 2014 in which longtime, Mission-born players ran up against a new reservation system being used by recent transplants and tech employees, ultimately causing neighborhood kids to get kicked off what they saw as their own fields.
According to the Rec and Parks website, in order to reserve your own little piece of Dolores heaven, now all you have to do is apply and pay the fee of $33 to $260 (depending on group size, and not including the $200 security deposit). "All requests for Mission Dolores must complete an online Picnic Application," the site explains.
Rec and Parks employees stressed that one could make reservations over the phone, so they weren't deliberately trying to restrict access to those folks with Internet. Nevertheless, once the news item went up, so did an outcry from the citizenry.
In this case, a sense of egalitarianism prevailed, and the admins reversed course. City parkland remains safe, unmonetized, and open to all — for now.
---
Support The Billfold
The Billfold continues to exist thanks to support from our readers. Help us continue to do our work by making a monthly pledge on Patreon or a one-time-only contribution through PayPal.