Parents (And All Workers) Need More Flexibility On The Job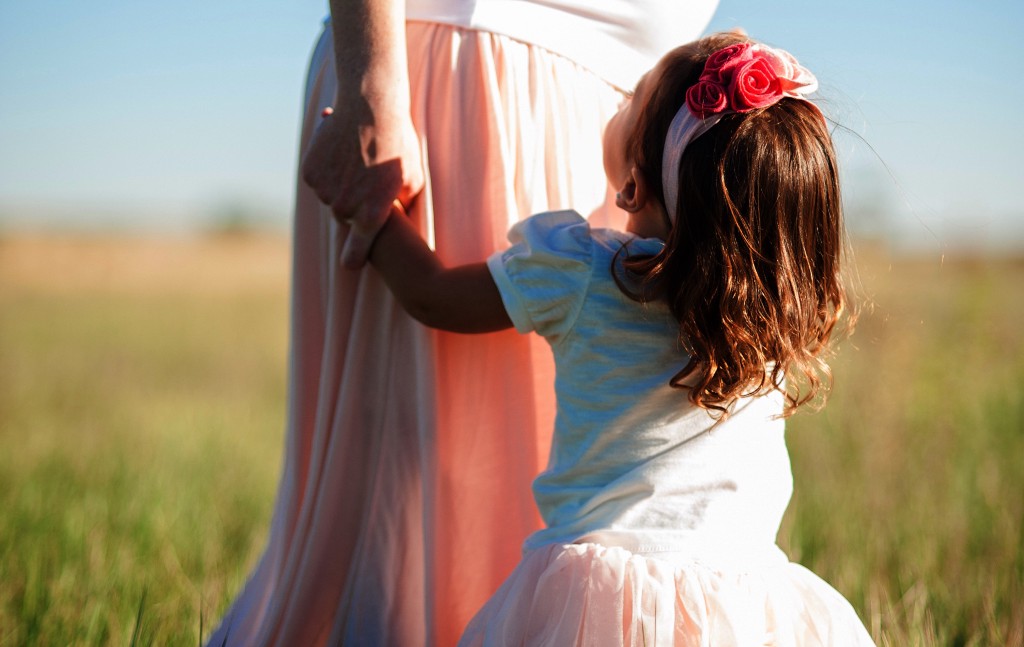 When I had my son almost three years ago, I thought I was prepared. We had set up a nook with a crib in our little New York City apartment and I had financially planned for the hit my salary would take during maternity leave. At the time, I was running a network of women's websites and my employer was set to pay me 30% of my salary during the 12 weeks I would be at home. I supplemented that by saving up vacation days and planning to spend less time eating and drinking out, which was easy, as I would be tending to a newborn. What I was not ready for was the much larger and more permanent financial cost of childcare once I went back to work. Or negotiating my family's developing needs against the unchanging demands of life at an office job.
In the last year, paid parental leave has gained momentum as a way to bring more work/life balance into the lives of working parents. Tech companies are offering increasingly generous leave policies to entice new employees and President Obama reiterated his interest in expanding paid leave for new parents in his most recent SOTU. But that all has to do with paid time OFF. What happens when parents go back to work?
In our digital world, companies are increasingly requiring more, not less when it comes to how their workers spend their hours. Time spent on smartphones and laptops while commuting or at home is often in addition to 40 hours at the office, not in place of that time. And workers who crave flexibility when it comes to both hours and location are often unable to secure a full-time position or salary. Why is that?
Most companies require a minimum of 40 hours in the office as a basic requirement for full-time work, with time spent at a desk being equated with work accomplished. But if companies started offering more options to their employees for when and where they get their work done, the results could benefit everyone. Hourly and location flexibility can help retain happy and quality workers if companies shift towards appreciating the product produced rather than the time spent creating it.
This is especially an issue for workers with children at home, and private companies are increasingly making concessions for them. In the last few months Netflix announced an unlimited family leave for the first year of a child's life and other tech stars like Google (18 weeks for moms), Adobe (16 weeks), and Facebook (17 weeks) substantially increased their benefits for new parents as well.
When Facebook CEO Mark Zuckerberg welcomed a daughter into the world this fall, he announced that he would take two months of paternity leave, writing on Facebook: "Studies show that when working parents take time to be with their newborns, outcomes are better for the children and families."
But what about the months and years after that?
While it's great that the Zuckerbergs of the world are getting generous with the amount of money they're willing to pay workers to spend time at home at the beginning of a child's life, most office jobs are not designed to help new parents achieve work/life balance in the medium or long term.
Family leave is just that — a time when you leave your job to be with your family. But when you go back to work, your family is still there. And while those first few weeks with a newborn are important, they are just a small fraction of the lifetime a parent spends raising a child.
If we're going to advocate for work/life balance, let's start talking about what happens when parents are at work.
Telecommuting and the internet have made it possible for some workers to avoid going to an office at all, but many employers still require their employees to be present in the office at least eight hours a day, five days a week.
And yet increasingly, employees crave work flexibility. According to WFD Consulting's study "Innovative Workplace Flexibility Options for Hourly Workers," 86% of the employees currently not using flexibility would be interested in doing so, if using it were offered to them without penalty. And employees who do not have the flexibility they desire at work were expected to leave their current position at almost twice the rate of those who do, according to the study.
Contrast the number of employees who would like to telework (80% to 90% according to research from Global Workplace Analytics) to the number who work from home at least half the time (a lowly 2.5%).
How do you rectify these priorities that are seemingly at odds?
By valuing employees for the work they create, rather than the time they spend sitting in an office. Shortly before having my son, I was editing a website that required my attention from 7A to 7P. If you add in commute time, I was away from home for more time than my two and a half year old is currently awake in a day.
I knew that situation wasn't sustainable with raising a family. And a few months after my maternity leave, I found myself looking for a new position. I wanted a job that valued the skills I had acquired in over a decade of working in journalism and marketing, but didn't require me to be in an office for 40 hours a week. I had skills that employers valued and received some offers that were financially attractive, but a flexible schedule was not a perk that came with them.
Luckily for me, I did find a business partner who also valued that flexibility. Melissa Lafsky Wall and I had both succeeded in digital journalism by consistently growing traffic at publications and websites through publishing interesting and quality content. Our skills were valuable, and we'd spent decades honing them for some of the world's top brands. We decided there had to be a better way. Soon after, we created Brick Wall Media, a full-service content agency that works with brands large and small to create effective storytelling strategies.
My business partner and I eat, sleep and breathe our business. But we prioritize our time around the results we're trying to achieve. Two standing in-person meetings a week help us plan our projects and time so that we can manage tasks and effectively manage our teams. We use our time together to collaborate and our time apart to get solo work accomplished. As a result, the hours we see each other face to face vary by the week and project. We service clients in the US and overseas and are able to meet their needs because we view work hours as sacred, but when in the day they occur is based on our discretion and client demands.
We use this same results-based approach for the people we employ, who are also top-tier talent that view flexibility as a valuable commodity. Because we judge them on the outcomes they achieve, not the hours they spend in our office, we're able to recruit the best, smartest, and most self-directed workers.
What we're seeing and creating isn't unique.
Beyond a parental/family issue, this is an issue for the general workforce. Across all age groups, flexible work ranked third, just after competitive pay and health insurance, as "important for happiness on the job" according to a study from The Sloan Center on Aging and Work. This is evidenced in the growth of the so-called "Gig Economy." Employees are turning down full-time jobs at record rates. According to the IRS, 1099s for contract employees have gone up 22% since 2000, while the traditional W-2 forms have stagnated. Workers are increasingly choosing to cobble together revenue through different jobs or by remaining self-employed.
Portable Benefits for independent employees is one way to support increased flexibility in the job force. But it is also time that employers get more comfortable judging the performance of their employees based on the work they produce, rather than the hours they spend at the office. Unlike with paid leave, this can happen at no financial cost to employers. In fact, it can increase productivity.
If workers can manage their own time, they should be rewarded with the flexibility to make their own hours. And if you can't trust your employees to manage their time effectively, why are you hiring them in the first place?
---
Support The Billfold
The Billfold continues to exist thanks to support from our readers. Help us continue to do our work by making a monthly pledge on Patreon or a one-time-only contribution through PayPal.