I Sold Half My CD Collection to an Online Company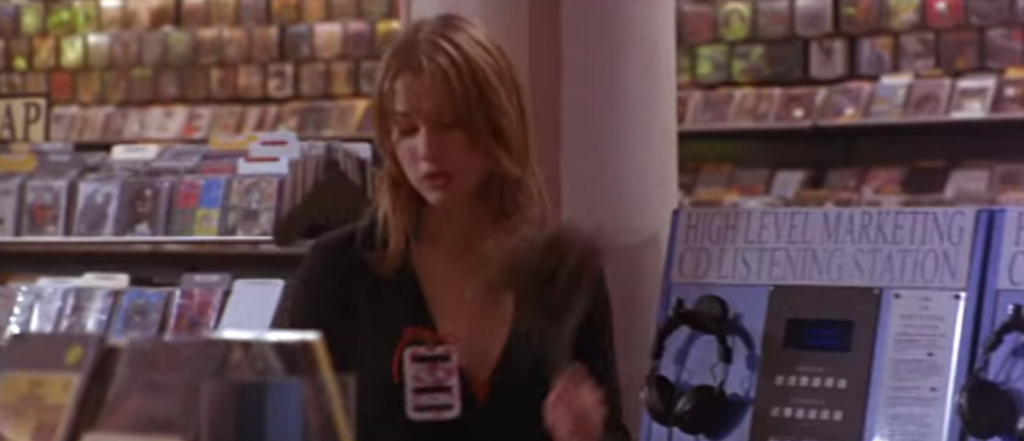 When I first discovered Decluttr, I thought I would only sell a few unwanted CDs. I ended up selling my whole CD collection. I love decluttering and organizing my space more than the average person, and if I can get money for the things I get rid of, even better. I found Decluttr while searching for a CD-buying site that paid cash. Before, I had frequently used the Amazon Trade-In Program, but its fatal flaw is that it only pays in Amazon credit, and I thought there must be something better out there. Enter Decluttr.
Decluttr is a website and an app that buys CDs, DVDs, Blu-rays, and video games. You search by entering the barcode, or let the app scan the barcode for you. You are paid via PayPal or if you can wait a bit longer, via a check in the mail. There is an order minimum of $5 or 10 items. You pack up your stuff in a box with a free printable shipping label, then drop it off with USPS or UPS.
My CD collection consisted of two small racks of CDs, plus a small plastic bin. After meeting the minimum order requirement with some CDs I didn't want any more, I reflected that having my physical CD collection wasn't truly necessary, and that I might as well sell it all.
I'm a music lover and I was attached to my small CD collection. Some were relics from back before iTunes existed. Some were discs I scooped up from used record stores because it was cheaper than buying an MP3 album. Some were CDs that I purposely bought a physical copy of because I really loved the album.
My physical CDs were useful for a few reasons. My CD racks provided a way for visiting friends to browse my music collection in a way that's more aesthetically pleasing than browsing my iTunes library. I also liked having the artwork and liner notes. If anything happened to my iTunes library and my backup failed, I could still re-upload them to my computer. But my CD library was only a fraction of the digital files I had, so these copies wouldn't really help that much if I lost everything.
The thing that really tipped the balance for me was having a horrible vision of lugging boxes of CDs up the stairs of whatever apartment I would move into in the future. Why would I schlep CDs to a walk-up if I had all the digital files on my computer? Would I even have room for them in the series of tiny NYC apartments that wait for me in my future?
I knew right away that I wasn't going to sell my musical cast recordings. At least, not the classic ones. As a musical theater fan, I just loved these CDs too much. I knew I could give them to my dad to keep if I ran out of room for them, since we share a love of Rodgers and Hammerstein, and he already has thousands of CDs (and vinyl records) in his collection. I got rid of a few of the contemporary ones, but held onto Spring Awakening (I was obsessed with it for years), Love's Labour's Lost (the liner notes are very necessary for keeping up with Michael Friedman's lyrics, which are not online in any accurate form), and the Chess Original Broadway Cast Recording (because you can only buy it used: no MP3s). I also kept all my signed cast recordings.
The CD that was hardest to part with was the Pride & Prejudice Soundtrack. It's one of my favorite films and albums: Dario Marianelli's score is beautiful, and I liked having a physical object with lush stills of Keira Knightley and Matthew MacFadyen. It was also hard to give away my Michelle Branch CDs. Those were on heavy rotation in my Walkman when I was 11 and having a lot of feelings. I managed to make myself sell my Disney soundtracks. I still love them, but like everything else I sold, I don't really need a physical copy. I also sold an out of print CD: the Let Me Be Your Wings single from Don Bluth's Thumbelina, for only $1.85. It was definitely worth more than that, but I had been trying to sell it on eBay for months to no avail and I finally just threw in the towel.
I sent a total of 51 CDs to Decluttr. They bought 47 of them for a total of $22.99. That seems like not a lot of money, but unfortunately, used CDs really aren't worth that much. Most CDs were worth 30–40 cents each, and just a few were worth more than a dollar. This was about what Amazon would pay me, but without the convenience of cash.
Three of the CDs they didn't buy were promotional copies I got when I worked at a music supervision company which were labeled "not for resale," and Decluttr didn't take them because of "damaged artwork." However, they did take all the other promotional CDs I sent. I don't know what made them flag these. They claimed the fourth CD was never sent, even though I did send it, but I didn't feel like arguing with them over 10 cents, so I let it go. Other than that, all my CDs met their pretty lenient quality rules, even though some of the cases were cracked. They don't send rejected CDs back, which was fine with me.
I gave all the CDs that weren't worth anything on Decluttr to the thrift store. My burned CDs aren't worth money, so I tossed what I don't listen to anymore and kept the rest. They fill up a CD spindle. I'll decide later whether to throw them out when I move.
Decluttr sends you emails detailing every step of the selling process. It's way too much information; the only email I cared about was the one telling me my check had been mailed. It took a while: 23 days from submitting my items online to getting my check. But it was easy and a great way to get money from cleaning out my stuff, and I'm definitely adding it to my roster of good sites for selling things. Now that I've discovered Decluttr, I'm ditching the Amazon Trade-In Program, because cash is always better than store credit.
My consolidated collection consists of about 45 CDs. It's mostly classic cast recordings. That leaves the handful of contemporary musicals, the special edition Regina Spektor album Mary Ann and the Gravediggers (it has beautiful Edward Gorey-esque illustrations), a signed copy of Ra Ra Riot's Beta Love, and Demetri Martin's These Are Jokes, which I kept because it came with a DVD. Now I have the two racks with lots of empty slots and much more space on my bookshelf. If space wasn't an issue in New York City I think I wouldn't have sold my collection, or at least I would have held on to it a little longer. But I don't miss my CDs — out of sight, out of mind. And it was nice to get that $20 check.
Madeline Raynor is a New York City-based writer. She writes for BUST Magazine and has written for Death and Taxes, Mashable, Indiewire, and Time Out New York. She loves all things Tina Fey. Word to the wise: her first name is pronounced with a long "i," like the red-haired girl from France. Follow her on Twitter @madelineraynor_.
---
Support The Billfold
The Billfold continues to exist thanks to support from our readers. Help us continue to do our work by making a monthly pledge on Patreon or a one-time-only contribution through PayPal.