Rambling Man: Help! How Do I Interview For My Dream Job While At My Day Job?
by Joshua Michtom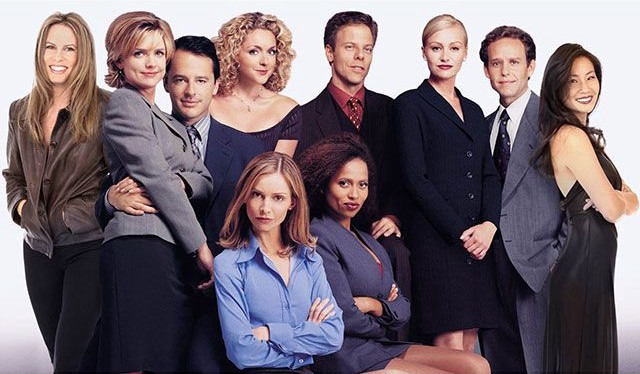 Rambling Man,
Since Confused wrote in about her dream job, I got inspired to apply to mine. The great news is I already have an interview. Here are the snarly parts:
I just started a new job about two months ago. I was an associate at a mid-sized insurance mill for a year. Now, I'm an associate at a small firm. I have already figured out that the culture of the new firm is just as dysfunctional as the last, just with a different flavor. The question isn't whether I should leave. I got that part figured out. It's how to go on the interview for my dream job, bearing in mind I am not entitled to personal or sick days at the moment. My pay gets docked (whatever), and I got the third degree from the partner I take orders from the last time I had an "appointment" (not for a dream job but for a more palatable one).
In true lawyer fashion, I present the following issues. First, how do I manage to get to this interview for my dream job without upsetting this current gig, in case the dream job doesn't pan out? Second, I'd like your input on phrasing during the interview about why I'm gunning for the dream job when I'm only two months into this one.
Thank you, Rambling Man!
Sincerely,
A Terrible Liar
*
Since you have framed your question in a lawyerly fashion, I will offer a judicial, and hopefully judicious, answer.
The Plaintiff, T.L., is a sole proprietorship operating as a human being and a lawyer. She seeks an order from this court granting her permission to deceive her current employer in order to seek other employment opportunities. She further seeks guidance on how best to obtain other employment in light of her current circumstances. The (unwitting) defendant, Small & Firm, LLC, (hypothetically) counters that T.L. owes it a duty of undivided loyalty such as would compel her, inter alia, to give her own life to save the life of a partner and, at the least, never to seek better employment, attend doctors' appointments, or conduct an outside life of any kind.
Two principle questions are presented, which this court addresses in turn.
1. Should T.L. deceive her current employer, and if so, how?
It has been said that attorneys must "adhere to an honorable standard of conduct at all times," in the Matter of McDonald, 368 A.2d 1256, 1257 (R.I., 1977) (Kelleher, dissenting). Of course, that was said in the context of a lawyer who solicited bribes while acting as an elected legislator, which is universally understood to be bad behavior, even in Rhode Island.
Can we demand such a degree of purity from attorneys in all of their private conduct? In 1930, the Supreme Court of Connecticut thought so. That court was so incensed by the fact that a single male lawyer carried on an affair with a married woman — especially between the moment when he was arrested for adultery and the time, some months later, when he was convicted — that it disbarred him:
The respondent was a mature and experienced man of about fifty; he knew the law and his duty to society. Yet the mutual violent infatuation was continued by this defendant with the wife of an honorable man for nearly three years, until in defiance of moral laws and social observance they were apprehended carrying on their illegal association in a hotel in the business center of Hartford. So far had they gone in this course as to be careless of social observance or even decency.
Crazy, right? In addition to getting disbarred, that guy served four months in jail.
Lucky for the Plaintiff here, this is Rambling Man Court, which is not nearly so moralistic, and on top of that, is strongly influenced by an essentially socialist worldview that eschews moral obligation between employer and employee. Practically speaking, that means that it's all business: T.L.'s duty to Small & Firm is to do her lawyer work competently, and a breach in that duty should be punished only by a loss of pay. In short, T.L. should tell her supervisor at Small & Firm that she has a doctor's appointment, she should take the loss of pay with a smile, and she should understand that if she is discovered in this lie, she'll get canned. As Judge Harris observed in dissent in State v. Crocker, 703 So.2d 1221, 1222 n. 1 (Florida, 1998), "Such is the system. C'est la vie."
If this were a real court with multiple judges, one of them would probably dissent and say, "How can we condone this deception?" Fair question, imaginary judge! We can condone it because:
(1) employees at all levels ought to receive a modest amount of free time to do whatever the hell they want, whether it's stay home sick, go to their kid's parent-teacher conferences, or carry on an illegal association with the wife of an honorable man in a hotel in the business center of Hartford;
(2) any employer-employee relationship is essentially one where the employer extracts wealth from the employee's labor. That doesn't mean it's bad, and it is often mutually beneficial, but we can't hold it to the same moral standards we use when assessing relationships between friends. If we assume the Plaintiff has a right to seek better employment, and we MUST assume that, and also assume her current employer would not hesitate to show her the door if it became aware of this search, which seems reasonable barred on the facts before the court, then she can only vindicate her right through benign deception.
2. How should T.L. address with her potential new employer the fact that the very job interview is tantamount to an illegal association in a downtown Hartford hotel between a single man in his fifties and the wife of an honorable man?
Well, perhaps that is hyperbole. The real question this court must answer is, How should the plaintiff explain her relatively peripatetic work history so as not to give alarm to her potential new employer that she will, given time, break its heart as she has broken so many hearts in the past? See Melton v. Ousley, 925 N.E.2d 430, 435 (Indiana, 2010) ("Once a cheater, always a cheater").
Here, much to the chagrin of our imaginary dissenting justice, this court must offer advice that seems at first blush directly contrary to the advice offered supra. "Honesty is the best policy" may not be so useful in the context of an employee in a dysfunctional office seeking better work options, but it is emphatically the right approach as the foundation of a new, and hopefully long-lasting and happy, working relationship.
T.L. has a certain advantage in this interview in that she is not out of work, nor is she suffering so greatly at Small & Firm that an immediate exit is imperative. She should go in presuming she is qualified and that the new job is hers for the taking if it meets her criteria. Let her tell the potential employer, politely and without casting aspersions too numerous or damning, how the environment at Small & Firm is keeping her from doing her best work. This is a gamble, because the interviewers may conclude that T.L. is not the kind of pliable, stoic employee their particular legal salt mine demands. But T.L. can take that gamble because she doesn't want that kind of job anyway, right? Right.
Judgment for the plaintiff. Case closed.
Rambling Man is the Billfold's new advice column about trying to make a living and doing the best you can. Questions for Rambling Man? Email ester@thebillfold.com, subject line: Rambling Man.
---
Support The Billfold
The Billfold continues to exist thanks to support from our readers. Help us continue to do our work by making a monthly pledge on Patreon or a one-time-only contribution through PayPal.