American Wedding Guests Spend $673 Per Wedding, Unbelievably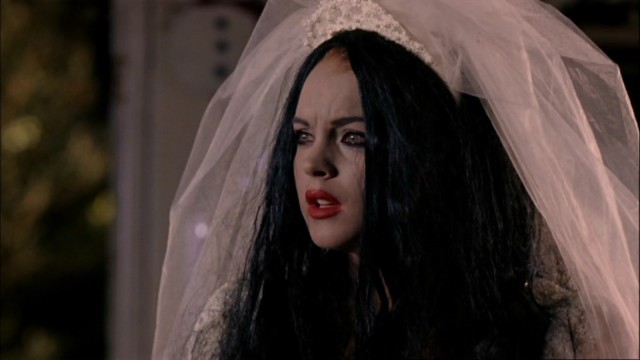 The Washington Post runs a series called "Wedding Guest Wednesday," which is pretty much exactly what it sounds like: on Wednesdays, we wear pink and complain about the wedding-industrial complex.
The most recent Wedding Guest Wednesday, titled "I'd love to attend your wedding, but I can't afford it," included a very surprising statistic: this year, Americans plan to spend $673 on each wedding they attend. (On average.)
This figure comes from American Express, which reports:
Americans are planning to spend a whopping $673 on average per wedding, up 13% from last year and 21% from 2013.
As a point of (arbitrary) comparison, college tuition costs only rose by 3.7 percent between 2013 and 2014.
So why are people planning to spend so much more on weddings this year? For starters, travel costs have risen since 2014, which means that if you're flying to a wedding, you have to pay the going airfare rate. American Express also notes that more Americans are attending weddings this year (up by 18 percent), suggesting that when people RSVP yes to weddings, they also RSVP yes to spending money.
And then there's this:
"Not only are Americans saying 'yes' to attend more events, but they're also taking advantage of the opportunity to purchase and show off a new outfit, or turn a destination wedding into a mini-vacation," said Jed Scala, Senior Vice President, Proprietary Lending at American Express.
What about wedding gifts? Not surprisingly, spending on gifts has gone down as travel spending has gone up, though not by much; American Express reports that people are currently willing to spend $142 on a family member and $106 on non-relations, compared to $150 and $109 in 2014.
When it comes to the actual present, cash edges out items from the couples' registry as the top gift to give (33% for cash, 32% for registry items, both on par with 2014). And it looks like they're meeting expectations: when asked what they'd want to receive if they were getting hitched, Americans agree cash is still the most desirable present (49% vs. 55% in 2014), though gifts from the registry are becoming more popular (19% vs. 16% in 2014).
Cash is still the most desirable present. Of course it is.
Perhaps the most shocking part of the American Express study? They didn't include bridal shower gifts, bachelor/bachelorette party expenses, or anything outside of the actual wedding day in their $673 cost. A person attending a wedding as well as an engagement party, bridal shower, and bachelorette party can be expected to pay $925. (On average.)
How does this compare to your own recent wedding expenditures? If you've flown to a friend or relative's out-of-town wedding, did you end up paying around $673 for all of the associated costs?
I guess paying nearly $700 for a weekend trip doesn't seem like all that much once you break it down: $400 or so for the flights (including bag check, meals, and taxis), $200 for the hotel room, $106 for the gift — and that doesn't even include the new outfit you're going to show off at the reception. If you're not flying to the wedding, then it's $106 for the gift and some ridiculous babysitter cost because someone was too selfish to invite children to the ceremony and reception.
Maybe $673 per wedding is a completely believable figure after all.
This story is part of our Wedding Season series.
---
Support The Billfold
The Billfold continues to exist thanks to support from our readers. Help us continue to do our work by making a monthly pledge on Patreon or a one-time-only contribution through PayPal.