The Business of Sitting on Airplanes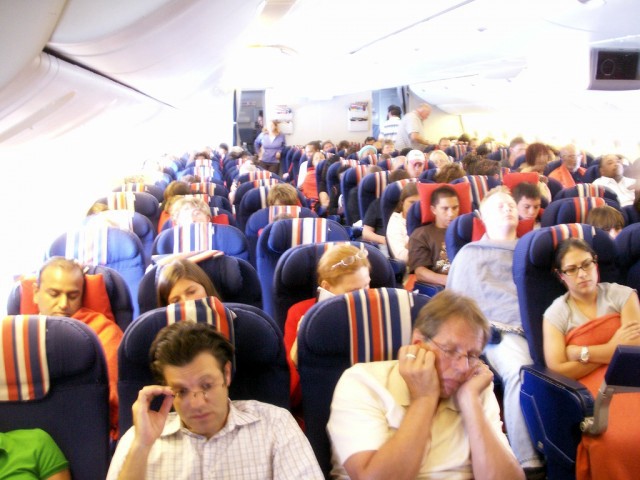 There is an option, sometimes, like on an airline like Delta, where you can buy "trip extras" in advance. I always buy the Wi-Fi passes ahead of time because they're $16, rather than $34 if you're buying them during your flight. For $15, you can buy a "priority boarding" pass, which allows you to be one of the first passengers on the plane, giving you early access to the overhead bins and allowing you ample time to get comfortable in your seat.
I used to pay for priority boarding, but now that I'm traveling with a backpack, getting early access to the overhead bins isn't necessary anymore. And fortunately, I've never boarded a plane and found someone in my seat because they got there first. Because we live in an insane world where that is happening more frequently! From the Times:
For passengers in increasingly stratified plane cabins, the scramble for the right seat has become more intense than ever.
Just asking to switch remains a popular choice, but increasingly, frequent travelers say that fellow passengers are breaching long-established etiquette and simply plopping down in a seat of their choice.
"It's a little bit of they don't understand the value," said Joanna Bloor, a consultant. "It is truly lack of an awareness that this is a transaction."
Tom Nickerson has learned just how aggressive the commandeering of seats can be. When he boarded a small commuter jet, he saw a woman in his spot — a window seat with no aisle seat next to it. "I just tell her that I think she's in my seat, and she basically says, 'Yup,' " Mr. Nickerson recalled. "She wanted to be on the single-seat side and so did I, obviously."
The Times story goes on to provide other baffling examples of passengers deciding to sit in seats that aren't theirs.
I am a pretty non-confrontational person, so if someone asked to swap seats with me, I would probably do it without much arguing (unless it was a middle seat). I prefer the aisle, and since the window is more preferred, I don't get asked to trade often, though a few months ago I gave up my aisle seat for a dreaded middle seat so that a mother could sit with her kid.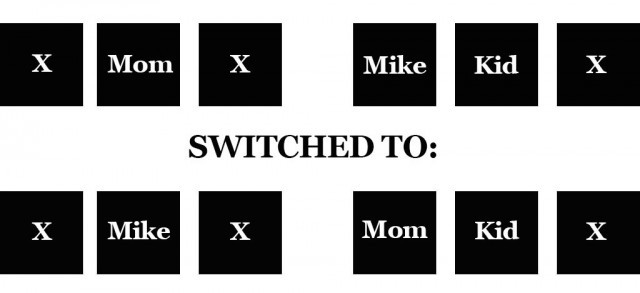 In this instance, though, I offered my seat voluntarily without being asked. The mother kept calling over to her kid, "You're okay! I'm right here! You'll be fine!" so I decided it'd be best for all of us if they were reunited.
Those with deeper pockets could just shell out extra tickets for "premium seats" with extra legroom at the front of the plane to avoid these kinds of dilemmas. Can you imagine getting in an argument with a passenger in your row and then having to sit next to them for an entire flight? It's mind-boggling that this is a real issue we even have to talk about.
Photo: Daniel Lobo
---
Support The Billfold
The Billfold continues to exist thanks to support from our readers. Help us continue to do our work by making a monthly pledge on Patreon or a one-time-only contribution through PayPal.