Professor Dumpster Moves Out of the Dumpster, Begins Couchsurfing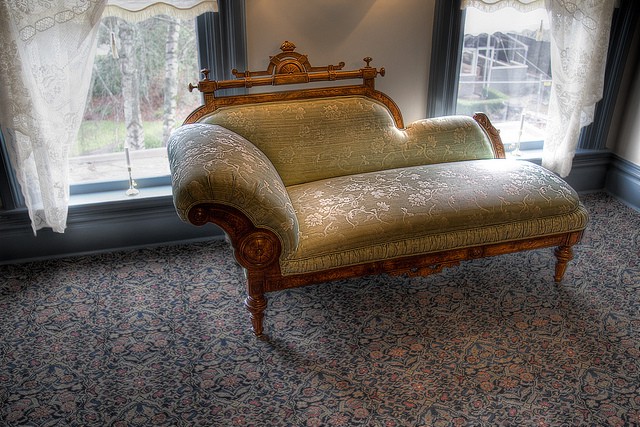 A quick recap of the intrepid adventures of Jeff Wilson, the man who calls himself Professor Dumpster:
In 2013, Wilson met Clara Bensen on OKCupid and invited her on a 21-day international trip where they had no itinerary, no plans, and — most importantly — could only travel with the clothes on their back. This is relevant to the story only because New Line Cinema bought the rights to turn that story into a rom-com.
In 2014, Wilson moved into a dumpster behind the women's dormitory at Huston-Tillotson University in East Austin. Over the past year, Wilson converted the dumpster into a tiny home, complete with air conditioning — it is Austin, after all — as well as the full support of the university where he is both professor and dean of the University College. A student group, Green Is the New Black, helped him with his project and slept in the dumpster on nights when Wilson elected to sleep elsewhere.
This is where people, including me, begin to project their own emotions onto the story: why did he pick the dumpster behind the women's dorm? Why do I feel weird about students sleeping over in their professor's living space, even if he isn't there? How does Wilson balance dumpster life with parenting his elementary-school-aged daughter? (Wilson is divorced and it appears that his ex-wife has primary custody of their daughter.)
And here's one new emotion that I just picked up this morning: why did none of the Professor Dumpster articles that I read over the past year, not until the Washington Post profile I read today, mention that Huston-Tillotson University is an Historically Black College? If there are students of color who helped Professor Dumpster build his dumpster house, their faces should have been photographed next to his, alongside his bow tie and his Stetson.
But we don't have to worry about any of that anymore, because Professor Dumpster is moving out of the dumpster — and if you live in Austin, he might be coming to a couch near you.
As the Texas Monthly reports, in an article titled "Why Professor Dumpster's Gimmicks are a Bunch of Trash:"
The new social experiment or whatever that Wilson will be undertaking is called "99 Nights ATX," and it involves sleeping on 99 different couches, over 99 days, in Austin — pretty self explanatory, really. According to the new project's website, it was a response to the idea "that dissecting and debating the inexorable winds of change is practically the city's unofficial pastime — right behind music festivals and craft beer tastings."
Yes, Professor Dumpster is going couchsurfing. (Hat tip to Billfold commenter Josh for sending us the Texas Monthly link.) The Texas Monthly notes that he's also looking for project funding — "it's unclear why he needs sponsors for something that will have him sleeping rent-free in other people's living rooms" — but when I follow the link to his 99 Nights ATX sponsor page it looks like he's actually looking for corporate sponsors, which probably has more to do with raising the profile of his experiment than crowdfunding his couchsurfing.
Here's how 99 Nights ATX describes the project:
Jeff will spend 99 nights in 99 different homes gaining an up-close and intimate understanding of how Austinites relate to their inner spaces. Sarah Natsumi Moore, an established Austin photographer, will document the journey with her camera and Clara Bensen, a local writer, will compile short stories to accompany each home.
We will learn a lot about the former Professor Dumpster and his team by the people he chooses to stay with and the stories his team chooses to tell about them.
After all, it's pretty clear what story I'm choosing to tell about Professor Dumpster.
Photo credit: PhotoAtelier
---
Support The Billfold
The Billfold continues to exist thanks to support from our readers. Help us continue to do our work by making a monthly pledge on Patreon or a one-time-only contribution through PayPal.