Promo Codes Are The New Credit Card Points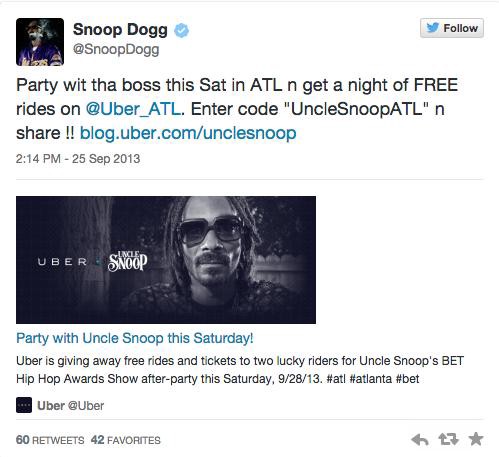 It used to be that your status as a savvy shopper was predicated on whether you knew best how to wrangle every last mile, point, and freebie out of your credit cards. Now we've moved on to a more 21st century metric: how much you can make from promo codes.
Celebs like Lindsay Lohan and Neil Patrick Harris have tweeted their Uber codes to millions of their fans to rack up credits. Coupon sites are full of random people's promo codes. Bloggers on parenting sites and financial forums offer up Airbnb, Uber, Sidecar and Lyft deals, often without disclosing that they will also benefit from every sign-up. One mommy blogger whose post on a parenting site made no mention of the benefits she would receive told me she's gotten $1,000 in Airbnb credit, with another $2,000 pending if the 76 people who used her code to sign up actually book a stay in someone's home.
I'm kind of in awe at the energy and the technique here. It takes a lot of organization to get some of these schemes going.
Others are far more creative. People who have never dabbled in fraud have stuck toes in the water to take advantage of the deals offered by growth-hungry companies like Uber, which has used an unknown amount of its $3 billion in venture funding to offer free rides to attract users. Natalie*, a grad student in New York, found out about a $50 Uber promo from her brother during Christmas vacation last year. "Always one for a good deal, I then created two more Uber accounts using another email address of mine and various phone numbers — my Google voice number, my mom's cell phone number," she told me by email. "At one point I had 4 accounts up and running. I used variations of my real name when signing up [because] creating fake names [seemed like] a bad idea. As the daughter of lawyers, I figured I shouldn't push my luck in case any kind of repercussions did come to light."
Course, Visa doesn't shut you down when it figures out what you're up to the way Uber does. But there are other downsides to playing the points game, too.
---
Support The Billfold
The Billfold continues to exist thanks to support from our readers. Help us continue to do our work by making a monthly pledge on Patreon or a one-time-only contribution through PayPal.