How to Make Your Own Shoe Line
by Sharon Adarlo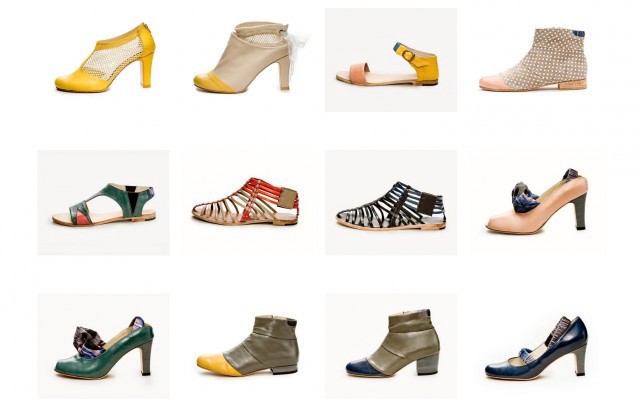 Keiko Hirosue's shoe line, k* shoes.
In my quest to become MacGyver (the short, Asian female version), I plunged into the shoemaking world a few years ago and took classes in the New York City area. I made some very nice shoes: black leather mules, brown boots for the hubby, summer toe ring sandals for me, and black dress shoes for the hubby again. These really nice dress shoes made me puff up in pride as many Facebook friends liked photos of the finished product — shoes I made with my tired, sore, little hands in a hot, dusty studio in Brooklyn.
I wasn't interested in becoming a professional shoe designer or maker. But I met many people who wanted to make their own line during the course of my education. When you Google shoe designing and making, you will find a rapt audience scouring the Internet for classes, tips, blogs, and videos on how to make their shoe dreams come true.
Much to the horror of Anna Wintour, it seems like celebs such as Jessica Simpson and Cameron Diaz are getting into shoe designing and making their own line. People with deep pockets and great taste can also launch their own line within a few years of graduating from school. One notable example of this is Charlotte Dellal, heiress to a British property tycoon and the woman behind the shoe company Charlotte Olympia, which is famous for its kitty slippers.
So where does that leave the rest of us? If you're not famous or were born with a tin spoon in your mouth, how do you go about making your own line?
I was lucky. New York City is a wonderful place to learn how to make shoes and get into shoe designing. You have the fashion world at your door, shoe designers everywhere, classes being offered at various schools and venues, and mom and pop stores selling supplies — everything from leather to atypical buckles. What's notable about these classes is that you get to tap into the chummy world of professional shoemakers and designers in New York. They are a collegial bunch and always ready with advice and tips. Some of them don't even have a fashion background but got into designing and making shoes by taking these classes.
During my travels in the shoe world, I met two accomplished women who have had experience launching their own shoe line: Keiko Hirosue and Ce Ce Chin.
Keiko owns the shoe line k* shoes and runs Brooklyn Shoe Space, a business that offers space rental and equipment to shoemakers and designers, business consultation, prototype making, small scale production runs, and various workshops. I own a few of her boots. (So does actress Taraji P. Henson.) I have also taken classes with Keiko and also a course with Marcell Mrsan, a well known Hungarian, old school shoemaker who was hosted by Brooklyn Shoe Space. Those men's dress shoes I talked about earlier? I made them under Marcell's watch at Brooklyn Shoe Space.
Ce Ce herself is a handbag and accessories designer and consultant. She has worked with top designers like Michael Kors and Calvin Klein. She has her own shoe line 80%20, whose moniker refers to the notion that people tend to wear 20 percent of their wardrobe 80 percent of the time. Her shoes pioneered the hidden wedge: "it elevates traditionally 'flat' shoes by two to four inches while maintaining the classic silhouette of a sneaker, boot, or sandal," according to her company website. Celebs like Jessica Alba have worn her shoes.
They both don't have a formal fashion background, but got into shoe designing in various ways. Ce Ce entered the field by working in retail and at a fashion licensing company. Keiko got into it by taking classes with Emily Putterman-Handler, a shoemaker who has taught countless students over the years, including me.
I asked them how they made their own shoe line and how other people could it as well.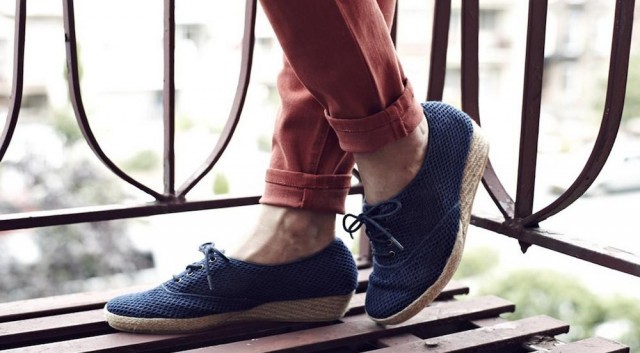 Shoes from CeCe Chin's line, 80%20 Shoes.
On starting their own shoe line:
Keiko started getting compliments on her handmade shoes and joked, "I got over my head and started thinking that I could do my own line. I started k* shoes in 2008. I actually started actively selling it in 2009, incorporated and everything."
She was working in apparel at the time and had connections in China that she tapped to get her shoe dreams off the ground. She found an agent to work on her behalf because she couldn't visit China to go over material choices, designs, and the small run samples that were made at the factory.
"We would send packages back and forth to correct it and comment on it," she said.
She had a small run of shoes, 300 shoes in five styles, that she called a "super, minimal quantity" for her first season. She sold them all by making cold calls to stores and to wholesalers.
Her initial investment was $20,000 to $25,000 with $10,000 added for travel expenses. All of the money came from her personal savings.
Ce Ce started her first line of shoes by printing graphics on white canvas sneakers, which received a lot of press in 2004. It gave her impetus to quit her job and launch 80%20, which was famous for its hidden wedge boots, which she called "the padded bra of footwear."
"I wanted something with height and comfort to perform my job and grow my business," she said.
Drawing from her experience as a handbag designer, she put together sketches and started contacting factories in China. A factory made samples for her and she brought them to a trade show in Las Vegas, where she started getting wholesale orders. Her shoes were sold at trendy boutiques worldwide.
Her initial investment into her line was $50,000 — savings from her job.

Challenges in the shoemaking world:
Ce Ce said that it's much harder to get shoes manufactured these days because the Chinese currency is stronger and people in China want to work in cleaner industries than shoemaking.
"It's very challenging to sustain profitability when manufacturing in China got very competitive," she said.
Ce Ce also added that discounters have made it hard to sell shoes at wholesale or full price. And it's hard to compete with big companies such as Nine West, which can churn out new designs at a faster pace.
Keiko said selling shoes drives the whole process and that you have put a lot of effort into sales to keep momentum going for your line.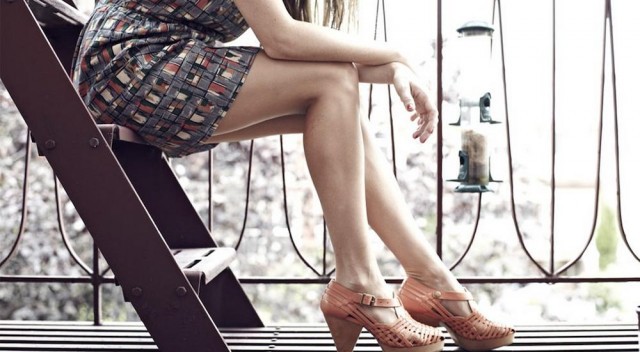 Shoes from 80%20.
Advice for the would-be shoe magnate?
"I would start with $200,000," said Keiko on the initial investment for a shoe line.
Ce Ce agreed.
"You really need to have a cash cushion for you to rely upon, even if you do very well in your first season or first launch. You have to front the finances of inventory and also for production — all the way to selling the shoes to retail. So you have to think about a six- to nine-month window for when you are going to get the money back. You have to have money to secure yourself during that time and do your next collection. Because everything is built on momentum. While you can do one collection and sell it, you have to have another one to follow right after it to move it along and further along any attention you have in the beginning," she said.

What are you doing now?
Ce Ce just recently accepted a job to be vice president of design and product development at Lodis Accessories, a luxury leather goods company which owns the license for Harley Davidson leather accessories and other private label brands. She will be in charge of a team of designers in Los Angeles, where the company has its own factory.
"It's a step up," she said. "It's exciting."
Keiko is busy with relaunching k* shoes, which should be ready for early next year. The shoes will be handmade at Brooklyn Shoe Space, which is bustling with activity. People have been working at the studio on their own projects and taking classes and workshops, Keiko said.
"I think it's trending. A lot of people realize you can make shoes. Hand making things and DIY is in right now," she said.
Sharon Adarlo is a writer and artist based in Newark. She can be found at her personal website or on Twitter.
---
Support The Billfold
The Billfold continues to exist thanks to support from our readers. Help us continue to do our work by making a monthly pledge on Patreon or a one-time-only contribution through PayPal.