Saving Gangnam Style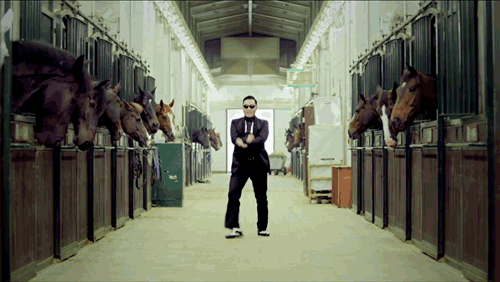 Today in the Saved $10K series, Marilyn writes about two separate periods in her life when she saved over $10,000.

Marilyn: The first time I saved over $10,000 in a year I was 26, and I moved to Seoul to teach English. I had previous experience teaching English, so I easily got a job at one of the more respected schools that mostly taught business people, with the occasional rich kid thrown in. My school was in an office building less than 100 yards from the Gangnam subway station, and I worked a split shift, which meant arriving at 6:30 am and leaving at 9 pm. In theory, you get the middle of the day off, but in practice, there were so many private lessons, most teachers worked throughout the day.
The school sent us out to offices and homes to teach private lessons, which was technically illegal, but no one seemed to be monitoring us. This meant a lot of walking, occasional subway rides, and lots of rude behavior like changing my shoes in elevators and eating on the subway because there was NO more time in the day.
We got paid for each class we taught, and I made just under $50,000 that year. I ate almost every meal at the cheap restaurant next door to my school and drank a lot of soju, which is very cost effective. I also lived rent-free in a tiny room in a small apartment in a government subsidized apartment tower. When I was looking for a place to live after getting to Seoul, I found a man on Craigslist looking for a live-in English teacher who would help spell check his business emails and speak English with him a couple of times a week.
Though it sounded super sketchy, it wasn't at all. He was busy, didn't have the cash for English lessons, and had a spare room, so it worked out well for both of us. However, he was too busy to actually study English, so I mostly just corrected a few emails a day and rarely even saw him.
I didn't really have to exercise much financial discipline in order to save. While you could spend a ton of money in Seoul very easily, things like diner food, fast fashion, soju, and cab rides are pretty cheap.
The crazy hours and lack of sleep were the worst part. At one point I got prescription diet pills in order to stay awake, but when I caught myself drawing too many circles on the board, I quit the pills and used menthol eyedrops to shock myself awake. At the end of the year, I was happy to leave and move to France for school, with $11,000 saved up. I would love to live in Seoul again, but with a better job.
The second time I saved $10,000 or more: For almost two years, my husband and I have been dedicating about $42,000/year to paying off student loan debt. This is well over half of our take home pay, and we have also put our tax refund and his bonus towards the student loans, so I guess it's even higher. At this point, my loans are paid, and he is a few months away from paying his.
Our savings story isn't very interesting; it's mostly just because we both have good jobs and we hate driving. We pay $750/month in rent for a very large one bedroom apartment. We have one car, which my husband bought used before he met me, but we try to bike everywhere possible. We're both vegan, so eating rice and beans comes naturally, and I have learned how to make amazing seitan when we want to be fancy. We also live really close to an amazing import food market, where vegetables and staples are very cheap.
The three things that have helped the most are:
1. Living in a city where the retail sector isn't strong and is largely auto-oriented. Before this I've always lived in cities with restaurants and stores tempting you every time you walk down the street. It's much easier to avoid spending money when so many restaurants and stores are on incredibly busy streets where I don't want to bike, or are 10 miles away in a suburb.
2. Marrying someone who is frugal, but in different ways than I am. When my husband spends money, it's on things. When I spend money, it's on experiences. We both avoid conflict like crazy, so the easy solution has been spending no money. I think at some point this will change, and we will negotiate a budget that allows for our different priorities, but for now, it's making it easy to pay off our loans.
3. Automating my finances I Will Teach You To Be Rich style. This is essential to my current level of savings. It is great to never worry about paying bills on time and $3500 is withdrawn from our checking account every month automatically, so I never get the chance to cheat and put some of that money towards shoes.
As we are so close to paying off our loans, we are considering our goals for the future and figuring out how we are going to do lifestyle inflation the best way possible. We will spend more once the loans are paid off, but I want to make sure we approach it deliberately, and go for what will make us happier. There are some things, like batch cooking, that I'm happy to keep doing, while there are other areas where I am excited to spend money — like getting my hair cut more often, or taking a real vacation.
---
Support The Billfold
The Billfold continues to exist thanks to support from our readers. Help us continue to do our work by making a monthly pledge on Patreon or a one-time-only contribution through PayPal.