Reconsidering a Living Situation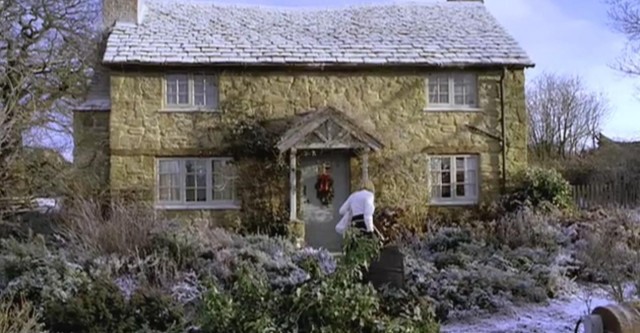 When I dropped of my rent check on Sunday afternoon, I hadn't seen my apartment for more than two weeks. I had spent a week in Utah for work, and when I landed back in New York, I headed to a friend's house to cat sit for another week while he attended a wedding in Maine.
I had dragged my suitcase into my apartment and stopped to evaluate the things in my apartment — the Crate and Barrel furniture I had hunted for on Craigslist to save money, the shelves of books I had made movers lug from one apartment to the next over the years, the dresser I had bought in Queens on a whim — and realized that none of it really mattered to me; that I hadn't missed any of it; that if I had lost it all in fire or flood it would be no great tragedy.
I also mulled over the fact that I had just dropped off a rent check for an apartment in Manhattan that I hadn't even lived in for half of the month.
I thought back to May, when I had been gone for a week in Mexico for another work trip, and then in June, when I was housesitting in Brooklyn for a week, in July, when I spent a week upstate, and August, when I found myself house and cat sitting in Brooklyn again.
I looked ahead to the remainder of the year: Some friends and I were thinking of renting out a cabin in October for a few days; in November, I would be gone for another work trip; and then in December I would likely be gone for a few more weeks, visiting family for the holidays.
I considered that it was possible that I was really living in my apartment for a collective nine months out of the year, while being away for various reason for three months, and whether it was worth it to be paying for 12 months rent for an apartment in Manhattan filled with things that didn't seem to matter to me.
"I bet you could rent out your apartment when you're not there," a friend suggested. "People are visiting New York and looking for places to stay all the time." I had briefly considered it but did not want to be the dumbest person in my building handing out keys to our front door.
"Or you could be one of those people who house or cat sit for a living."
People do that for a living, or to see the world. With all that money saved on rent, I could demolish the rest of my student loans and then help my parents pay off their house.
But that kind of life requires a lot of advanced planning, coordination, and constant uprooting, and I don't think I'd have the energy to do it.
On the plus side, when I'm living in my apartment, I enjoy being there, in a neighborhood that's straight out of a Nora Ephron movie, in a city I still appreciate in so many ways.
And it's not all money lost. A producer for HBO's Real Sports with Bryant Gumbel once asked me if Bryant could use my apartment to interview an athlete while I was away at work and paid me a location fee of $500 for the privilege. Who knows, maybe Lena Dunham will pay me to film here next. These things happen.
---
Support The Billfold
The Billfold continues to exist thanks to support from our readers. Help us continue to do our work by making a monthly pledge on Patreon or a one-time-only contribution through PayPal.